Rugby League Expert & Columnist
Brian Carney: Suspensions for drug use overshadow start of Super 8s
Last Updated: 07/08/17 3:44pm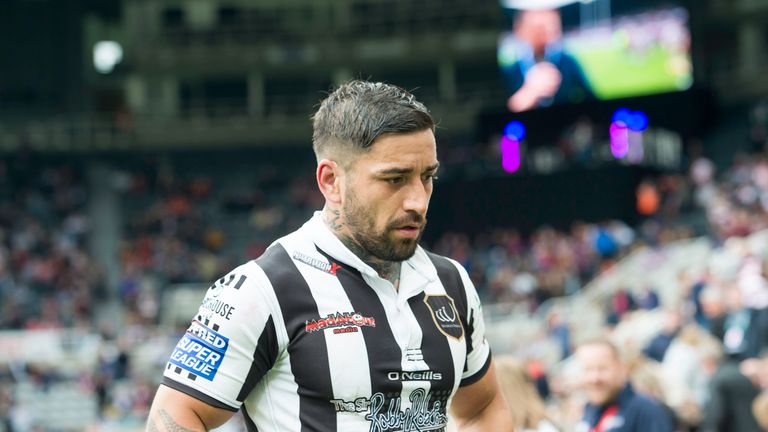 Brian Carney reflects on a tumultuous week in rugby league as two players tested positive for cocaine and Tony Gigot was slapped with a two-year ban.
Widnes playmaker Rangi Chase and Wakefield's Adam Walker have been suspended from all training and playing activity after failing drug tests following the sides' Super League meeting on July 14.
Meanwhile, Catalans full-back Gigot has been banned for two years following an "inappropriate exchange" during an anti-doping test while playing for France.
Those incidents overshadowed the opening weekend of the Super League Super 8s, where St Helens beat leaders Castleford and there some standout performances from Championship sides.
Good week
Championship clubs
London pushed Catalans to within minutes of an upset while Halifax went toe to toe with the standout team in the Championship and were six minutes away from pulling off what might have been considered the shock of the Qualifiers since their inauguration.
The competitive nature of those games have given us an indication we'll be in for a rollercoaster campaign.
Halifax, and in particular London, have fired a shot across the bows of the Super League clubs that are in the Qualifiers.
London put everything into that game but such is the nature of the beast they have now got to build on that. At the very least they need to take one Super League scalp.
St Helens
In my last column I said I had a sneaky suspicion Saints were building. On Thursday night, what they achieved, where they achieved it and who it was against was significant.
Does the defeat for Castleford change my thoughts on them? Not one bit. Saints just played better than Cas on the night. Castleford lost, end of. The defeat has got no narrative attached to it.
I've read about the Tigers being referred to as 'chokers' but calling that clickbait is being kind.
Saints showed faith in their young halves of Theo Fages and Danny Richardson, with Matty Smith coming off the bench. And this is a side that has Ben Barba still to come in. He is expected to make his debut against Wigan in front of the Sky Sports cameras on September 1.
One area St Helens won't be lacking in is a bit of attacking flair, but the victory against Castleford was built on hard work and an uncompromising, relentless defence.
James Roby produced another man-of-the-match display. I bumped into Ronan O'Gara at Dublin Airport on Sunday and he said, 'Roby, what a player'. The Saints hooker is doing what he has done for all of his career.
Leeds Rhinos
Notable mention for Huddersfield and it seems their start to the season is a handicap they won't overcome, but they're finishing brilliantly.
Leeds also didn't have the greatest of starts but it was for a much shorter period of time. Hence why they're sitting pretty.
What the Rhinos did on Friday was end Wigan's semi-finals chances. I could be wrong, and I thought it was a game Wigan would win because they had to.
Shaun Wane said as much after the game and while I don't expect anyone from Wigan to write off their season until it's mathematically impossible, I think that defeat closes the chapter on their title defence.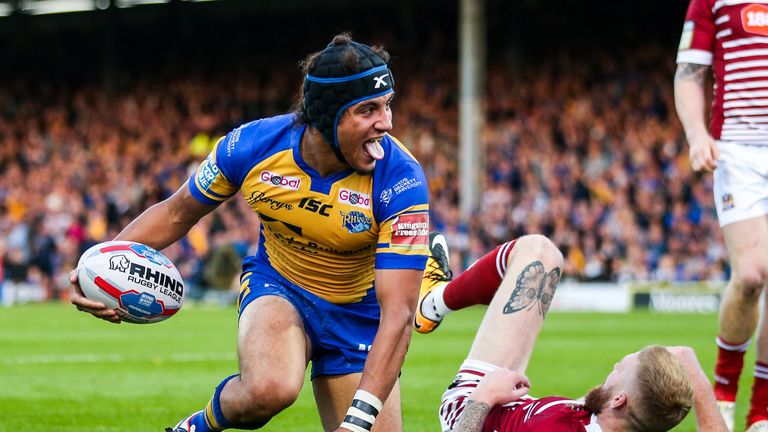 That eight-game winless run was the crucial moment in the Warriors' season. It was an incredibly long run for a team of their stature.
Why so good for Leeds? It's another two points and a step closer to a home semi-final, but by beating Wigan they get rid of a side that could have proved dangerous opposition in the last-four.
Bad week
Rangi Chase, Adam Walker and Tony Gigot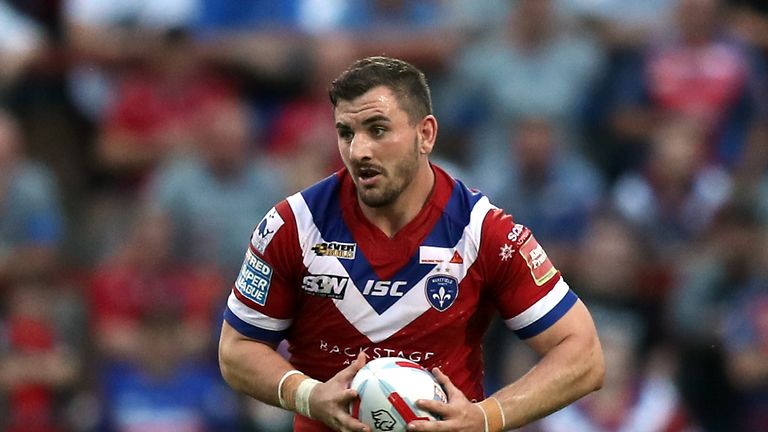 The news that emerged last week was disappointing, demoralising and ultimately damaging to the game of rugby league.
Everybody that is associated with the game suffers now because of the actions of those players.
I'm all for second chances in life and assisting those who need assistance, but I'm also conscious of the need to weed out people, who despite the efforts of others to help them, will continue to hurt not just themselves but the hand that feeds them.
The game must do everything it can to bolster and protect its image. The actions of those players cannot and I'm sure will not be tolerated.
The image of rugby league is far more important that one individual.
Widnes Vikings
I understand Chase trained the day before the Warrington game in anticipation of playing so that forced Denis Betts into a late reshuffle.
Although Widnes had some decent chances to get something out of that game, they ultimately didn't.
It means the Vikings are the only Super League side left chasing their first win. It's a difficult week for those involved.
Next up for Widnes is a trip to Halifax on Sunday. They should have too much for their hosts but the performance of Richard Marshall's men against Hull KR might hint at a further difficult time.
Bradford Bulls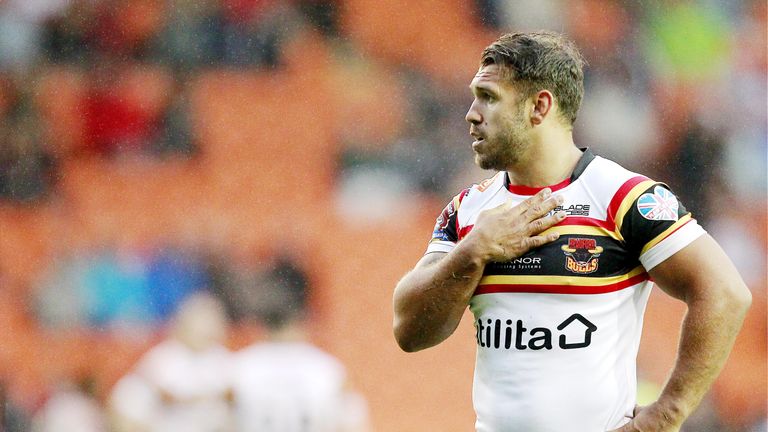 I'm not sure what more to say about this. The efforts to revive the Bulls have yet again been surrounded by almost farcical conditions.
Admission to the Championship with 12-point handicap was ludicrous.
You could write a book on administrative mismanagement based on the decisions made around Bradford alone.
Sadly, the only beneficiaries will be the League One clubs because yet again the loyal fans of Bradford will be asked to put their hands in their pockets and asked to travel to take on the likes of South Wales, Hemel, Oxford and Coventry.
I don't expect it to happen but I would forgive every Bradford fan for walking away from their current entity.
As has been suggested by my esteemed colleague Rod Studd, the Bradford supporters should own this club. They are, after all, their biggest investors.