Rugby League Expert & Columnist
Brian Carney: Three Super League eye-catchers
Last Updated: 06/03/18 3:54pm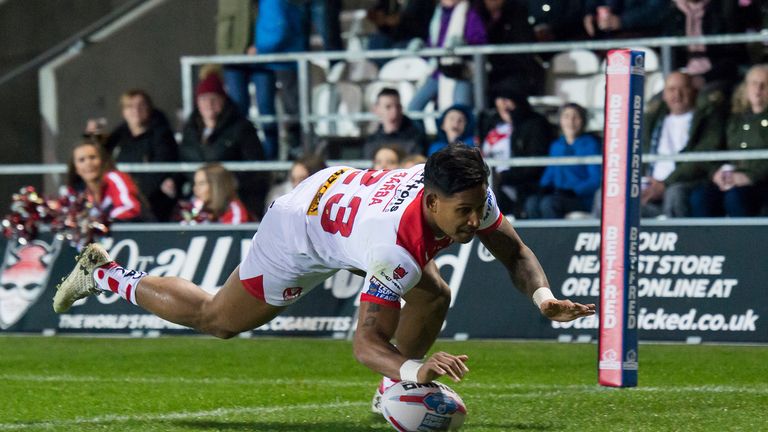 It may have been slightly interrupted due to the snowy conditions, but Super League still delivered four games over the weekend. Here's what caught Brian Carney's eye...
Ben Barba
There are two sides now remaining unbeaten in Super League. Wakefield continued their unprecedented start to the season with a fourth consecutive victory, and did it in tough circumstances against a Huddersfield side who threw plenty at them.
The other side unbeaten are St Helens, who, in the second half particularly, demolished Salford and were inspired throughout by a magical performance from Ben Barba.
There's been plenty of overseas players to come to Super League in the past and not lived up to their reputations. Dally M winners too have come to Super League and not delivered, for example Todd Carney. But Barba deserves the hype that surrounds him, and he lives up to it.
He was at times unplayable on Sunday, and Salford looked like they were chasing shadows in their efforts to curtail his influence.
He had a bit of everything. He kicked conversions, set up tries with his ball handling ability, scored two tries and set up the first with a deft little kick for Tommy Makinson. It's a performance which had it all.
As these levels of performances continue for him, the Australian press will no doubt begin to link him with a move back to the NRL.
But remember, St Helens took a reputational punt and a massive financial gamble in signing Barba, and they are reaping the rewards at the moment - deservedly so.
All I would say to fans of St Helens and Super League, enjoy it for how ever long it lasts. And I hope it's a relationship which lasts a few years.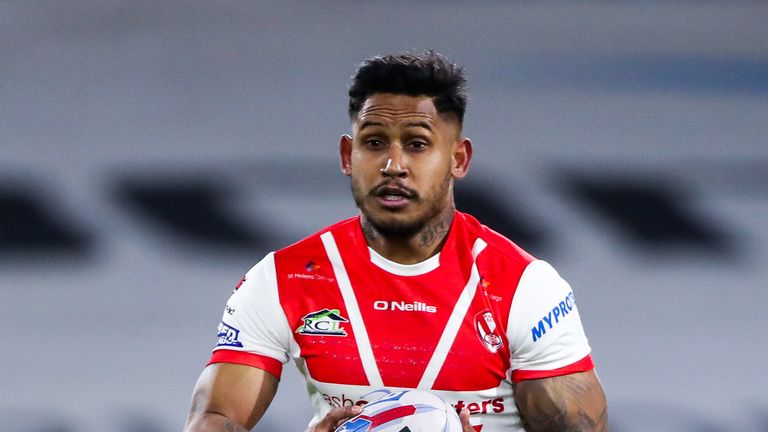 Those that drink the water should not forget those that dug the well. And while Barba's attacking game was exceptional, he went through 80 minutes without having to make a single tackle.
His starting frontrow colleagues of Kyle Amor, James Roby and Luke Thompson each averaged 37 tackles in the game. A point, no doubt, a player of Barba's quality would acknowledge.
Jake Connor
From a superb overseas import to a homegrown player who undoubtedly divides opinion, but who I think has huge potential and is amongst the most skilful players in Super League: Jake Connor.
The very fact that I am acknowledging his ability will aggravate some people who see this player as nothing more than an irritant.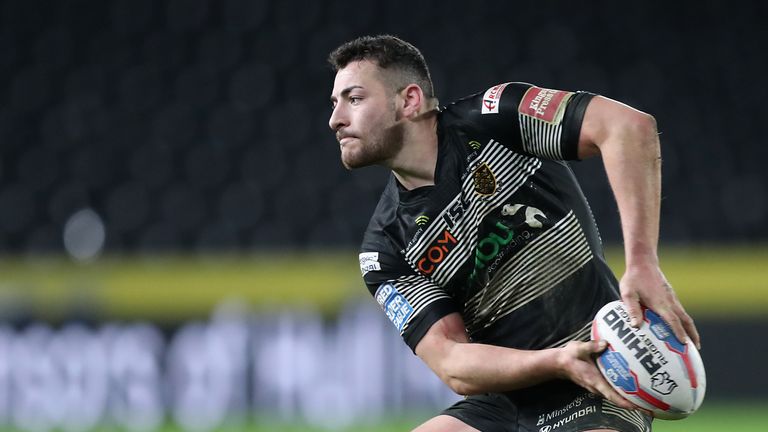 Connor can superficially seem to spend his time on the field doing nothing other than winding up opposition players. And he is no 'flat-track bully'. He will go at any player, regardless of their age or status in the game.
I don't have to play against him, so I can't say that it irritates me. In fact, I enjoy watching it, and I particularly enjoy watching him when he shows the latent ability he has as a rugby league player.
There's a long way to go in the development of Connor, but his contributions to matches are becoming increasingly important, and effective.
Note his cameo in the Bureta Faraimo try for Hull, and it's something Connor does frequently. When attacking crossfield kicks he has a lovely deft touch, knowing that catching it, he will probably be tackled, but batting it back to his teammates opens up a chance. It's something he does accurately.
And this came after a 40/20 kick by him also. I, for one, look forward to Connor's continued development and while I recognise his on-field antics may annoy many, particularly his opposition, so far, Jake Connor had put his money where his mouth is.
Jury still out
We have St Helens and Wakefield unbeaten, while Wigan recorded an impressive victory over Widnes, who themselves showed plenty of fight.
With games cancelled, and without a chance to see teams like Castleford and Leeds in action, it is early in the season and we have seen some sides preciously few times to cast judgement.
But what I think is becoming apparent is, there is a collection of teams yet to have got their season started. And that's not just on the league table.
Warrington, yet again, took a step backwards. They, in fact, looked better when Dec Patton was rightly red carded, but the numerical disadvantage makes it difficult to comment too much on the game accurately. The Wolves still have a massive question mark beside them.
Salford, although beaten by the now competition favourites St Helens, had only an early Gareth O'Brien goal to show for 80 minutes of rugby league. In stark contrast to the start of last season, this year they seem unable to mix it with the teams at the pointy end of the table.
And Huddersfield, while having plenty of chances against Wakefield, as they also did against St Helens, are making life difficult for themselves. Discipline in particular in their most recent defeat is something which will need to be addressed, and addressed quickly.
But can you write the Giants off? I'm not prepared to say they are a bottom four side yet. But still, they are another side with a question mark.
Hopefully the worst of the weather has now passed, and we can now look forward to an uninterrupted fixture list.
The Sky cameras head to Headingley on Thursday, as Hull come to town and I expect a game as close as last year's semi-final won by Leeds on their way to Grand Final victory.
And what about the Halliwell Jones on Friday night? St Helens visit and confidence could not be higher. What will the Wolves throw in their way?
The NRL is also back on our Sky Sports screens for the first time in a decade this week, and I'm super excited to see it back.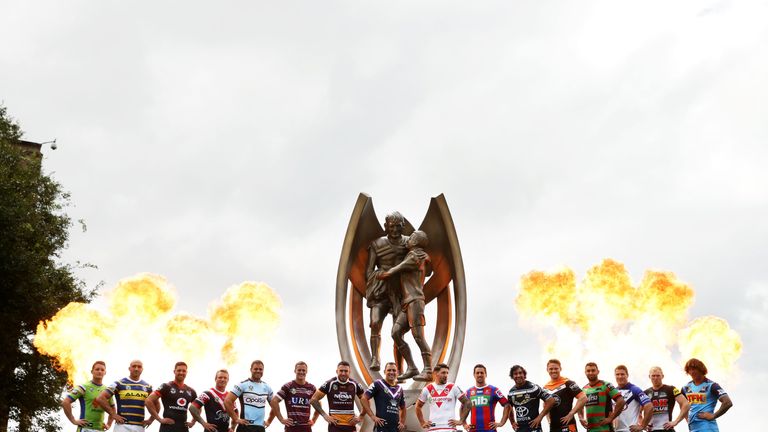 My attentions will be focused on the Newcastle Knights, the team I played for. They've had massive recruitment, a total overhaul of the playing staff, and have finished bottom for the past three seasons.
There is so much expected of them. For coach Nathan Brown, and the players he now has at his disposal, they must deliver. Top half of the table is almost a requirement at this stage.