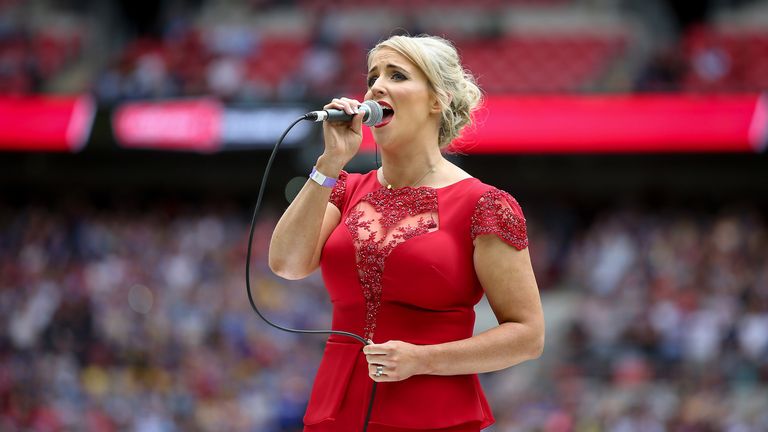 Lizzie Jones, wife of the late Keighley Cougars and Wales half-back Danny Jones, will present the Challenge Cup trophy at Wembley next Saturday.
Jones, a former professional singer, sang 'Abide With Me' before last year's final and will be guest of honour when Warrington take on Hull in the 2016 final on August 27.
Jones, who has fronted a successful campaign to purchase defibrillators for community and junior clubs, has another big date next month, as she will join over 400 women from all professions at the 2016 Women of the Year Lunch in recognition of her fund-raising efforts.
She launched the Danny Jones Defibrillator Fund in memory of her late husband, who collapsed and later died from an undiagnosed heart condition while playing against London Skolars in May 2015. He was just 29.
Her husband also spent two spells with Halifax during his career and had also been capped by Wales.
Jones said it was an honour to be named as a Woman of the Year and she wanted her award to act as a platform to the wider sporting community.
"It is such an honour to be named as a Woman of the Year," she said.
"The Danny Jones Defibrillator Fund is my way of saying a big 'thank-you' to the wider rugby league family for all they have done for me and my children since we lost Danny.
"I want the fund to be a platform to help the wider sporting community too, so to receive this Women Of The Year recognition alongside so many impressive, inspirational women doing such great work for their families and communities is truly thrilling."
The event will take place on Monday, October 17 at London's InterContinental Hotel in Park Lane.