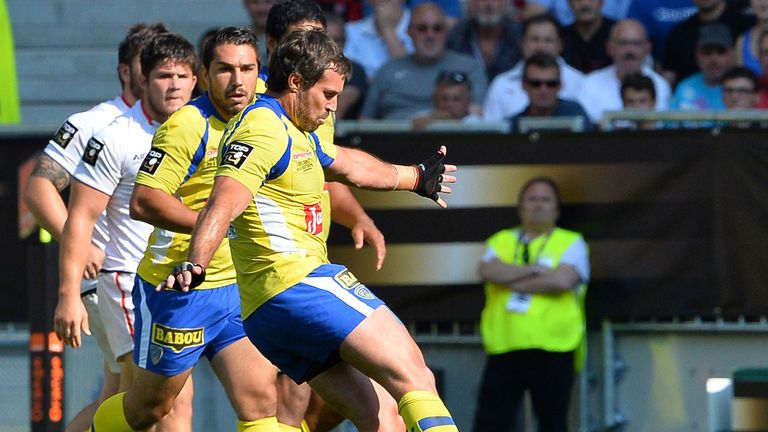 Brock James guided Clermont to the Top 14 final against Stade Francais with a tense 18-14 win over Toulouse.
Clermont seemed to lack confidence and direction as Toulouse took control of the game but the introduction of James with 20 minutes to go turned the tide as he kicked a late penalty and a drop goal to send Clermont through to the final.
Toulouse winger Maxime Médard scored the only try of the match, but it was not to be the fairy-tale ending for Toulouse coach Guy Noves, who leaves after 22 years at the club to take over from French coach Philippe Saint-Andre after the 2015 World Cup.
In sweltering conditions at Stade Bordeaux-Atlantique, Clermont got the upper hand at the first scrum and Morgan Parra converted the penalty.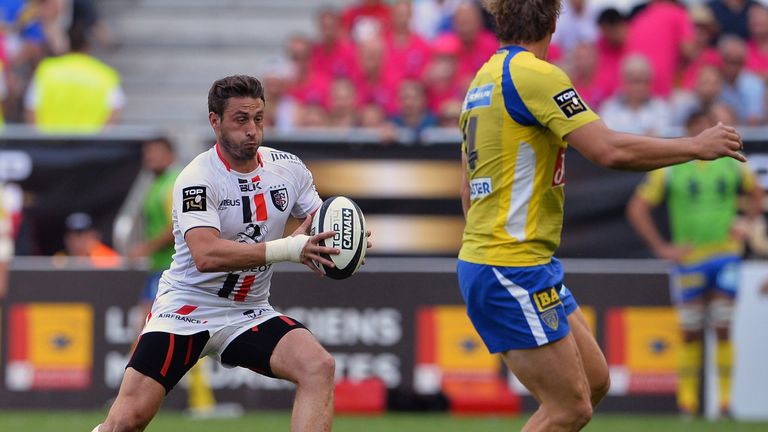 Toulouse's massive pack hit back immediately at the next scrum to win a penalty of their own and Luke McAlister levelled the scores – although they could have got more after centre Yann David was stopped just short of the line.
Clermont looked to build on their possession but the Toulouse defence held firm and fly-half Camille Lopez finally opted for a drop goal which drifted wide. Parra gave Clermont back the lead at the next breakdown though when Toulouse No 8 Gillian Galan was penalised for hands in the ruck.
Clermont looked well on top but could not finish off their moves, however Parra was able to stretch the lead to six points after Yannick Nyanga was pinged at the ruck area.
McAlister converted his second penalty to cut the deficit to three points, which remained until half-time.
Toulouse came out into the second half with all guns blazing and momentum swung their way with Medard's try. It started with a lock Joe Tekori finding some space after a lineout and putting Clermont on the back foot. Toulouse went through the phases before full back Medard dummied past Noa Nakaitaci to go over. McAlister could not add the extras but Toulouse had an 11-9 lead.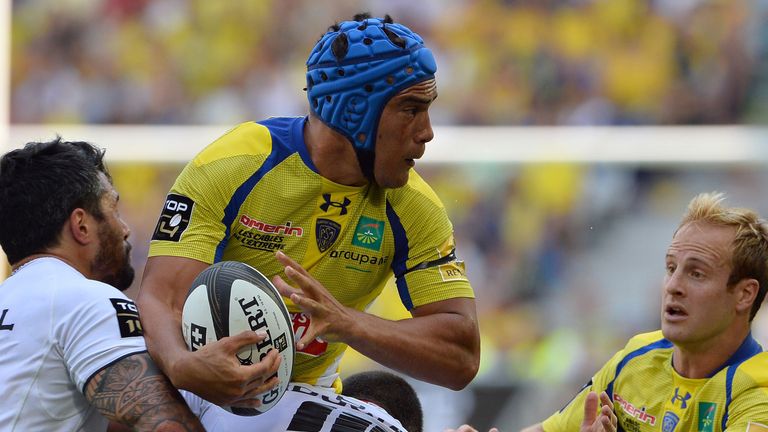 Clermont looked to go up a gear and with the heat starting to take its toll, gaps in the Toulouse started to show. Clermont centre Benson Stanley was causing all sorts of problems in the midfield but Clermont could just not finish anything off. However, the boot of Parra put them back in the lead after Toulouse were penalised for trying to bring down the maul illegally.
Short-lived lead
The lead was short-lived as a monster McAlister penalty from half-way put Toulouse 14-12 ahead with less than 15 minutes to go.
Once again Clermont looked for another gear this time, with James in at fly-half they had enough direction to make it really count. His kicking out of hand pinned Toulouse back and when they won a scrum penalty, the man whose big-match temperament is always questioned stepped up and coolly gave Clermont a 15-14 lead.
James then sealed the win for Clermont with a superbly taken drop-goal and then helped rally the Clermont defence as Toulouse threw everything at them in the closing minute.
Clermont held firm and when Toulouse knocked on it was fitting that James hoofed the ball into touch to book their place in the Top 14 final against Stade Francais.