England out of Rugby World Cup after defeat to Australia
By Robert Mulhern
Last Updated: 04/10/15 10:21am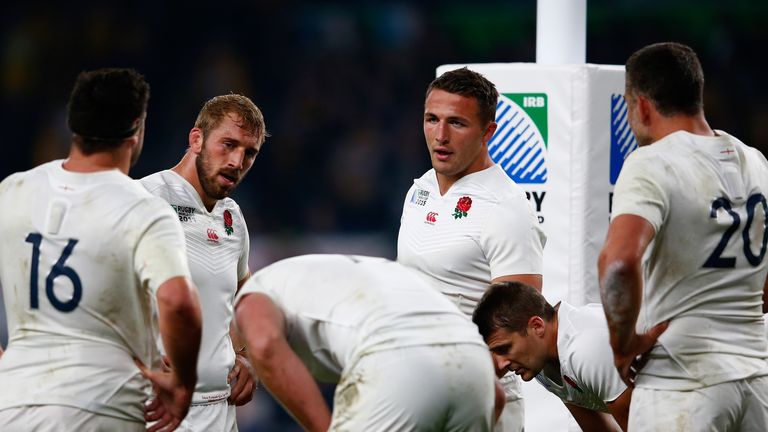 England have been dumped out of the Rugby World Cup after a heartbreaking 33-13 defeat to Australia.
The atmosphere at Twickenham was electric but it was Australian fly-half Bernard Foley who monopolised the energy flow with a remarkable 28-point performance in the crucial Pool A clash.
The playmaker showed great vision to cut through England's defence twice in the opening half and leave the hosts trailing 17-3 at the interval.
But Foley, who scored two tries, four penalties and three conversions, was by no means the only cause of concern.
England's scrum creaked under the strain of Australia's eight-man shove and the contest for possession on the floor was marked by the cunning of David Pocock and Michael Hooper in the visitors' back row.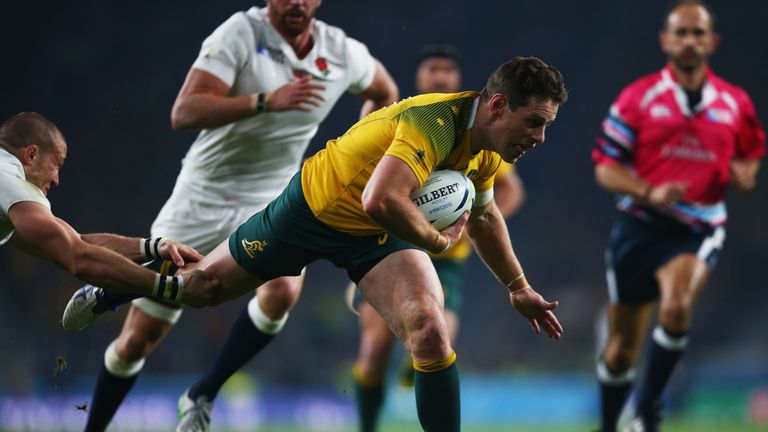 Time and again England came unstuck at the hands of this duo but despite this disadvantage and more, England's performance held the promise of improvement. 
The comeback started on the second-half resumption and it was triggered by George Ford, whose introduction pushed Owen Farrell into the centre and England into a place of greater control.
Buoyed by his influence, England began to hit a level of execution that had been a feature of Australia's first-half performance.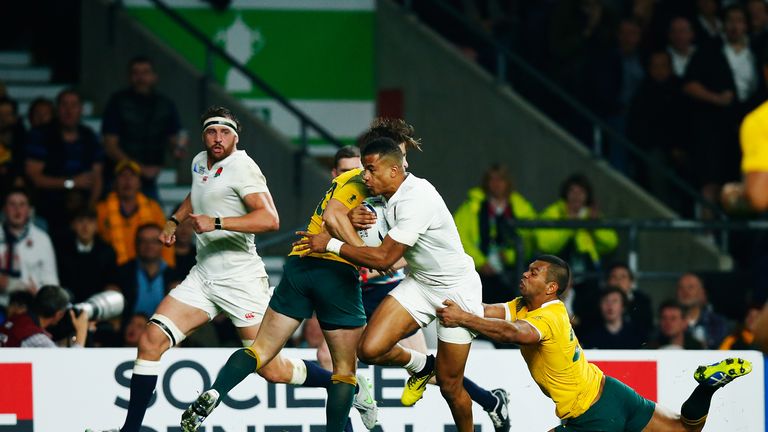 Increasingly, passes went where they should and gaps in the Australian defence widened.
Possession, territory and crucially, momentum, was all theirs when Anthony Watson's try brought the contest surging into the last quarter. 
When Farrell nailed the conversion and then added a penalty with 15 minutes remaining to narrow the gap to 20-13, England looked a decent bet to score a heroic comeback or at least finish with the consolation of a draw.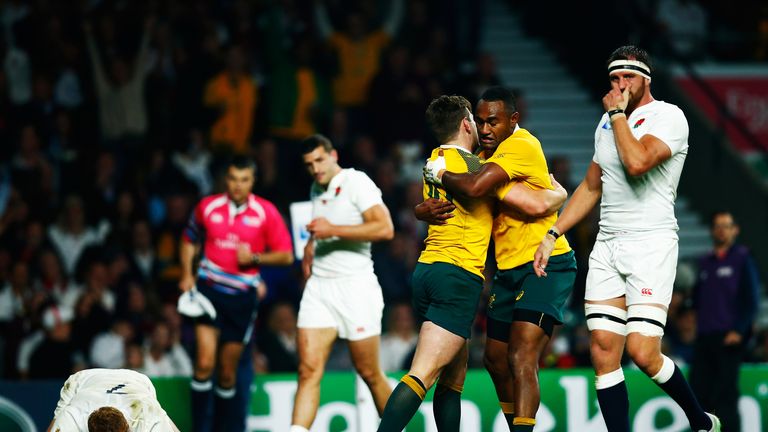 But the elements that swung the first half returned with a bang in the final 10 minutes.
England's scrum creaked and the headache presented by Hooper became a migraine when he turned up in England's midfield to cause telling confusion.
Through that play Farrell tackled Matt Giteau without the ball. The resulting penalty added a three-point buffer to what had been an uncomfortable seven-point lead, while Farrell was sent to the sin-bin.
In an instant, England's comeback was done and their scrum faltered further with time now falling fast against them.
Australia's reaction was simply to surge again.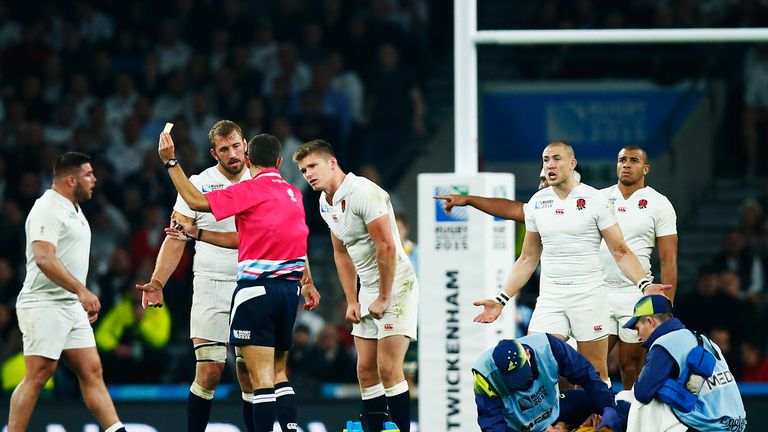 And the precision, efficiency and cohesion that marked their performance released Giteau to corner on a night when the hosts' honest endeavor was no match for the visitors' execution.
England will play one more match at the tournament - their final pool contest against Uruguay - but they cannot reach the quarter-finals. Australia and Wales will progress from the group.