World Championship: Peter Edbon misses out; Michael Wasley, Xiao Guodong and Robbie Williams earn Crucible debuts
Last Updated: 16/04/14 11:09pm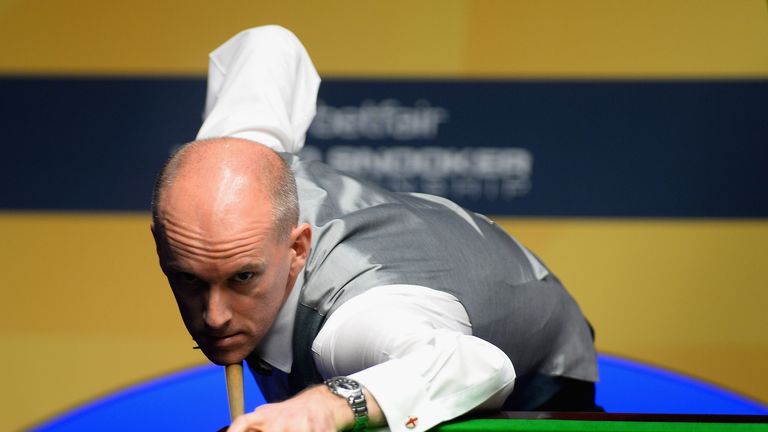 Peter Ebdon's 22-year streak of Crucible appearances will end this year after he lost 10-8 to Finland's Robin Hull in the final round of World Championship qualifying.
Ebdon, the 2002 world champion, managed just three half-centuries during the match and, despite rallying from 9-6 down, Hull closed out the result with a 57 break in the 18th frame.
Hull has only previously qualified for the World Championship once, in Ebdon's title-winning year, and he retired in 2008, having suffered heart trouble and survived a life-threatening virus.
But he returned to the tour three years later and, at the age of 39, came through four rounds of qualifying to reach snooker's most famous stage for a second time.
Ebdon is the third former world champion to miss out in the final round of qualifying, Graeme Dott and Mark Williams both lost on Tuesday.
Debuts
Also on Wednesday evening, Michael Wasley, Xiao Guodong and Robbie Williams secured World Championship debuts.
Wasley and Williams both did so in dramatic fashion, beating Robert Milkins and Fergal O'Brien respectively on respotted blacks in deciding frames, while China's Guodong thrashed Li Yan 10-1.
Hamilton's Jamie Burnett, Pinner's Martin Gould and Welsh 22-year-old Michael White, a surprise quarter-finalist 12 months ago, also advanced to the main draw.
Burnett rolled in eight half-centuries during a 10-8 victory over Ben Woollaston, Gould saw off Liang Wenbo 10-7 and White defeated Matthew Selt, also 10-7.
Welshman Ryan Day, a three-time quarter-finalist, made it into the main draw in Sheffield with a 10-5 success against Stuart Carrington.