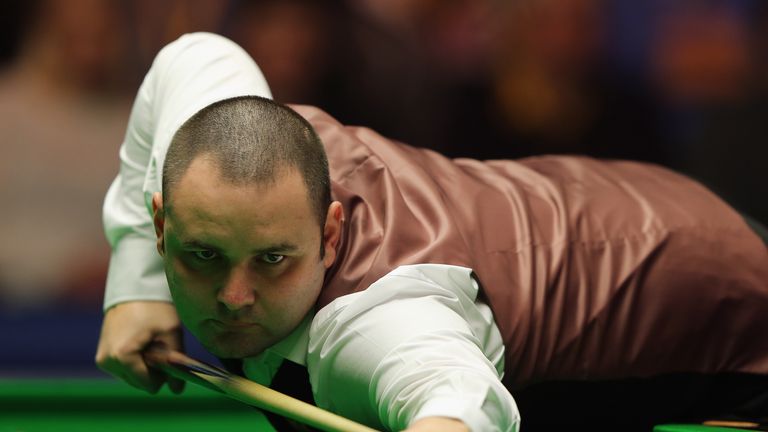 Former world no. 2 Stephen Maguire has suggested he may walk away from snooker after growing frustrated by his lack of form.
Maguire, who has slipped to 14th in the world rankings, lost 4-1 to Judd Trump in the first round of the Champion of Champions invitational event in Coventry this week, scoring just 71 points in the whole match.
The 33-year-old has not reached the final of a major event since winning the Welsh Open in February 2013, and has suffered first-round defeats at the International Championship and Australian Open this season.
"The last two or three seasons have been absolutely terrible. I can't put my finger on it," Maguire told Inside Snooker.
"Maybe it is time if I slip down the rankings to think about doing something else. I am not too bothered about that match because Judd played well there but I think it is time to have a look at what I am doing in snooker, maybe look at something different.
"I will keep playing until I fall off the tour but maybe not take it as hard. I don't know what I would do, anything away from this game."
Maguire, a two-time World Championship semi-finalist, has won £204,630 in prize money on the latest world rankings, which are based on how much a player accumulates on a rolling two-year basis.
"It hurts, and it is probably a good thing that it hurts, but it is hurting a little bit too much now and I can't be doing with all the travelling," said the father-of-three.
"You have to tell yourself it is just a snooker match but I keep getting tough defeats and there is only so much you can take.
"I have never been in this state, not as bad as now. This is the lowest I have been ranking-wise and playing wise, I am not playing well. I will take each day as it comes.
"I won the six-reds to get in this but that doesn't mean anything to me, that was just a fluke and it is a Micky Mouse tournament at the end of the day.
"I didn't take any confidence from that and all the other tournaments I have had just one quarter-final, which isn't good enough."