Andre Agassi will remain as Novak Djokovic's coach for 2018
By The Associated Press
Last Updated: 26/09/17 4:43pm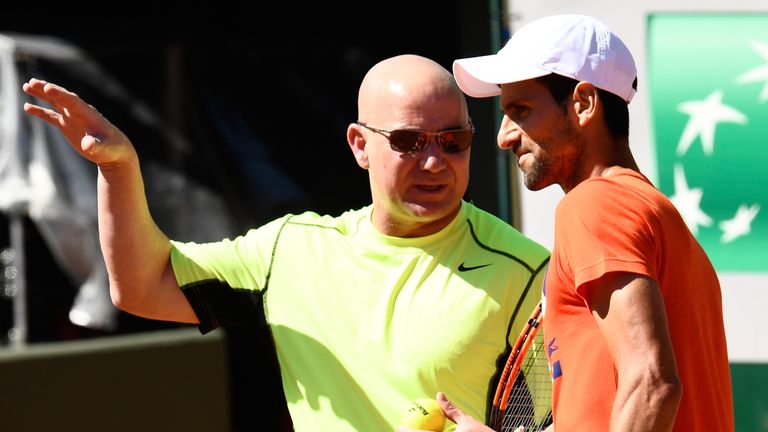 Novak Djokovic's team have confirmed Andre Agassi will remain his coach in 2018.
The 12-time Grand Slam champion stepped off the ATP Tour following Wimbledon, where he retired during his quarter-final against Tomas Berdych because of an elbow injury.
Djokovic brought Agassi into his team in May before the French Open. They worked together for two months.
After Wimbledon, there were doubts the American great would continue coaching the Serb.
Djokovic hired Agassi to repair his form, and lost in the quarterfinals of the French Open and Wimbledon, and won in between at Eastbourne for his first title in six months.
He is expected to return to play at the Australian Open in January.