Novak Djokovic can use examples of Rafa Nadal and Roger Federer to recover, says Andre Agassi
By James Dielhenn
Last Updated: 03/11/17 12:19pm
Novak Djokovic must not be written off because he can still improve, believes his coach Andre Agassi.
Twelve-time Grand Slam winner Djokovic has plummeted to No 7 in the world rankings but the rejuvenation of his rivals, Rafa Nadal and Roger Federer, proves he can return to the top according to Agassi.
"How can you ignore the beauty of what we've seen with Federer and Nadal this year? To write anybody off is a mistake," Agassi said.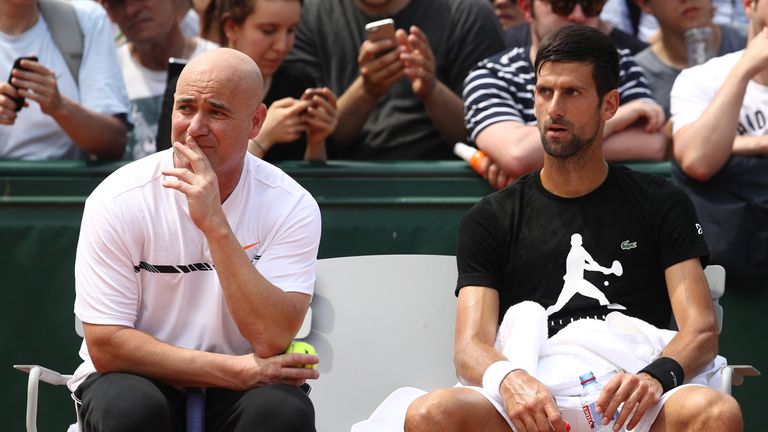 I think you are really going to see something special from [Djokovic].
Andre Agassi
"Novak is really one of those talents that if he feels right on the tennis court it doesn't matter who's on the other side of the net. I was one of those players where it was about being better than one person and keeping it as simple as that and figuring a way to get past that.
"If you can take a talent of [Djokovic's] magnitude, somebody who can shut down a court the way he can, play offense the way he can, and get him to realise there's another human being on the other side of the net and all you have to do is be better than that guy. I think you are really going to see something special from him."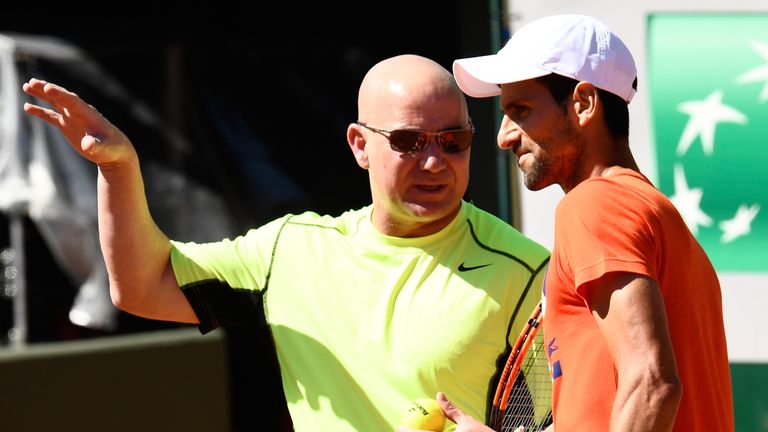 Agassi, an eight-time Grand Slam winner, began coaching Djokovic prior to this year's French Open and has confirmed he will stay on board for 2018.
"Staying involved in the game in a very direct way is a privilege for me," he said. "It's not something I by any means have to do, but it's something I get to do. I don't choose to get paid for it. I don't want to get paid for it.
"Novak is someone that is very familiar to me in this intersection in his life between what he is capable of and where he finds himself as he approaches the next and possibly the most accomplished phase of his life. I've been through that intersection, so there's a lot of not just problem solving that inspires me, but helping a person that is an incredibly generous spirit and great for the game and has multiple wins. And so far I'm enjoying trying to contribute.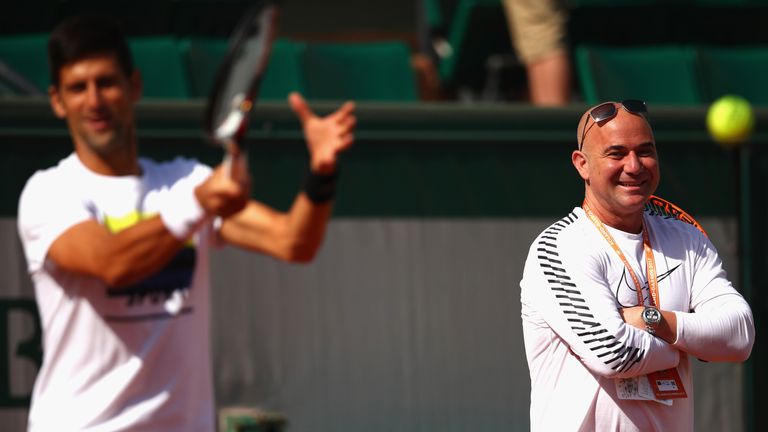 "I think he can get back on top without me, to be quite clear. I do think there are still a lot of areas that can make him a better player. I believe that wholeheartedly. I think the more intimately you know someone the more clear you become at that. So for me, it's really the time on task of him really seeing the game through another lens."
The season-ending extravaganza ATP Finals at London's O2 this November ends another memorable year.
All the action will be covered via our website www.skysports.com/tennis with live blogs, reports and expert analysis as the season reaches its climax.
On the move? Head to our app for mobile devices and iPad, or follow our Twitter account @SkySportsTennis to join in the conversation. Who will win the World Tour Finals this year? Have your say...