Rafa Nadal believes Andy Murray is one of the most talented players he has seen
Last Updated: 28/09/15 11:10am
Rafa Nadal has hailed Andy Murray one of the 'most talented' players he has encountered during his playing career, but admits he could have won a few more tournaments.
The 29-year-old Spaniard has watched with admiration as Murray emerged into a two-time Grand Slam title winner.
This year, Murray has moved past the off-form Nadal into a lofty No 3 world ranking, and the Scot took victory in their last clash in the Madrid Masters final this May.
Nadal believes Murray shares similar characteristics as him, but the 29-year-old, with 14 Grand Slam titles to his name, insists Murray will only fulfil his true potential if he wins more tournaments.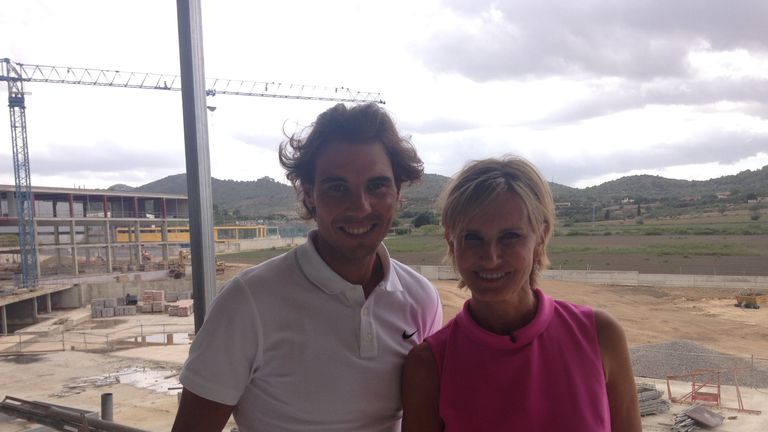 The Mallorca man, who has returned to his home island to open a state-of-the-art tennis academy, told Sky Sports' Jacquie Beltrao: "He's a great guy, a natural guy and for me that is important. I am natural, I am honest with the people I'm talking to.
"If I'm playing bad, I don't create stories. Andy is similar. He is fair, he is honest and a very good guy. And at the same time, he is one of the most talented players I have ever seen.
"I think he has an amazing career already. He will have had an even better career by the end, but at the same time for his level in general and his opportunities he should have won more."
Nadal has struggled to rediscover his best form and his dominant reign at the French Open came to an end during a barren year without a major triumph.
He has been refreshingly honest about his fragile confidence and could not answer with any certainty when asked whether he will add to his total of major titles.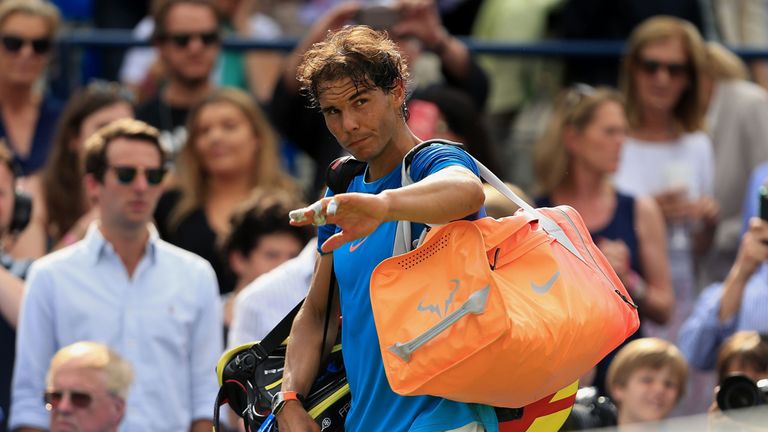 I don't know if I can win another Grand Slam. I believe yes.
Rafa Nadal
"I don't know. I don't know if I can win another Grand Slam," said Nadal. "I believe yes. I don't know if I'm going to do it... but I can do it.
"I'm going to work hard to create more opportunities in the next couple of years, so let's see if I'm able to relax, to control my emotions again and if that happens, and I believe it will happen soon because I feel much better, I'm going to find my level of tennis."
Finally free of persistent injuries, Nadal believes he is approaching 100 per cent fitness, but admits he also had to overcome mental scars as on his return to competitive action.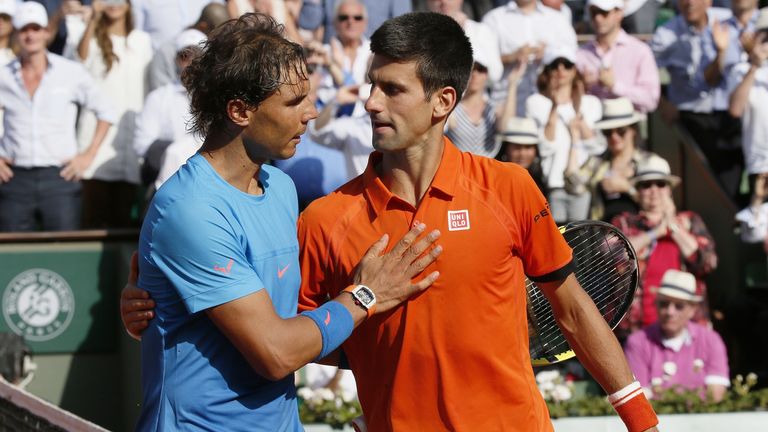 "It was a tough year in terms of everything because I was playing with too much anxiety, especially at the beginning of the season," he said.
"Now I feel much better. Not 100 per cent fit, but much better. Close to being 100 per cent fit and I am enjoying it again. I'm enjoying being on the tennis court, enjoying practising and enjoying the competition because I don't have it [the anxiety] anymore.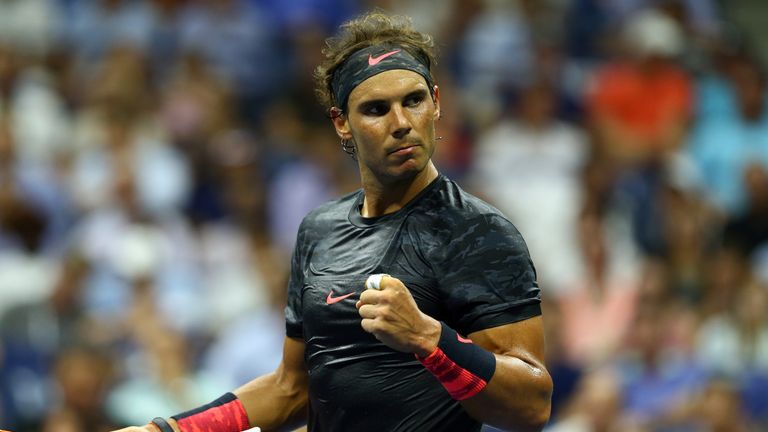 "The first six months I was feeling very tired every time I was playing, every time I was practising so I feel like something pushed me... nerves and probably the injury of last year produced all these things.
"I know it hasn't been perfect but it's very difficult to play well and it's very difficult to find the right level when you can't control your emotions... something that I did all my career, so I am starting to control my emotions again more and more, and I really believe I will be ready for next year."
Sky Sports' Jacquie Beltrao was speaking to Nadal at his new Rafa Nadal Academy, which is set to open in July 2016.