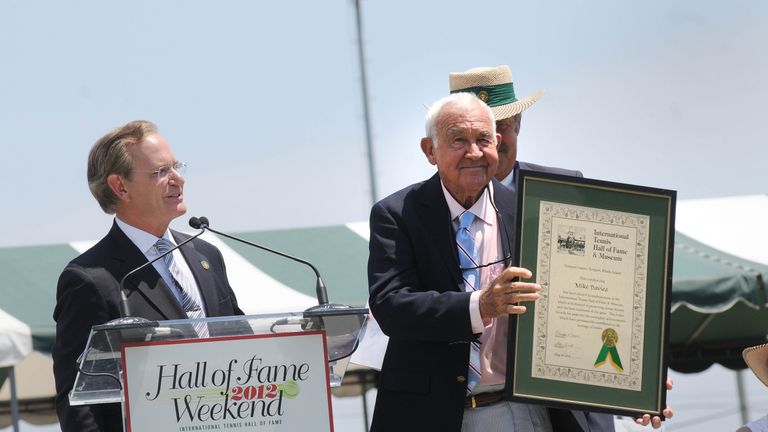 Mike Davies, a former British Davis Cup player and Wimbledon doubles finalist, has died at the age of 79.
The International Tennis Federation revealed that Davies had passed away on Monday after a battle with illness.
Davies was a former general manager and marketing director of the ITF.
He was Britain's top-ranked player in the 1950s and amassed a 24-13 record in Davis Cup play from 1955-1960.
Davies reached the Wimbledon men's doubles final in 1960 with Bobby Wilson, falling in three sets to Dennis Ralston and Rafael Osuna.
He served as executive director at World Championship Tennis, where he was credited with the move from white to yellow tennis balls.
He introduced the 30-second time limit between points and 90-second changeover every two games.
Davies was also executive director of the ATP and head of the Pilot Pen tournament in New Haven.