Sponsors act after Maria Sharapova's failed drug test
By Sky Sports HQ
Last Updated: 08/03/16 4:37pm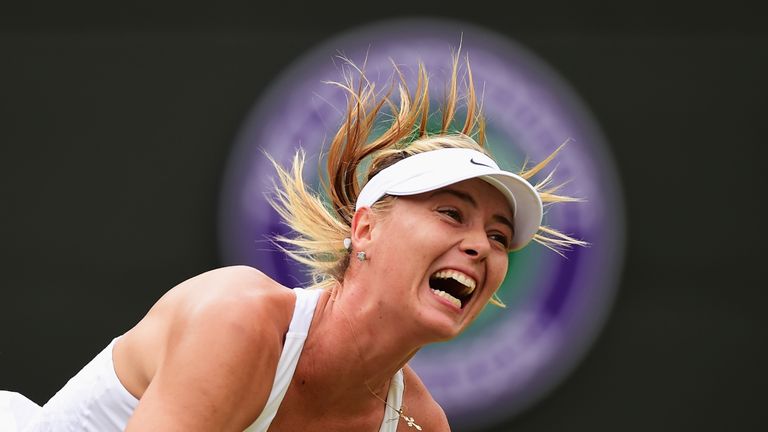 Nike, Tag Heuer and Porsche have suspended ties with Maria Sharapova after the five-time Grand Slam winner announced she had failed a drugs test.
The 28-year-old revealed on Monday that she had tested positive following a drugs test taken after her quarter-final defeat against Serena Williams at the Australian Open in January.
Meldonium, which Sharapova said she had legally taken throughout her career, was placed on the banned list by the World Anti-Doping Agency (WADA) at the beginning of the year following "evidence of its use by athletes with the intention of enhancing performance".
The Russian player claimed she did not realise the substance was illegal, but took "full responsibility" for her actions.
But the International Tennis Federation (ITF) said Sharapova had been informed of the positive test on March 2 and she will be provisionally suspended from March 12.
Nike, who have been associated with Sharapova since she was 11 years old, said in a statement: "We are saddened and surprised by the news about Maria Sharapova.
"We have decided to suspend our relationship with Maria while the investigation continues.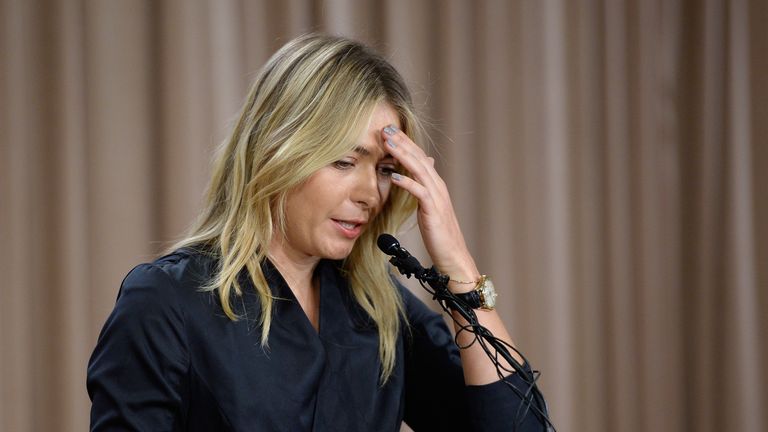 "We will continue to monitor the situation."
A statement from Tag Heuer read: "Maria Sharapova was under contract with TAG Heuer until December 31, 2015. We had been in talks to extend our collaboration.
"In view of the current situation, the Swiss watch brand has suspended negotiations, and has decided not to renew the contract with Ms Sharapova."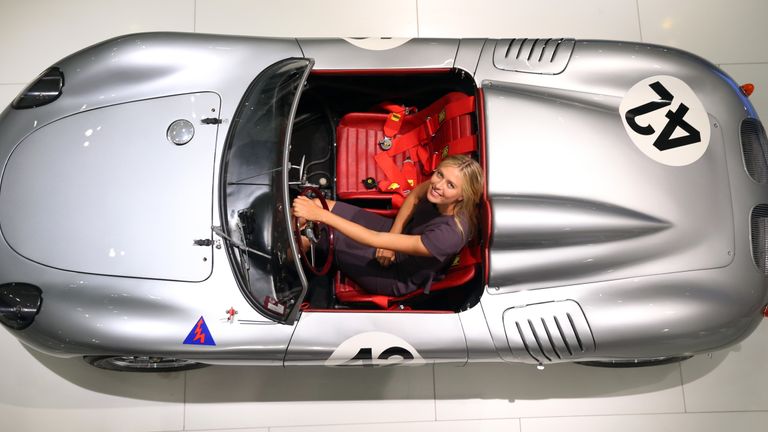 German sports car manufacturer Porsche said in a statement: "We are saddened by the recent news announced by Maria Sharapova. Until further details are released and we can analyze the situation, we have chosen to postpone planned activities."
However, French mineral water giant Evian is standing by Sharapova, preferring to 'follow developments' as the story unfolds.
In a statement, it said: "We were surprised by the announcement of Maria Sharapova during her press conference on March 7, 2016.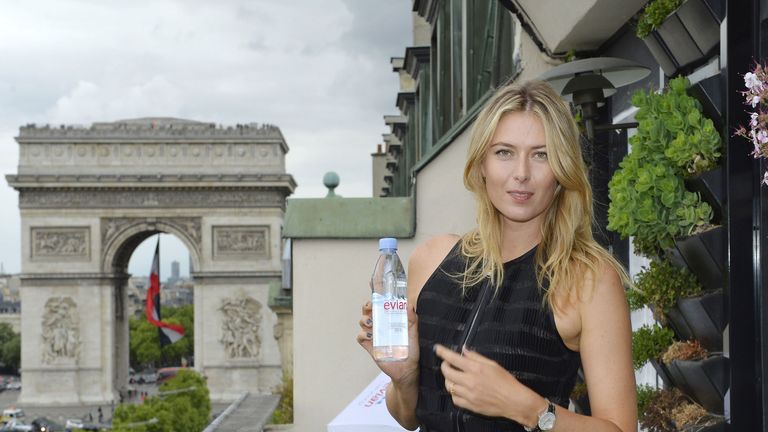 "Evian has been a partner of Maria Sharapova for many years and, until now, we have maintained a trustworthy, professional relationship. Evian attaches great importance to health, to integrity and to transparency, and we will follow closely the development of the investigation."
Sharapova remains hopeful she can return to the sport after serving her punishment.
The former world No 1 said: "I let my fans down, I let the sport down that I have been playing since the age of four and I love so deeply.
"I know with this I face consequences. I don't want to end my career this way and I really hope I will be given another chance to play this game."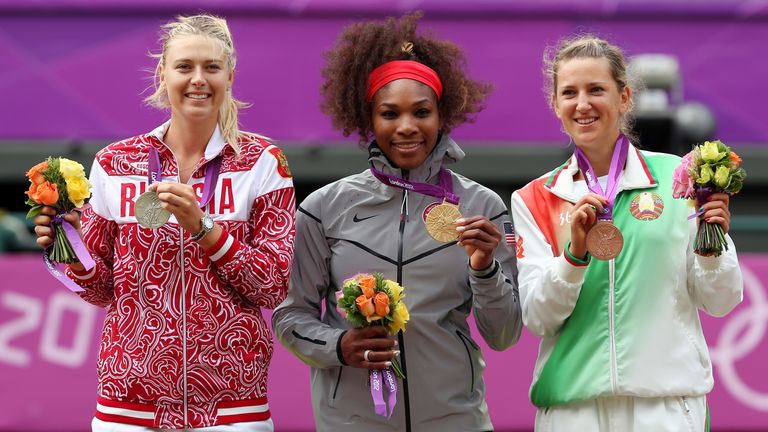 Russian tennis chief Shamil Tarpishchev, however, expects Sharapova to represent her country at this year's Olympics in Brazil despite being provisionally suspended.
"I think this is just a load of nonsense," Tarpishchev, president of the Russian Tennis Federation, said in an interview with the TASS news agency.
"The sportsmen take what they are given by the physiotherapists and by the doctors. I think Sharapova will play at the Olympics, however, we will need to see how this will develop."