Andy Murray criticises sponsor over Maria Sharapova backing
By Stephen Turner
Last Updated: 11/03/16 10:47am
Andy Murray says Maria Sharapova has no excuse for her failed drug test and "has to get suspended".
Sharapova is provisionally banned after a positive test for meldonium, which was added to the World Anti-Doping Agency's list of banned substances on January 1.
The women's world No 7 says she has taken the drug for 10 years on medical advice and has blamed the failed test on her failure to read an updated list of prohibited substances.
But Murray, a long-time advocate of stricter testing, has little sympathy and even went as far as to criticise his own racket-makers Head for standing by Sharapova.
Speaking at a press conference in Indian Wells, he said: "I think it's a strange stance, given everything that's happened in the last few days. I don't really know what else to say on that, but that's not something I believe.
"I think at this stage it's important really to get hold of the facts and let things play out, like more information coming out before making a decision to extend the contract like that, in my view. I personally wouldn't have responded like that.
"If you're taking performance enhancing drugs and you fail a drugs test, you have to get suspended.
"Some people put a lot of trust in the team around them so it's hard to say what's the right thing for everyone but it's almost kind of part of her job to know everything that's going into her body."
Murray also cast doubt on whether every athlete caught using meldonium - commonly used to treat angina - has a genuine medical reason.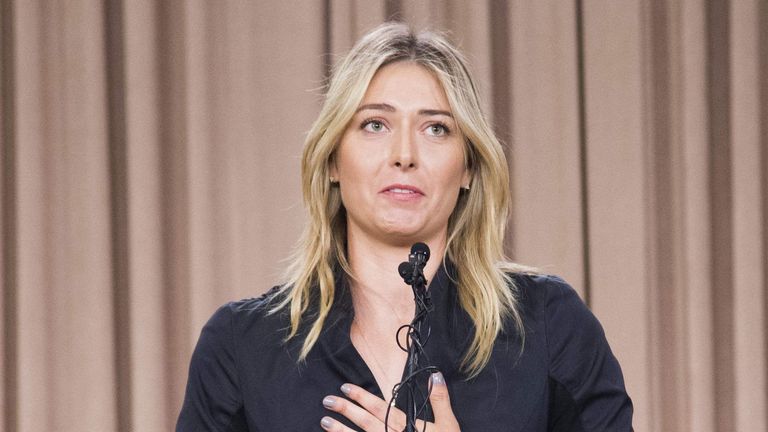 "I read that 55 athletes have failed tests for that substance since January 1," he said. "You just don't expect high level athletes at the top of many sports to have heart conditions.
"I think taking a prescription drug that you don't necessarily need, but just because it's legal, that's wrong, clearly. That's wrong.
"If you're taking a prescription drug and you're not using it for what that drug was meant for, then you don't need it, so you're just using it for the performance enhancing benefits that drug is giving you. And I don't think that that's right."