Andy Murray wins Rome Masters by beating world No 1 Novak Djokovic in final
Last Updated: 16/05/16 10:51am
Andy Murray has claimed the biggest clay court title of his career, beating world No 1 Novak Djokovic in straight sets in the final of the Rome Masters.
The Scot celebrated his 29th birthday by winning 6-3 6-3 on Sunday, becoming the first British player since 1931 to win the tournament in Italy, just seven days ahead of the French Open.
In a contest lasting 96 minutes, Murray broke serve three times while saving three break points against him - all  in the second set.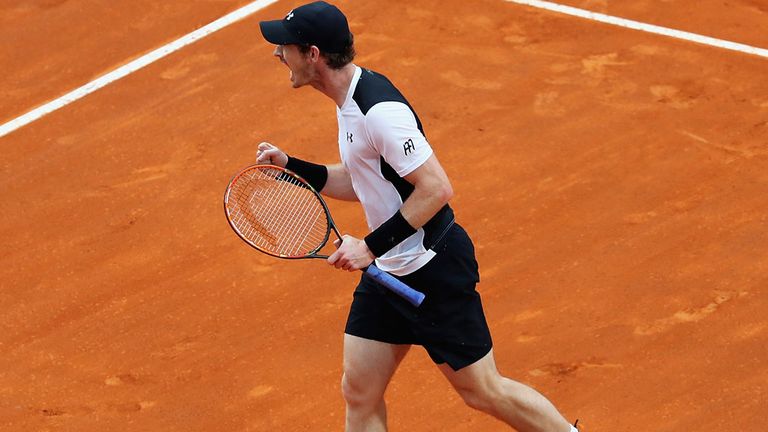 The key for Murray was winning 82 per cent of points on first serve, as Djokovic lost for just the fifth time in nine months.
Only one week ago, the Serb had beaten Murray in the final of the Madrid Masters, but Sunday's win will give the British No 1 a huge boost going into the second grand slam of the season in Paris.
Djokovic said: "Well done, Andy. You did a great job today. You were just too good."
The only other British man to win the tournament is Pat Hughes in 1931, with Murray's success ending a run of four straight losses to Djokovic on clay.
It is only Murray's third clay-court title, after his maiden victories on the red dirt in Munich and Madrid last year.
Murray piled the pressure on from the start, earning a trio of break chances in Djokovic's first service game.
Djokovic saved them all, but two games later Murray grabbed the first break of the match when he forced Djokovic into a backhand error for 3-1.
The slippery conditions were not to Djokovic's liking and Murray, who had no complaints about the weather, tried to capitalise.
He won 16 of his first 19 service points, taking a 5-2 lead with an ace down the T, and then wrapped up the opener with a sublime forehand drop-shot winner to wrap up the set in 46 minutes.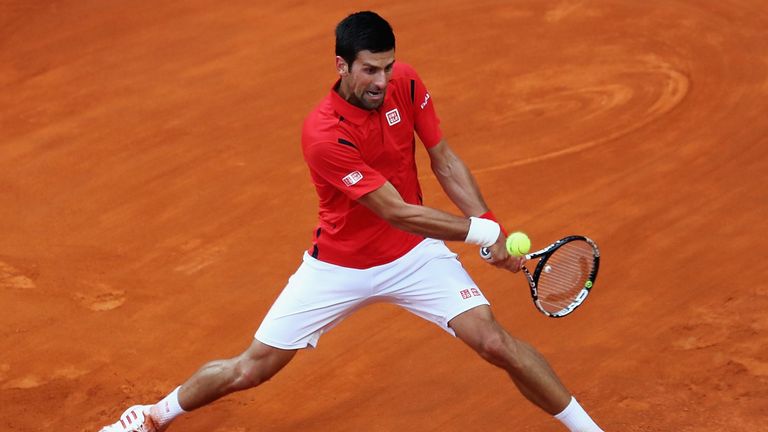 Djokovic's game, and nerves began to come apart in a second set that saw umbrellas come out and hoods pulled up due to the occasional spattering of rain.
Leading 2-1, Djokovic complained to the referee about the lack of a rain stoppage, and minutes later, still battling to win the fourth game, he began remonstrating with himself.
The Serbian skimmed his racket off the ground in another angry gesture after Murray got the first break of the set in game five.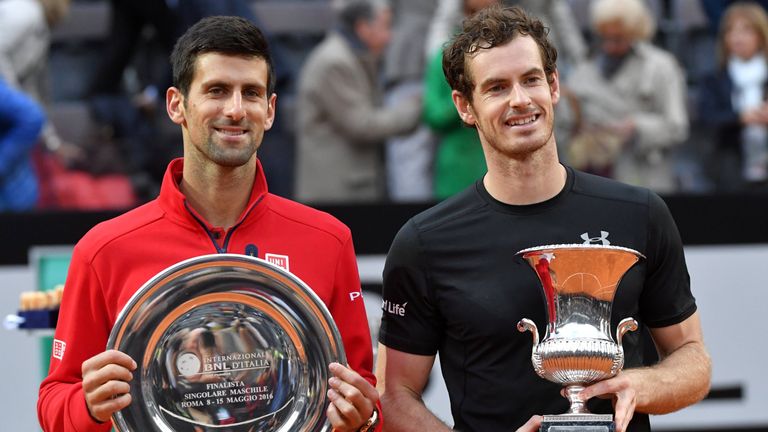 From then on, Djokovic's game fell apart as Murray built on his noticeably superior serve, adding variety with drops shots and volleys at the net.
Murray broke in the seventh game of the second set for a 4-3 lead, prompting Djokovic - from his chair - to start demanding a halt to the game due to rain.
He was heard saying: "Don't want to play any more." He added: "My friend, it's been raining for an hour."