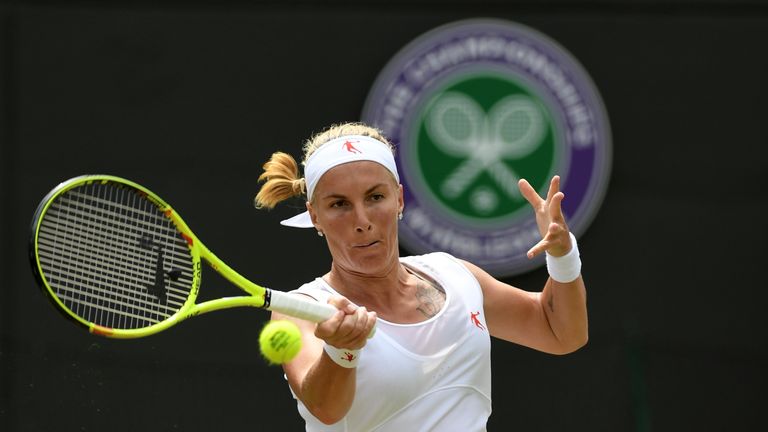 The International Tennis Federation has cleared all seven of Russia's nominated team to compete in the Rio Olympic Games.
The International Olympic Committee ruled on Sunday it is down to individual sports federations to decide whether their Russian athletes are eligible for Rio in the wake of a damning report into state-sponsored doping.
A list of strict criteria laid down by the IOC must be met, including "an individual analysis of each athlete's anti-doping record, taking into account only reliable adequate international tests".
And tennis is the first sport to declare its Russians have met the criteria.
"The seven Russian tennis players who have been nominated to compete in Rio have been subject to a rigorous anti-doping testing programme outside Russia," an ITF statement said.
"The ITF believes that this is sufficient for the seven Russian tennis players to meet the relevant requirement of today's decision of the IOC Executive Board.
"The ITF believes it is right that clean athletes are permitted to compete in Rio 2016 and looks forward to welcoming the Russian tennis players, along with all other nominated athletes, to Rio."
All athletes cleared by their sport's federations must have their participation ratified by an expert from the Court of Arbitration for sport's list of independent arbitrators and will then be "subject to a rigorous additional out-of-competition testing programme."
Three men and four women are due to compete for Russia in the Olympic singles - Andrey Kuznetsov, Evgeny Donskoy, Teymurz Gabashvili, Svetlana Kuznetsova, Anastasia Pavlyuchenkova, Darya Kasatkina and Ekaterina Makarova.
Brian Cookson, head of world cycling's governing body, said: "I think it will be difficult for us to ban an entire team given we know that many of those riders face regular testing from laboratories and anti-doping agencies around the world.
"I'm not sure how that fits with any interpretation of natural justice for those riders. That's a decision for us to take when we've looked at the situation in more detail."