Serena Williams says she has no plans to retire from tennis just yet
By Charlotte Bates
Last Updated: 27/09/16 3:46pm
Serena Williams insists she remains as committed to playing tennis as ever despite her disappointing form in recent months.
Serena, the highest earning female athlete in the world with annual earnings of £6.7m, achieved a huge milestone this year by winning her 22nd Grand Slam at Wimbledon to equal the Open-era record held by Steffi Graf.
However, the American has had her disappointments since then with unsuccessful Olympic and US Open campaigns hampered by a shoulder injury.
The world No 2 suffered a frustrating exit at the Rio Olympics in the third round to Ukraine's Elina Svitolina and was knocked out of the US Open in the semi-finals by Karolina Pliskova.
But, speaking to Sky Sports News HQ at the opening of her coach Patrick Mouratoglou's new academy in Nice, the 35-year-old world No 2 says she has no plans to retire just yet.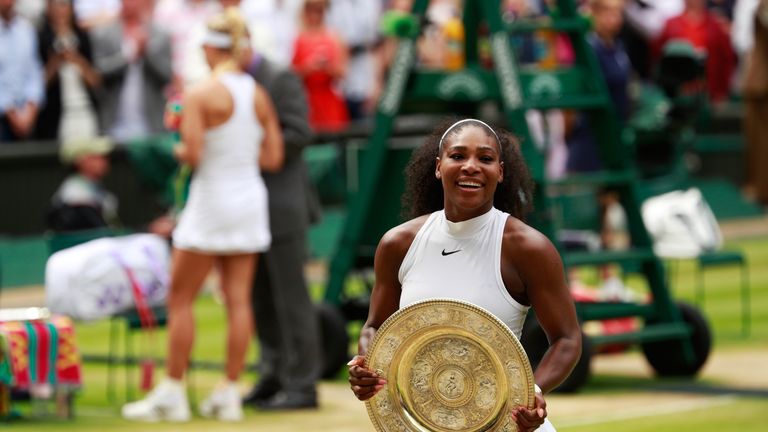 "If I'm losing I'm going to figure out a way to win, so I can't sit here and say that would be it," said Williams
"Health issues can be tough. I have been dealing with a lot of health issues since Wimbledon and that has been really frustrating. I told [sister] Venus that it ruined my Olympics.
"I was just really sad because I worked so hard to play the Olympics and I wouldn't even play. I showed up and I just couldn't even play.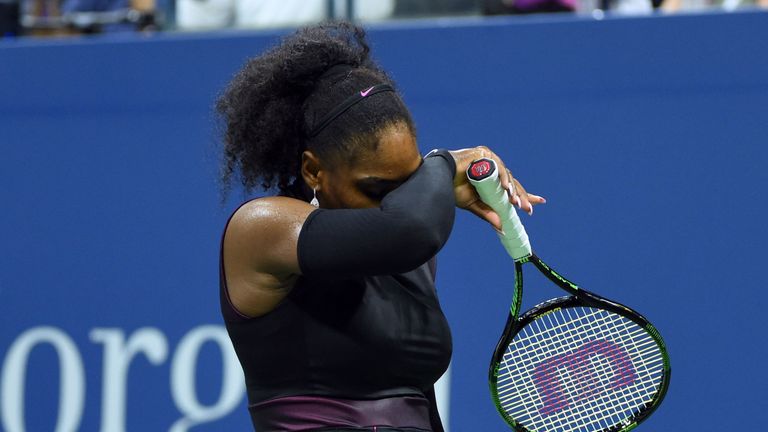 "I don't know what it is inside me but I always want to win. Second is a loss for me. For me if you are not first you are last and I don't know if that is a good thing or a bad thing, but when I do eventually end my career I want to know that I always did the best that I could and I wasn't happy or satisfied with second or third place."
Williams credits Mouratoglou a lot for her success in the last five years - together they have won nine Grand Slams - and the coach is also adamant she can bounce back to win another Slam.
"She knows it's part of the game to be injured," Mouratoglou said. "We have to bounce back.
"The pressure went to another level now that she's a legend. She was the champion now she is a legend, but she will be back because she is the best in the world to bounce back.
"This year she won only one [Grand Slam] and made two finals so she was in a position to win three, winning one more is more than probable. It's more than a possibility."
Serena says she can think of no better sport than tennis for a woman to play, although she does have concerns about any children she may have in the future playing the game. 
"I would always choose tennis, it's the best sport for any lady athlete," she said. "It's fun, you get to look cute on the court, you get to travel all over the world and you have a voice.
"In tennis you have a voice where you can make a difference and you can influence other people. You can do a lot and I love that."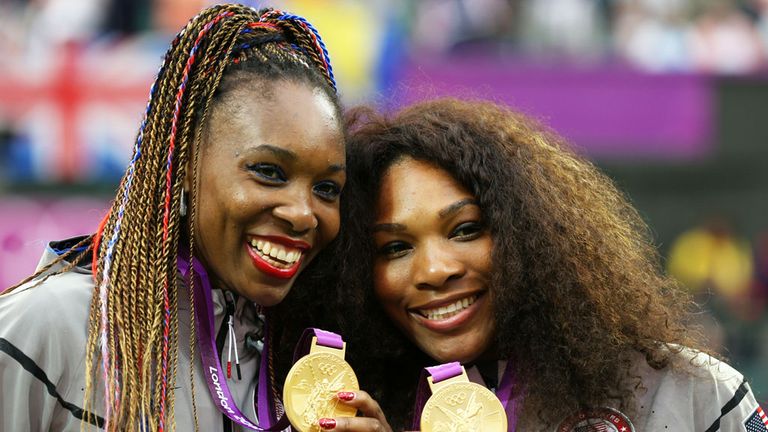 But looking to the future and the possibility of starting a family, she added: "I wouldn't put them [my children] in tennis. I wouldn't stop them if they wanted to play tennis, but I wouldn't encourage tennis.
"On a recreational level it's great, but obviously the choice is theirs - if they would want to be pro it would be amazing but I wouldn't want the stigma of 'mummy Serena'. 
"I think that would be a lot of pressure and I would like for them to do their own thing and have their own name and be the best at whatever they wanted to do." 
Watch every minute of the Ryder Cup, plus Friday Night Football and the Malaysia Grand Prix, on NOW TV for £10.99. No contract.