Aljaz Bedene suffers further setback in bid to represent Great Britain
Last Updated: 05/03/17 2:15pm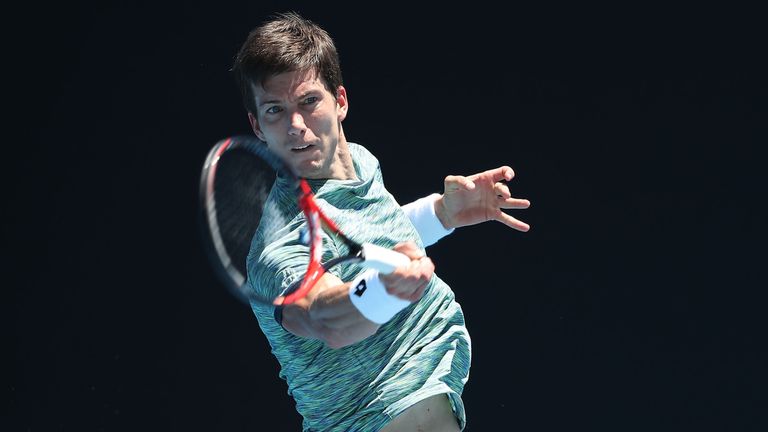 Aljaz Bedene's latest attempt to overturn his Davis Cup ban so that he can represent Great Britain has been rejected by an independent arbitrator.
The 27-year-old has been fighting to represent Great Britain in the competition since 2015, when the International Tennis Federation introduced rules barring players from competing for two different countries.
Because Bedene, who became a British citizen in March 2015, previously played for his native Slovenia, he has not been eligible for Leon Smith's side.
After appeals were turned down by the ITF and the ITF board, Bedene and the Lawn Tennis Association took the case to Sport Resolutions.
However, arbitrator Charles Hollander QC has ruled in favour of the governing body.
Bedene has lived in Hertfordshire since 2008 and is the current British number four with a ranking of 104.
Although Hollander ruled that the ITF's decision to deny Bedene an exemption from the rule was not unlawful, he was very sympathetic towards the player's situation.
In his judgment, Hollander said: "I have no doubt that his desire to settle in the UK has been genuine and that he has a genuine desire to play for Great Britain.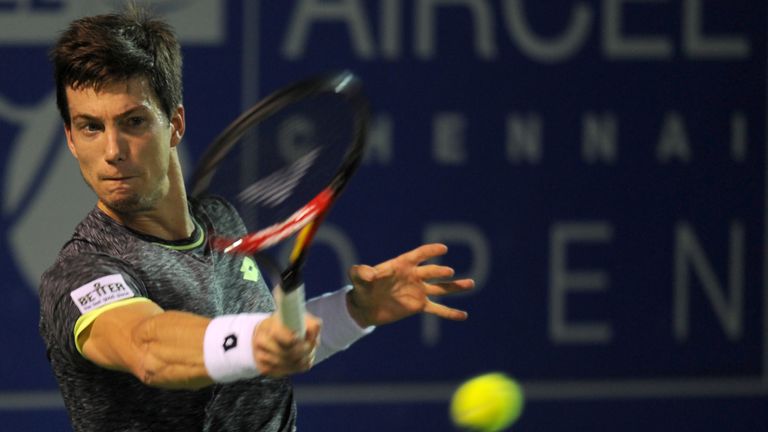 "I have the greatest sympathy for Mr Bedene and his predicament and consider that he has acted in good faith throughout."
Hollander also expressed his hope that the ITF might reconsider its decision at some point in the future.
He said: "Of course it will be a matter for the ITF to decide whether such an application should succeed.
"But I hope that the passage of time, and perhaps some mended fences with the STA (Slovenian Tennis Association), will be sufficient to persuade the ITF that Mr Bedene is a worthy candidate for an exemption."
Bedene was said by his representative to be "disappointed" with the ruling, and he and the LTA must now decide whether to pursue the matter further.
The British number four has spoken in the past of how much the situation has affected him, saying at the French Open last year that the stress had impacted on his health.
The LTA said in a statement: "Naturally we are disappointed by the verdict reached in the Independent Arbitration that Aljaz Bedene will not be able to realise his ambition to represent Great Britain in Davis Cup.
"We do, however, respect the decision and are proud that our efforts put into this case were recognised by the Arbitrator.
"We are also grateful the ITF agreed to work with us on this appeal and our focus now firmly shifts towards our upcoming Davis Cup tie against France on April 7-9."
New customers: Grab a NOW TV Sky Sports Month Pass for £20pm for the first two months and catch a blockbuster period of live Sky Sports action. No contract.
Don't forget to follow us skysports.com/tennis, our app for mobile devices and iPad or our Twitter account @skysportstennis for news, reports, live blogs and expert analysis.