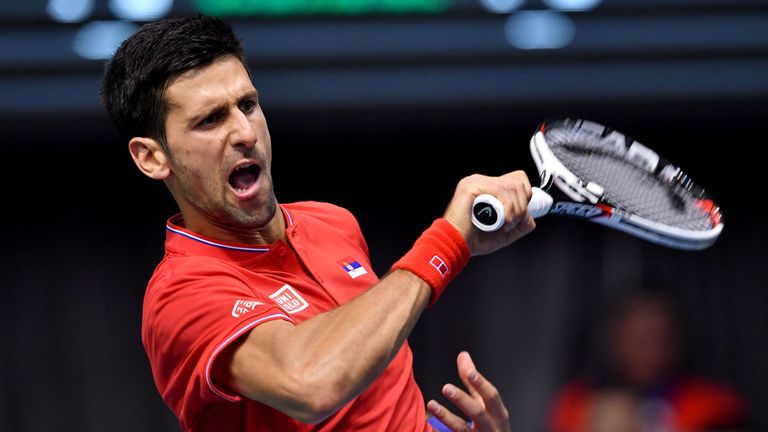 Defending champion Novak Djokovic has been forced to pull out of the upcoming Miami Open due to an injury.
The absence of the Serbian means the tournament will be without the top two players in the rankings, world No 1 Andy Murray having announced his withdrawal on Saturday.
The 29-year-old Djokovic is an all-time great of the sport with 12 major titles to his name but he he has endured a mixed 2017 season so far.
He beat Murray in the final to claim the title in Doha at the start of the year but lost to Denis Istomin in the second round of the Australian Open and was knocked out by Nick Kyrgios in both Acapulco and Indian Wells.
Djokovic told his fans, in quotes carried on the Miami Open website: "My doctor has strongly advised against play because my elbow injury, that I keep carrying on for months, got worse in the past week.
"I will do everything in my power to recover and do all the necessary therapy to be able to return on court as soon as possible. Sadly, I won't be able to defend my title in Miami this week.
"Believe me, it is as shocking to me, as it is to you. No wonder they say that in sport the biggest and most painful defeats come from injuries, and not from opponents.
"I am lucky that throughout my career I didn't have many injuries, but I guess that all that I've been through physically in the past so many years did leave a mark on my body.
"I remain eternally grateful for all the love and support I receive from you. Thank you for believing in me."
The Miami Open is live on Sky Sports between March 22-April 2.