Anna Keothavong says Ilie Nastase behaved badly at dinner
By Nadeem Badshah
Last Updated: 24/04/17 6:16pm
Anna Keothavong has revealed Ilie Nastase made "inappropriate" comments to her during a dinner in the build-up Great Britain's ill-tempered Fed Cup tie with Romania.
The 70-year-old is being investigated by the International Tennis Federation (ITF) over an alleged racist remark about Serena Williams' unborn baby on Friday during the press conference in Romania.
He later interrupted the press event on two occasions to jokingly ask for Keothavong's room number, telling her "We keep being attracted".
And the Great Britain Fed Cup captain claimed a similar incident took place on Friday night.
She told Sky Sports News HQ: "I felt I was put in an awkward situation.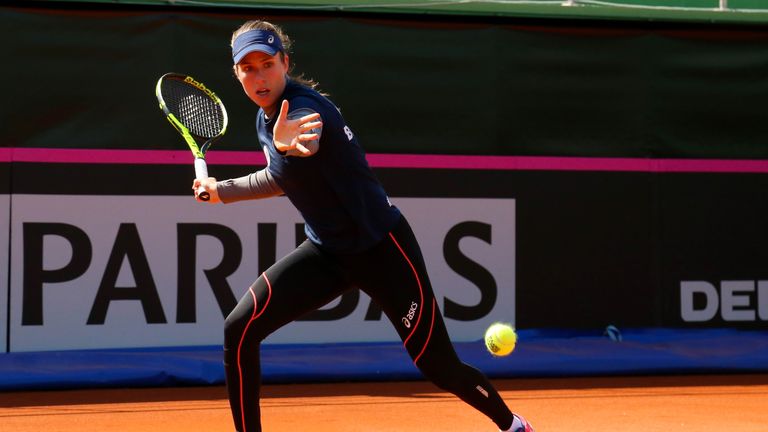 "It wasn't the first incident. We had the official dinner the night before, something similar happened."
She added: "Clearly his behaviour over the weekend and leading up to it was inappropriate. "In hindsight maybe he shouldn't have been put in that position."
Nastase was expelled from the World Group II play-off on Saturday after being accused of swearing at officials, Keothavong and world No 7 Johanna Konta.
The Romania Fed Cup captain was heard using foul language towards the pair after the British team complained about calls from the crowd during points, which led to the tie being temporarily suspended and left Konta in tears.
Sorana Cirstea was angry that Konta had been allowed to stop during their match on Saturday after Nastase's foul-mouthed tirade and accused her of gamesmanship, saying Romanians are "tougher than British people"
But Keothavong has defended Konta and hit back at Cirstea's remarks.
"I don't think her opponent really understood what was going on, maybe there was a lack of communication to her to explain the situation," she added.
"That's a really unfair comment, we have a top-10 player in Johanna Konta, who won a WTA event in Miami, the biggest tournament you can win outside a grand slam.
"I don't think those comments were justified."
Meanwhile, Nastase has refused to say sorry and insisted he does not care what punishment he is given.
"I don't regret it and they can send me to prison if they want - I don't care," he told the Daily Mirror.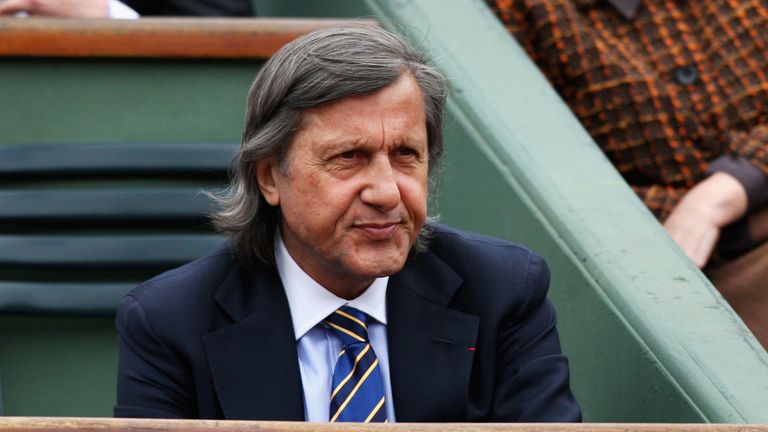 "I was just trying to promote the interest of my girl. The English player just stormed off without even asking permission to leave the court and I admit that's when I called her a b****.
"She kept trying to keep the crowd quiet - but it's not an opera it's a game.
"I don't need this bulls***. I'm 70 years old. I don't even get paid for being team captain.
"I don't give a s*** if they fine me or don't let me sit in the captain's chair."
Nastase has been provisionally suspended from all ITF events pending a full investigation.
Romania won the Fed Cup tie on Sunday after Simona Halep defeated Konta 6-1 6-3 and Irina-Camelia Begu edged out Heather Watson 6-4 7-5.
The defeat means Britain's wait to reach the elite level of the competition will continue into a 25th year.