Andy Murray is one of the best players in the world when fully fit, says Boris Becker
"How much time are you going to give yourself to come back to this level you had before? I hope he does"
By Raz Mirza & Nick Wright in Monaco
Last Updated: 28/02/18 12:44pm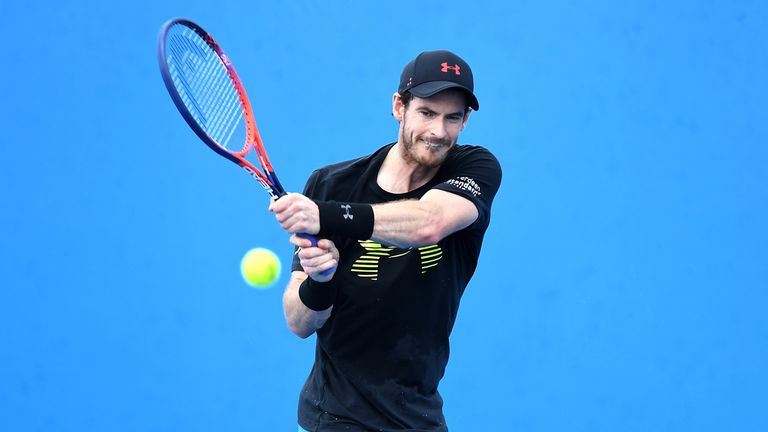 "Tennis is not the same without Andy Murray," says Boris Becker, who hopes the former world No 1 will return from hip surgery fully fit this summer.
Murray has not played a competitive match since hobbling out of last year's Wimbledon quarter-final loss to Sam Querrey and the Scot remains sidelined after undergoing surgery on his troublesome hip in Australia last month.
The three-time Grand Slam champion has said he hopes to be playing again in the summer and tennis great Becker believes he has made a wise decision to mark the grass-court season as his comeback as it will be easier on his hip.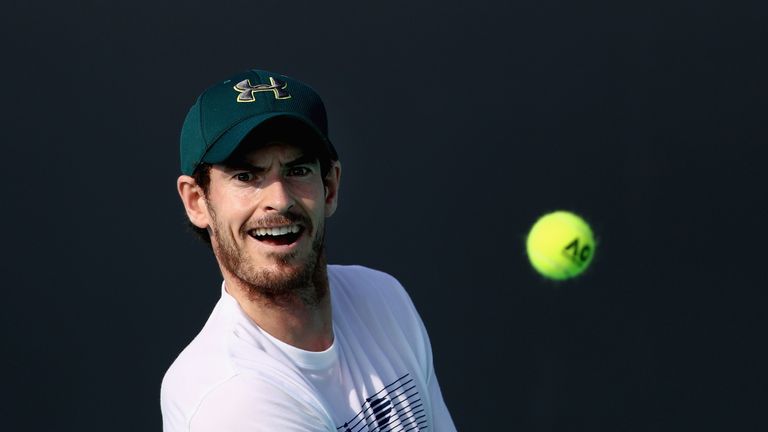 Once he's fully fit, he's one of the best players in the world.
Boris Becker on Andy Murray
"Tennis needs him. Tennis is not the same without Andy Murray," said Becker, who was speaking to media in Monaco ahead of the Laureus World Sports Awards.
"He got this problem and he stopped when he was the No 1 player in the world. It's the last thing you want to happen. It's a serious injury - I'm not his doctor, I can't give you details of what the surgery was or how many surgeries he had - but what I hear is he is contemplating coming back on the grass because obviously it's a little easier for the hip.
"I think you wouldn't come back if you wouldn't have the chance to come back fully fit. Once he's fully fit, he's one of the best players in the world. Then it's a question of time. How much time are you going to give yourself to come back to this level you had before? I hope he does."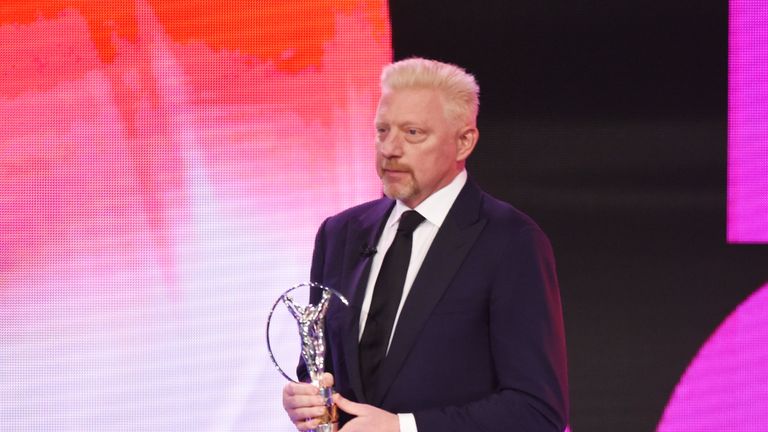 By the time Murray makes his return to the game he would have turned 31, exactly the age Becker was when he called time on his career, and questions will be raised about possible retirement if he breaks down again.
Six-time Grand Slam winner Becker admits it's only natural to contemplate quitting due to the intense "physical demands" of today's game.
"It's the most difficult decision for an athlete. We all come to that moment of having to face the man in the mirror and saying 'we're too old'. It's not because 31 is old but it's because of the wear and tear and the physical demands that you've asked from your body," said Becker.
"[Bjorn] Borg thought he was too old at 25. It's the most difficult decision you have to ask yourself because it's not normal to be called old at 31, 32. You're still starting your life as a man. But as an athlete, you are not a spring chicken any more. It's difficult.
"You have to be with your loved ones and you have to be honest with each other. You have to say "is it worth? what is the price I have to pay? What does it mean for later life? How much do I risk a healthy lifestyle with my kids?". All these questions have to go through your mind then you come up with the right decision."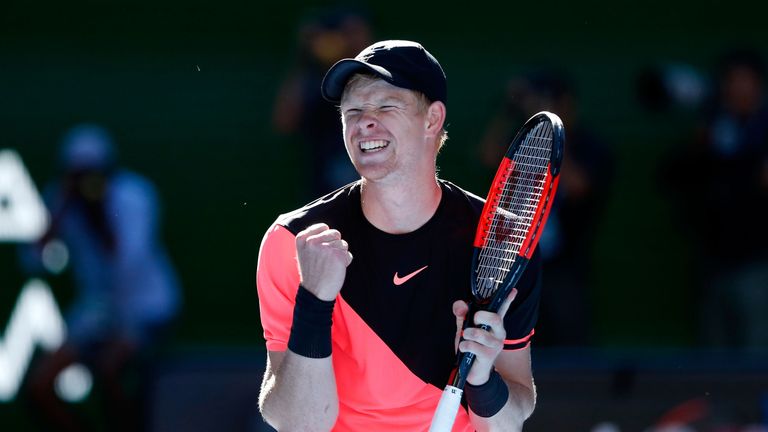 Kyle Edmund is set to take over from Murray as the British men's No 1 when the next set of rankings are published on Monday and the German believes the 23-year-old, who reached the Australian Open semi-finals, is only going to get better.
"Kyle is a very dedicated young man. He loves tennis, loves to compete and I was very happy for him and his exploits in Australia. It was time. He's still a young player and ultimately if Kyle plays and Andy doesn't play he should be ahead of him in the rankings. He's getting better," three-time Wimbledon champion, Becker said.
"He used to be one-dimensional, really just a forehand, but he has improved the serve and the backhand. And I think he improved his on-court attitude with his Swedish coach [Fredrik Rosengren]. I think the package is good right now and there's no reason he shouldn't be climbing more."
Laureus ambassador Boris Becker was speaking ahead of the Laureus 2018 World Sports Awards, which both celebrate sporting excellence and harness the power to sport to promote change.
You can watch the Tie Break Tens tournament live from Madison Square Gardens in New York on Sky Sports Main Event and Sky Sports Mix from midnight on Monday, and don't forget you can watch repeats on Sky Sports Action from midday on Tuesday and 7pm on Sky Sports Action & Sky Sports Mix.
Keep up to date with the latest on www.skysports.com/tennis with news, previews, live blogs, reports and expert analysis. On the move? Head to our app for mobile devices and iPad, or follow our Twitter account @SkySportsTennis to join in the conversation.