Juan Martin del Potro waiting on groin injury ahead of French Open
By Reuters
Last Updated: 23/05/18 4:12pm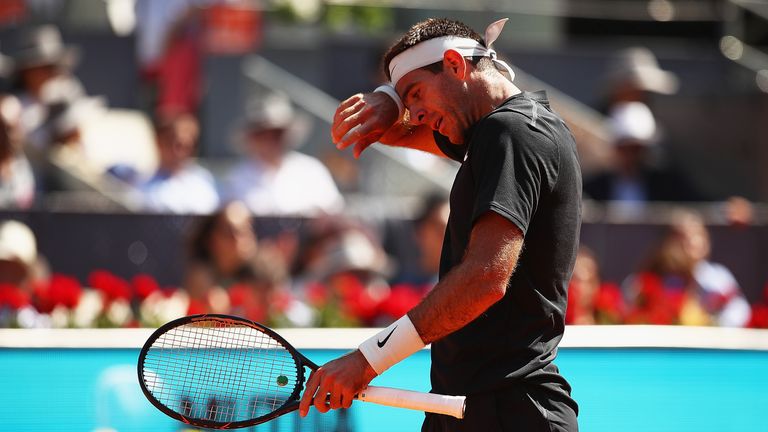 Juan Martin del Potro is waiting anxiously to see if a groin strain will force him out of the French Open, with the Argentine hoping the injury does not derail what has been one of his best starts to a season in years.
Del Potro, whose early season form has lifted him to No 6 in the world, retired during his third round match at last week's Italian Open after picking up the injury.
The setback, just days before the start of the French Open, was particularly upsetting as Del Potro had spent the early part of the year developing a new routine to help him overcome the injuries that have beset his career.
With the support the team of specialists who travel with him on the road, Del Potro reached three finals in 2018, winning two of them. The back-to-back victories in Acapulco and California included a win over Wimbledon and Australian Open champion Roger Federer in Indian Wells.
The expanded team "has not only made a difference to my tennis but also in helping rid me of non-tennis problems so I can focus on getting out on the court and winning," the 29-year-old told reporters in Buenos Aires earlier this month.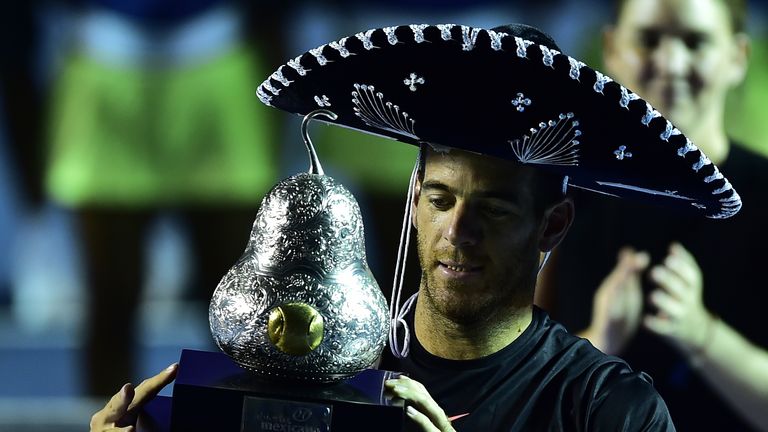 The new approach also lifted him to his highest ranking since 2010.
Del Potro knew he needed to make big changes if he wanted to return to the kind of form that earned him the US Open trophy in 2009 - his only major so far.
He invited specialists to watch his training and advise him on what changes he needed to make. That led him to focus on stretching and also to come up with a training regime that would help him to relax and improve the back pain he suffers.
He also appears to have overcome a succession of wrist problems that led to three surgeries in 2014-15.
His 2018 form proved he was reaping the benefits of the new regime, while off the court the psychologist helped him to "resolve questions I didn't know how to handle," he said.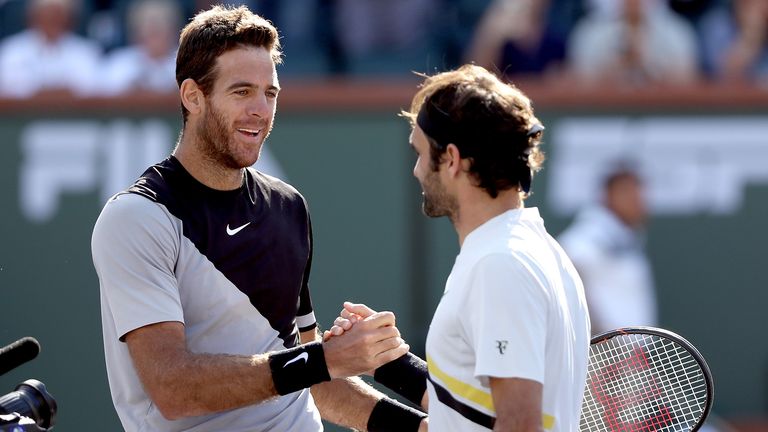 One member of his team said Del Potro was giving too much respect to fellow players, particularly his friend Federer, and they gave him tips to become more aggressive on court.
The new-found belief helped him to edge out the Swiss in a tight third-set tiebreak in the Indian Wells final and he now believes he can at long last win a second grand slam title.
"What he is doing is impressive," said retired Argentine player Jose Luis Clerc.
"He has changed his game and is playing better than ever. He can easily become number one in the world."