Scholar and tennis star Emily Appleton on work experience at Sky
By Mark Ashenden
Last Updated: 19/11/18 3:32pm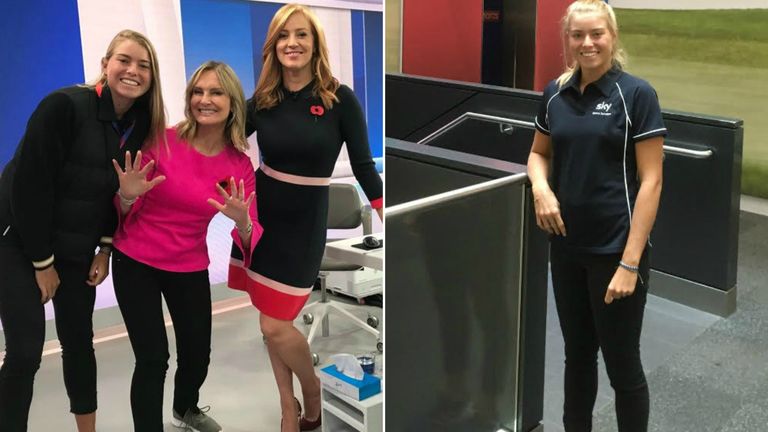 Getting up at 4 isn't everybody's cup of tea, but a teenager used to strange hours playing tennis around the globe could handle it.
Emily Appleton has just completed a week's work experience at Sky as part of her personal development off the court as a Sky Sports Scholar.
An early alarm call to help on the Sky News Sunrise show was just part of the deal, and she loved learning some new skills....
---
My work experience with Sky was amazing. I started out in Sky Sports News and it was so interesting to learn about this area and see how complex it is.
I didn't realise there are so many different departments! I worked with the planning team and it was great to see their preparations for what will be broadcast.
It was also interesting being in the meetings for planning and production. Apparently sometimes it can take a long time debating this but the day I was there it all ran smoothly!
I was also introduced to the archives team who are responsible for digging out old footage. It was incredible to see how quickly this was done. Next was the gallery where the final pieces of the show are put together. There is a chief who watches on as SSN is airing and helps to improve the output.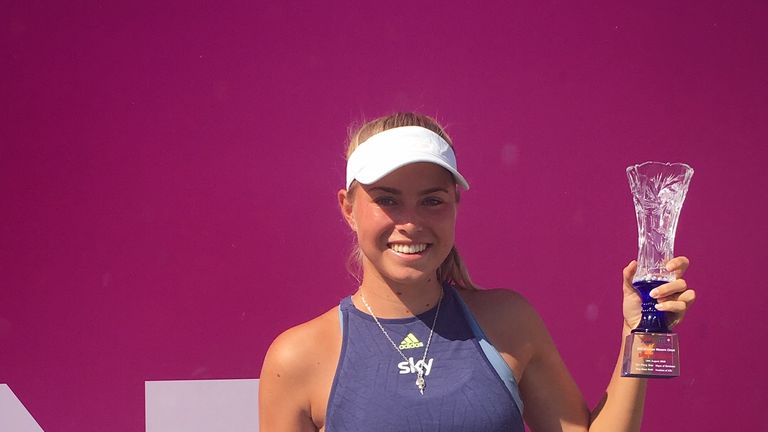 I was amazed at just how much goes into SSN which you can watch so easily at home and seeing how many cogs go into creating the final piece and if anything ever goes wrong or breaking news comes in everyone has to be flexible and not panic!
My second day was shadowing the Sportswomen team. It's aired every Tuesday morning followed by a Facebook Live show. There was so much preparation involved and it sounded so stressful.
The producer Anna told me that as soon as the Tuesday show finishes she begins working on the following week's show. It was amazing to see how much went into making the show a success and a success it was!
I was also involved in briefing the guests about the content of the show and I was able to listen in and be part of the conversation. It was really nice to be included and hear their views and I was able to add in a few of my own too.
It was so great to be able to watch the show up close and I could really relate to what the topics they were discussing which was sponsorship in women's sport.
Watching Sportswomen inspired me to want to be on the show myself one day hopefully raising the profile of women's sport and act as a role model for others.
My third day saw me learning about Sky Sports graphics and I also helped the planning team prepare for the ATP tennis matches. I focused on Kyle Edmund and his opponent and their head to head record. I loved helping out with this and knowing what I was entering into the diary would be used and said on air only a few hours later.
I then had a big task! I had to think of a tennis story which could provide new interest and be a little outside the box!
I researched the great success of siblings in tennis like Andy and Jamie Murray and Venus and Serena Williams. There are so many examples and it became clear that tennis seems to be a sport where siblings come out in full force. I created a small piece so maybe one day it will be used on Sky Sports!
And so on to my last day and it was very early starta at 4am! It was early for me but I was really excited to get going because I was working as a 'runner' on the Sky News Sunrise morning show. My mentor Jacquie Beltrao works on this show and I was eager to watch her in action.
First on the agenda was sorting out the photocopies of newspaper articles for the paper reviewers. It was crucial to ensure each page was in the right order because otherwise there could be a lot of confusion when they are on air!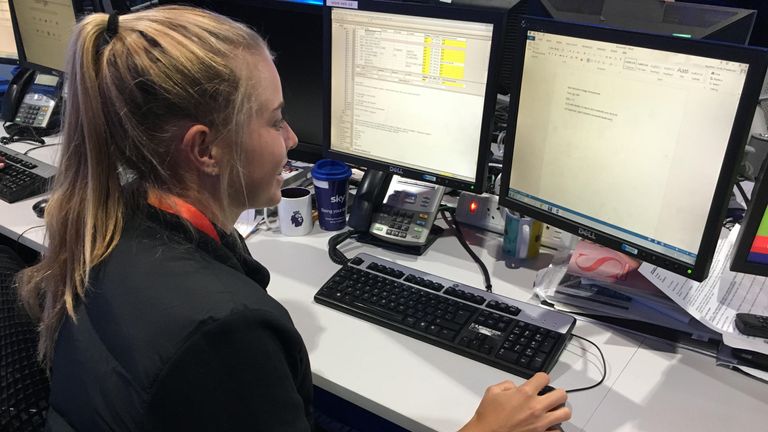 Me and another runner had to make the guests feel welcome. I met Jacquie and watched her live which was really cool along with the other presenters and also the weather forecast. It was nice to be able to watch this in person rather than watching it on TV like usual.
That morning really opened my eyes to another part of Sky and what's available in this massive company. It made me think about what I may want to do after my tennis career and I definitely like the idea of getting in front of the camera - although I might have to learn how to read the autocue!
To wrap up my work experience, I went to the Sky Academy to help school kids. It's a place where they dress up be news presenters for the day and it is all filmed like it's the real Sky News. It was so lovely seeing them have so much fun and I was able to answer questions on my tennis career. I hope I was able to inspire them!
I had an absolute blast doing my Sky work experience. It also really opened my eyes to how many different types of jobs are available in Sky.
I was made to feel so welcome and really felt at home. It's so nice to be part of such a lovely family who are supporting me and my career. Thank you Sky!