Stan Wawrinka thankful to Magnus Norman for French Open final victory
Last Updated: 09/06/15 10:35pm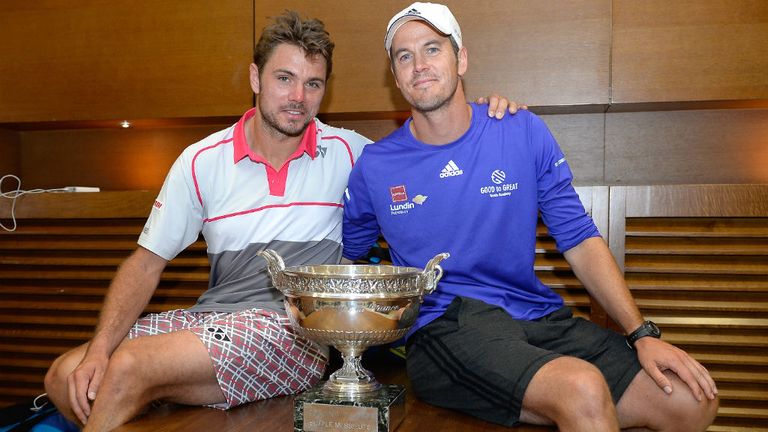 Stan Wawrinka has revealed how he was a bag of nerves before his French Open victory over Novak Djokovic and needed a pep talk from coach Magnus Norman to believe he could win.
Wawrinka defied the odds to beat Djokovic in four sets at Roland Garros and claim a second Grand Slam success to add to the Australian Open and Davis Cup he won last year.
Djokovic was hot favourite to win a maiden title in Paris and complete a career grand slam but the world No 1 was stunned by a blistering Wawrinka display.
The Swiss had only beaten Djokovic once in 17 meetings when he took to the court, and the result could have been very different had he not overcome a bout of stage fright moments before the match began.
"We had a good talk with Magnus before the final," Wawrinka said.
"I was feeling really relaxed on Saturday and Sunday morning until maybe 15 minutes before going on the court.
"Then I start to be really nervous and I started to tell myself, 'what the f*** is happening?'
"I had a good talk. Magnus is always confident in me. He always finds the good words to make me believe in myself and to go on the courts knowing and believing that I can beat the No 1 player in a Grand Slam final."
Change of approach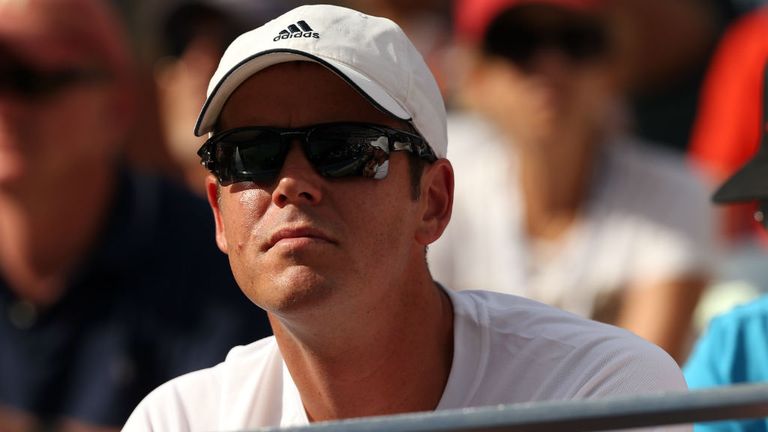 Norman has pedigree in coaching players to success in Paris, having previously led Robin Soderling to the French Open final in 2009 and 2010, while also helping him become the first player in 31 matches to beat Rafael Nadal at Roland Garros.
A partnership with Wawrinka began in 2013, and after 36 major tournaments without a semi-final the Swiss now has as many Grand Slam trophies as Andy Murray.
"For the past two years I have changed my approach," Wawrinka said. "When I go deep in the tournament I rarely put in a bad performance.
"It's a final, and when it's a final I feel confident. I feel confident in my game.
"In the first rounds I know that I can get some confidence.
"Last year at Wimbledon I lost in quarter-finals against Roger, I know I can lose but when I reach the quarter-finals or the semi-finals, most of the time I put in a good performance because I have some confidence building up when I step out on court.
"So, in fact, I'm ready to beat the best players in the world."
Progress seemed to have slowed earlier this year when Wawrinka was struggling for form, distracted by personal issues including the separation from his wife in April.
Early-round defeats to Sergiy Stakhovsky in Marseille, Robin Haase at Indian Wells, Adrian Mannarino in Miami and Grigor Dimitrov in both Monte Carlo and then Madrid certainly did not hint at a player ready to win a major.
I had a good talk. Magnus is always confident in me. He always finds the good words to make me believe in myself and to go on the courts knowing and believing that I can beat the number one player in a Grand Slam final.
Stan Wawrinka on Magnus Norman
Team Wawrinka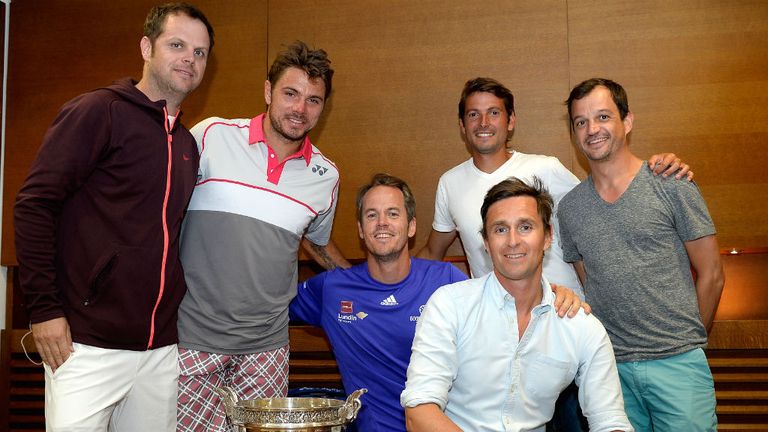 Wawrinka, however, found peace on and off the court, something for which he is grateful to both Norman and his fitness coach Pierre Paganini, a former footballer and athlete, who has also worked with Roger Federer in the past.
"As I say many times arriving here since after Monte Carlo, we have a good block of preparation with my fitness trainer and also with Magnus," Wawrinka said.
"We had also a long talk after the tournament. I don't know what's the click, it's just my career with some big ups and big downs sometimes.
"But I'm happy and I'm quite proud the way I react after two months really bad, really tough in my career.
"There were some bad results and not playing my best game but I try to put all the chance in my side, practising really hard."
Wawrinka added: "Pierre Paganini was at the final. I have been working with him for quite a number of years.
"I can tell you that Pierre Paganini plays a key role in my career. He's instrumental in the good results all along my career.
"He's a very discreet person. He's a fitness coach who is a very smart, very good person. I owe him a lot.
"He helped me build my physical condition and my mental approach."
We analyse what makes Swedish coaches special following Wawrinka's success alongside Magnus Norman in our feature - Swede taste of success,