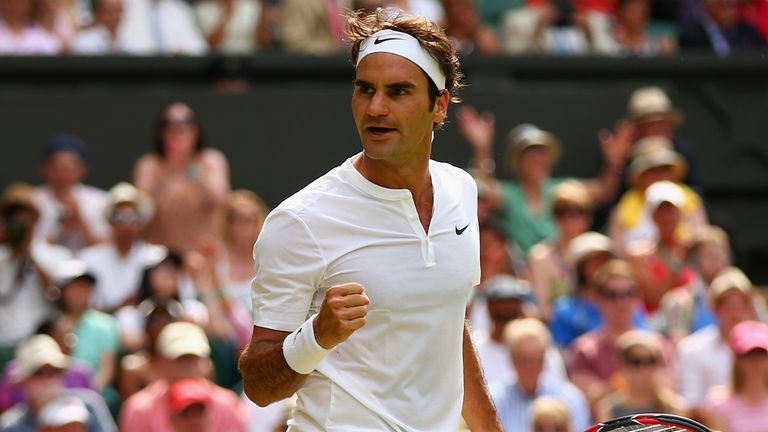 Roger Federer has joined Bethanie Mattek-Sands in criticising the Wimbledon dress code, while Caroline Wozniacki has urged fashion creativity.
It's all been kicking off at Wimbledon this week. Perhaps the heat has got to the players, but the usual ice cool Federer, hunting an eighth title, has jumped onto the bandwagon and revealed his unhappiness with the strict rules at SW19.
Female stars Wozniacki and Mattek-Sands also appear to be at loggerheads concerning the tournament's dress code.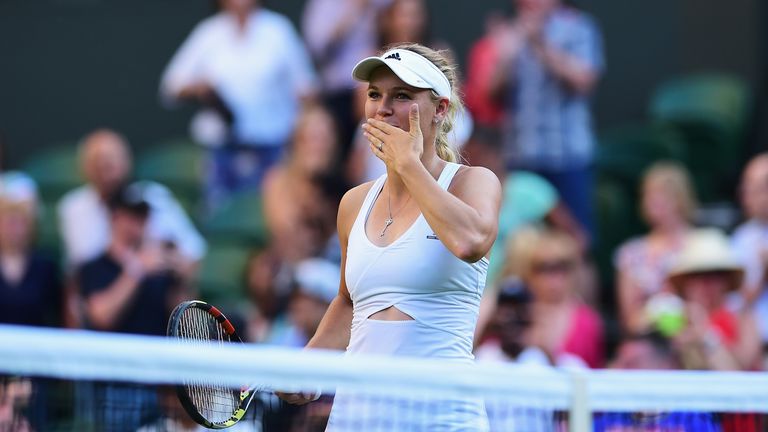 After easing into the third round on Thursday, the Swiss second seed said: "I love Wimbledon but they've gone too far now. The rules have become ridiculously strict. I would be in favour of loosening it up a little bit. But it is what it is.
"It's all white, we're all for it. We get that. I just find it quite extreme to what extent it's gotten to white. We're talking white like it was in the 1950s. If you look at the pictures then, it was all white.
"The thing is, when I was watching on TV, I still have the pictures in my mind where (Stefan) Edberg and (Boris) Becker and all those guys, they had more colour. There were iconic T‑shirts, iconic moments, I thought."
Perhaps he's still grumpy after being banned from wearing trainers with an orange sole in 2013.
The Wimbledon rules state: "Competitors must be dressed in suitable tennis attire that is almost entirely white and this applies from the point at which the player enters the court surround.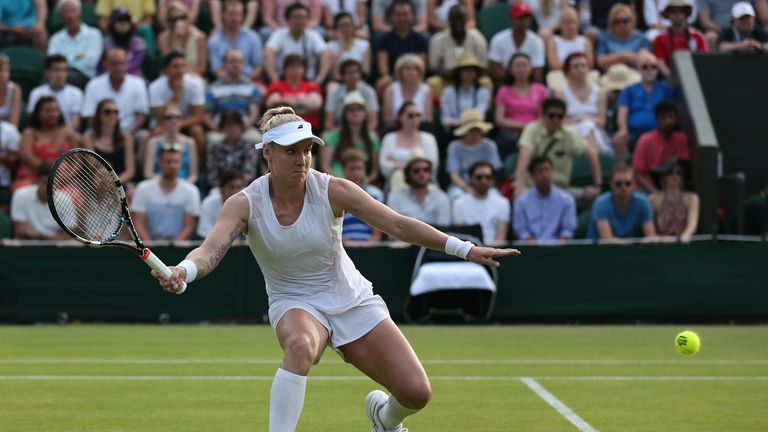 "Any undergarments that either are or can be visible during play (including due to perspiration) must also be completely white."
Mattek-Sands, a dedicated follower of unorthodox fashion whose outfits can make Lady Gaga look conservative, also laid into the Wimbledon organisers this week accusing them of "picking at people" for allowing the smallest hint of colour on their garments.
The 30-year-old American was a shock second-round winner against seventh seed Ana Ivanovic on Wednesday and has since joked she feared whites that had been washed too often would be considered "illegal".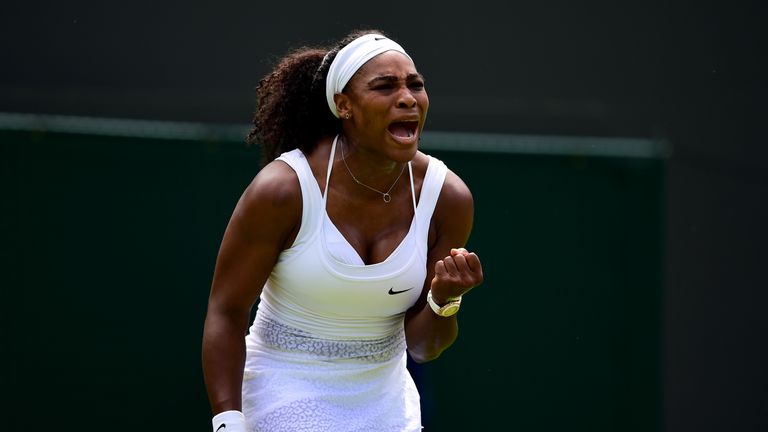 Mattek-Sands, who once appeared on Centre Court wearing a coat made of tennis balls and has also taken to a court with warpaint beneath her eyes, moaned: "I didn't even get married in white!
"I think it's gotten a little excessive. It was funny, because I was actually Googling some players like when John McEnroe played, Arthur Ashe, they had colour everywhere."
But Wozniacki, whose Wimbledon dress features netting and partly exposes her midriff, has stuck up for the All England Club and suggested players should shake up their wardrobe.
"It's Wimbledon, so you go by the rules. If they say it's all white, it's all white," said the Danish fifth seed.
"You have to accept that and try and be creative anyways. We've tried to do that with my dress. I think every tennis player enjoys to play with a tiny little bit of colour.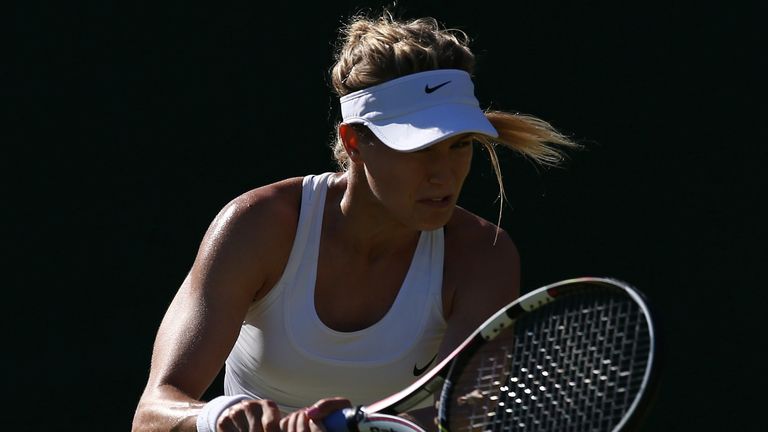 At the end of the day, we do that every other week of the year. It's fun to try to be creative even though you have to wear white. It's a fun challenge. I like challenges."
Last year's finalist Eugenie Bouchard escaped a slap on the wrist earlier this week concerning the underwear she was wearing during her first round loss to China's Ying-Ying Duan.
The Canadian appeared to have her black bra showing through her white top, only for chair umpire Louise Engzell to give it the all-clear after an inspection and concluding the world No 12 had not broken any rules.
Let's all look forward to a Wimbledon final between Wozniacki and Mattek-Sands. How much creativity would Centre Court be witnessing for that sizzling 'all-white' showdown?