Five-time champion Roger Federer will face his fellow countryman Stan Wawrinka in the semi-finals of the US Open after both players enjoyed straight sets victories in New York.
While Federer eased past Richard Gasquet for the loss of just seven games, his Swiss compatriot Wawrinka conceded just one more game in disposing of Kevin Anderson - the man who ended Andy Murray's challenge earlier in the week.
Federer, winner at Flushing Meadows for five straight years from 2004, needed just 89 minutes to beat the No 12 seeded Frenchman 6-3 6-3 6-1.
The world No 2 served 16 aces during the match at Arthur Ashe Stadium and did not have to face a single break point in this one-sided contest.
The 34-year-old won 87% of points on first serve and clinched victory by reeling off eight of the final nine games.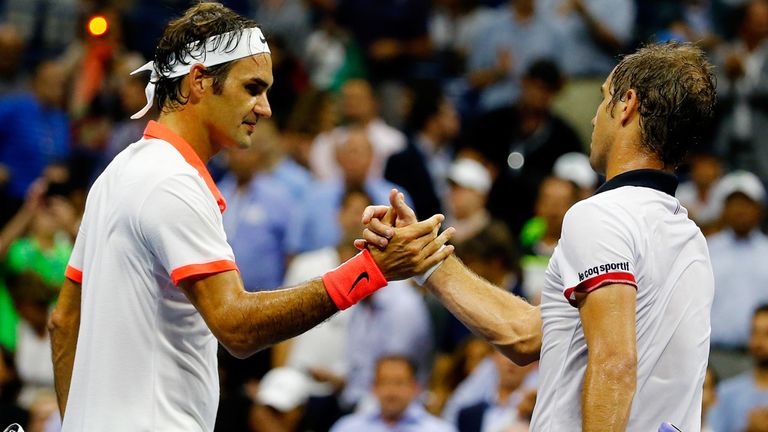 And Federer believes his volleying is better than at any time during his career and admits that getting a good night's sleep has improved his performance.
He said: "I have been able to take the ball earlier, and I think I'm volleying better than I have the last 10 years
"Since a few years now, or many years, I have tried to look at the big picture to hopefully still be playing at a high level at this age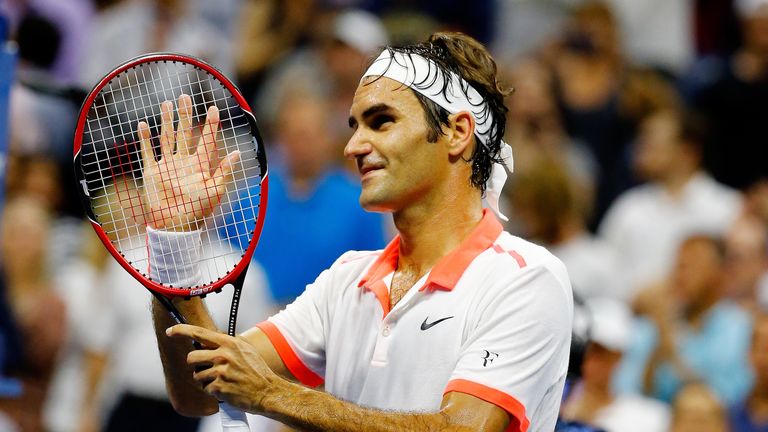 "I guess I'm more professional these days. When I was coming up on tour I would bounce up and down for two minutes and then just walk out to the practice and do almost the same for the match.
"These days I take more time, put in more of the core exercises, do more stretching. Sometimes I just can't wait to get off the table again, honestly. It's nice not to be on there all the time.
"Sleeping has also become quite important. I make sure I sleep enough, as well.
"I believe it's really the sleep that gives you energy again down the road. That's why the next two days are very important for me in terms of sleeping."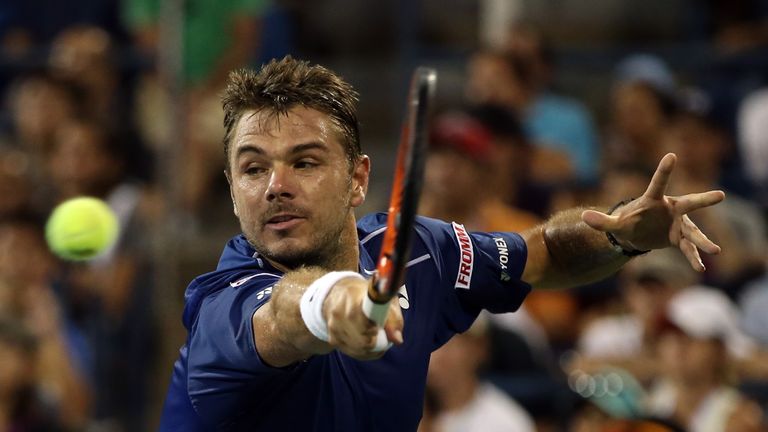 Federer will now face the man who ended his run at the French Open earlier this year, after Wawrinka eased past South African Anderson 6-4 6-4 6-0 on Louis Armstrong Stadium.
The No 5 seeded Wawrinka, who went on to lift the title in Roland Garros in June, contained the power serving of his opponent who mixed 12 aces with nine double faults.
The 30-year-old Wawrinka was on court for 110 minutes, breaking serve once in each of the opening two sets before racing through the final nine games of the match.
Anderson, seeded 15, could win just three points during the closing five games and the victor was satisfied with his display: "For sure it was the best match of the tournament for me.
"I was really happy the way I played. I was focused on doing what I wanted in the match.
"I was trying to be really aggressive on the return and make him play a mix or some slice, some aggressive play from the baseline."
Watch the US Open come to a conclusion on Sky Sports all this week. Not a Sky subscriber? Then watch through online streaming service NOW TV.
By purchasing a Sky Sports Day Pass for £6.99 or Sky Sports Week Pass for £10.99, you can enjoy access to all seven Sky Sports channels and watch on a TV with a NOW TV Box or on a range of devices.