Andy and Jamie Murray pay tribute to support after Davis Cup doubles win
Last Updated: 20/09/15 5:07pm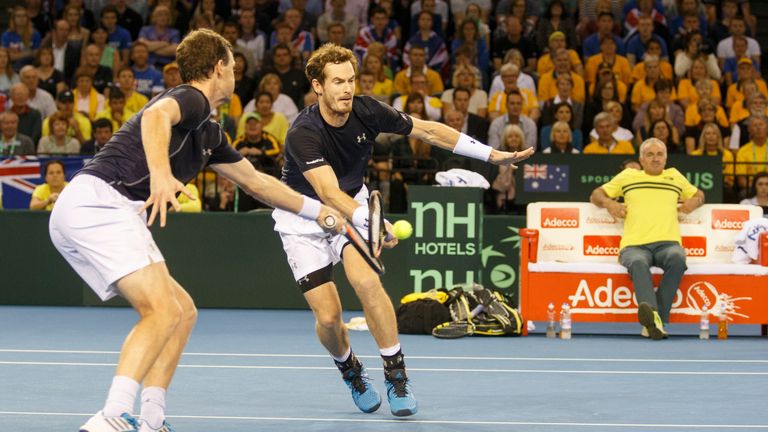 Andy and Jamie Murray paid tribute to the crowd in Glasgow after a tense doubles win over Australia in their Davis Cup semi-final.
Murray and his elder brother Jamie beat Lleyton Hewitt and Sam Groth in a gruelling 4-6 6-3 6-4 6-7 (6-8) 6-4 battle,   breaking in the crucial last game to end the match in their favour.
Andy Murray can now clinch a final against Belgium or Argentina in Sunday's first singles match - he is due to face world No 23 Bernard Tomic but Hewitt could be afforded another chance to prolong his Davis Cup career.
Whoever his opponent, Murray can expect a fiercely partisan Scottish crowd behind him, with brother Jamie waxing lyrical about the support after Saturday's match.
"They kept fighting and we had to win in five and thankfully we did. We kept fighting hard and didn't panic," he said.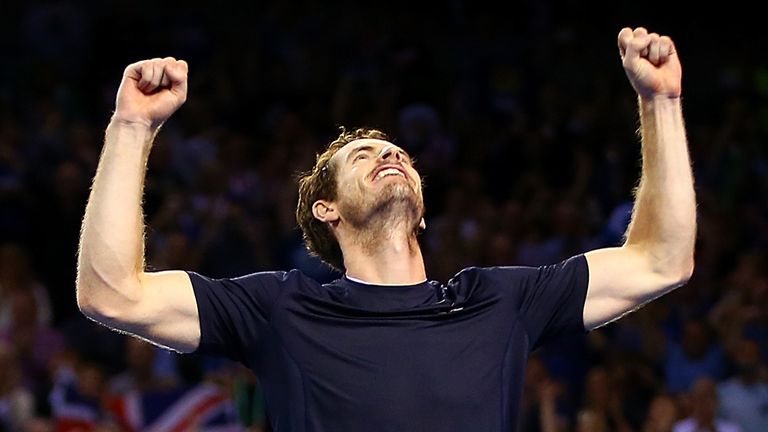 We kept creating chances, we stuck together like brothers should and managed to come up with enough good returns.
Andy Murray
"It's so noisy in there, it's hot, it's draining with all the emotions from the first point to the last. I'm just really glad we could get through it.
"It was brilliant. For us to come back and play in Scotland is always a lot of fun. Obviously there was a lot at stake for the team, doubles is always such an important rubber in Davis Cup."
Andy Murray spent more than four hours on court on Saturday but he is sure he can be ready, both emotionally and physically, for his third outing on Sunday, and he was also quick to pay credit to family members cheering him on.
"It was an incredible match, to come back from losing that fourth set. They kept in it but we stuck together - like brothers should - and just managed to find enough good returns at the end to come through," he said.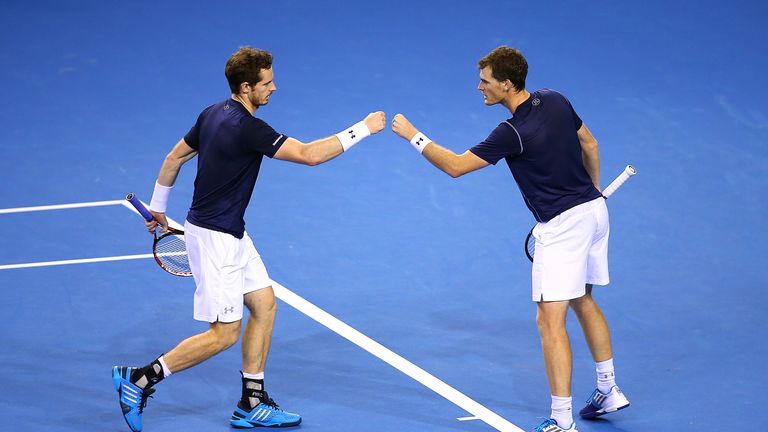 "Our whole family was there. Our dad was there as well. It's not just our mum who goes through this a lot of the time, it's our whole family. They always stick by us, they're always there to support us. They obviously desperately want us to win but the nicest thing about family is it doesn't affect how they view you whether you win or lose a tennis match.
"Physically it's tough but also emotionally matches like that are draining. I don't think enough is made of that. They are very, very tough, matches like that, a lot of ups and downs and chances for both teams.
"Doubles matches are not as physically demanding as you are covering less of the court but there are certain movements I'm not used to making, so after doubles matches sometimes my body gets a little bit stiffer in certain places.
"But I had a quick match on Friday and it's more of the emotional toll for me in a match like that."