Tennis Expert & Columnist
Andy Murray is 'building momentum' at the French Open, believes Barry Cowan
"I don't want to tempt fate, but I can only see one winner"
Last Updated: 07/06/17 6:58am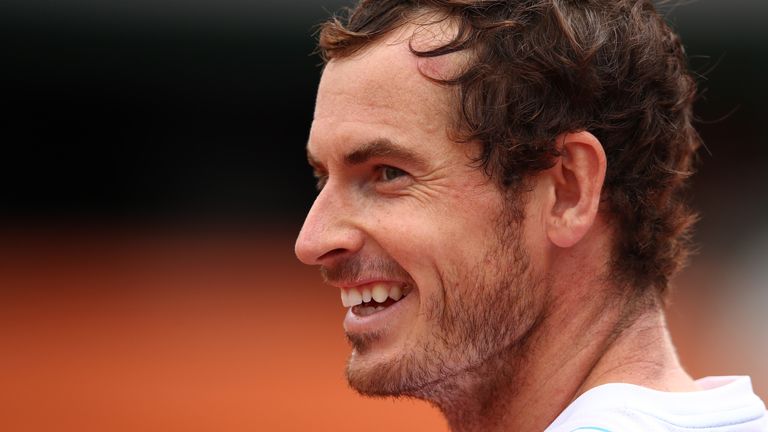 Andy Murray has "turned the screw" after being "mentally up and down" in the early stages of the French Open, but he is now on a mission in the second week, says Sky Sports tennis analyst Barry Cowan.
Murray has played himself into form on the red dirt having arrived in Paris lacking confidence, but early wins over Andrey Kuznetsov and Martin Klizan helped him build momentum before producing an outstanding straight-set win over Juan Martin del Potro.
He continued where he left off against Karen Khachanov in the fourth round to reach a seventh French Open quarter-final.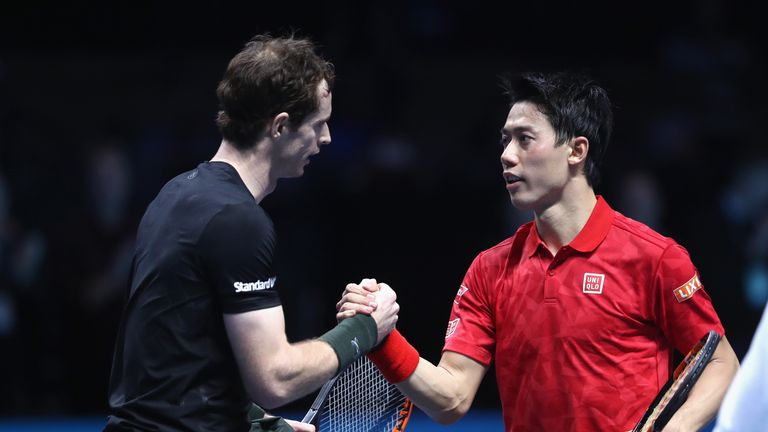 But now eighth seed Kei Nishikori will try to repeat his US Open success against the Scot when he faces the world No 1 on Wednesday, although Cowan is confident the Murray juggernaut will roll on.
"I don't want to tempt fate, but I can only see one winner," said Cowan. "I see Murray as a player who is building momentum, he's getting better and has been incredibly impressive in his last two matches.
"I felt the Del Potro match would ultimately tell us about the rest of the season. He needed to play at his best and he most certainly did.
I don't see enough in Nishikori's game to be able to beat Murray. I would be absolutely shocked if he lost that match
Barry Cowan
"In Nishikori, I see a player who has done really get to get to the quarter-finals, but he's struggling to find his form. I don't see him as 100 per cent fit and when you're going in with those question marks hanging over his head, I think that mentally, I don't see how he can win that match.
"If Murray plays the way he has been doing over the past two matches then I see Murray winning in three sets, probably. And with Nishikori's lack of power on his serve, he's going to have to do a lot of running on the slower court at Roland Garros.
"It will be a very physical battle and he's going to have to hit a lot of balls which will expose the wrist and that has hampered him over the past couple of months, so everything is heavily weighted in Murray's corner."
Cowan feels there are clear indications of improvements in Murray's game which he says stems from winning matches, and now the 30-year-old has momentum on his side.
"The first two matches Andy played good tennis, but in patches, and he was mentally up and down. He's turned the screw since," said Cowan.
"He's a lot more focused and it comes with confidence when you start to feel you're timing the ball better. There's better length on his groundstrokes, which then means he's able to play a little further up the court, but I think he's been as aggressive as he needed to be.
"When Andy does have momentum it's pretty difficult to stop him and that's where you have to look at the strengths and weaknesses of his opponents. I don't see enough in Nishikori's game to be able to beat Murray. I would be absolutely shocked if he lost the match."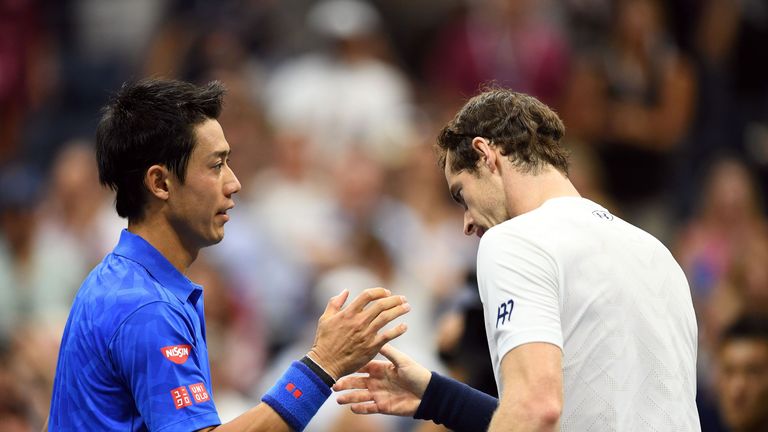 The No 1-seeded Murray, a three-time major champion, could be in line for a semi-final meeting with the winner of the match between Stan Wawrinka and Marin Cilic.
And Cowan admits Murray is not playing the kind of tennis that would trouble 2015 champion Wawrinka right now.
"I think Wawrinka is a level ahead, as I believe Rafa Nadal is a level ahead of everyone, but that doesn't mean Nadal is going to win it and Wawrinka is going to make the final - so many different variables can come into play.
"As things stand at the moment I see a Wawrinka-Nadal final. It's what I felt at the start. I didn't think that Andy would win it but that's not to say he can't. The way he's improving it's encouraging for the grass-court season and he's definitely over this blip."
For those on the move, we will have the French Open from Roland Garros covered via our website skysports.com/tennis, our app for mobile devices and iPad, or follow our Twitter account @SkySportsTennis to join in the conversation. Can Andy Murray win the French Open? Have your say...
Sky customers can now upgrade to Sky Sports for an unmissable summer of sport. Upgrade now!