Tennis Expert & Columnist
VOTE: Pick your favourite tennis shot of 2017 from our list
Top 10 shots on the ATP Tour. In chronological order...
Last Updated: 27/12/17 10:33pm
We've enlisted top talent Barry Cowan to help us pick 10 of the best shots on the ATP Tour in 2017. Watch the video at the top of the page and vote for your favourite at the end...
Andy Murray [March 2] - How to save match point...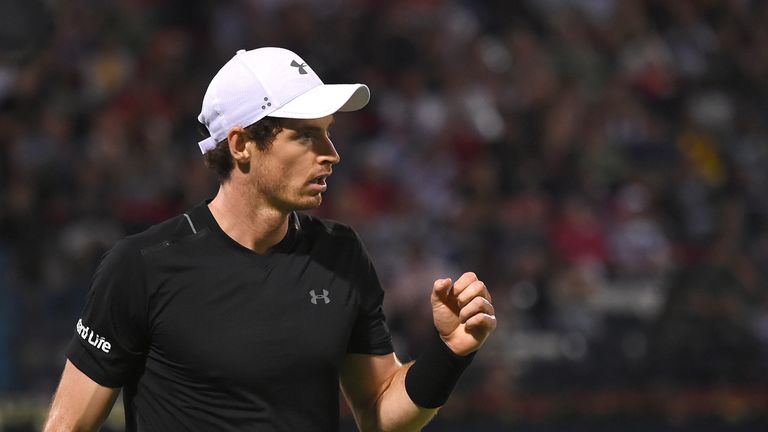 This was probably the best for me because of what was on the line. This was a sensational shot to hit after a long rally and match point down when physically you're hurting. To have the skill, feel and execution was astonishing.
Juan Martin del Potro [March 13] - Unfathomable brilliance with a hotdog lob
Good, but not right at the top for me. Del Potro is sort of all arms and legs at times, and it was set up for that. It was excellent for Del Potro because he likes a hotdog.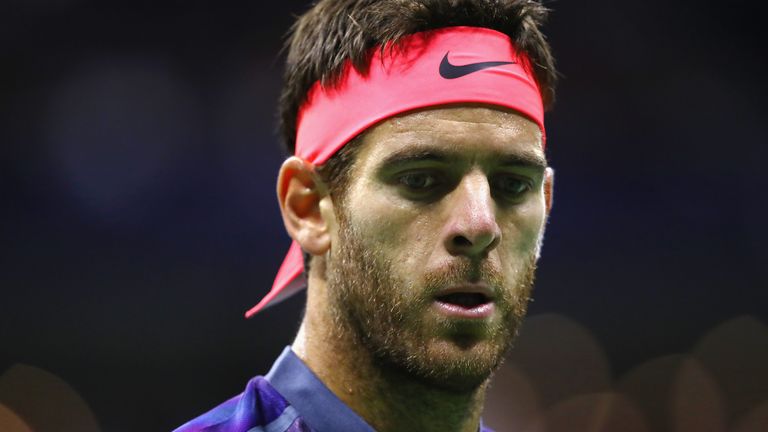 Roger Federer [March 30] - Ridiculous slice from the master
To the eye it doesn't look as good as the hotdogs, but I actually thought this was one of the great shots of the year. When it left his racket you thought it was going to be a deep slice, and his opponent Tomas Berdych thought it was going to be a deep slice. But to get as much control and height on that ball, and for it to drop like that. I mean, he totally foxes Berdych.
Nick Kyrgios [March 30] - Sensational tweener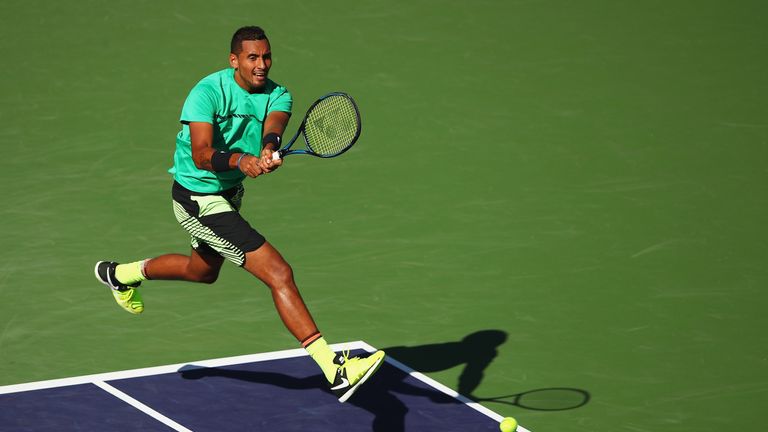 He's a player that loves the hotdog, but this is not any normal hotdog. He clearly wanted to play it and he always loves to play it but to get topspin on it was nothing short of outrageous. It was an amazing shot even by his standards.
Pablo Cuevas [May 12] - Flabbergasted by no-look winner
I commentated on this and his shot was a match-turner. It was the most ridiculous shot. We see a lot of hotdogs, but what he hit was extraordinary. The disguise as well, you couldn't actually know what was going to come.
Adrian Mannarino [May 16] - Insane drop shot
Extraordinary! It came out of nowhere and you didn't know it was coming. To get as much backspin as he did after a long rally was crazy. He had so much feel and ability.
Robin Haase [June 23] - Haase lights up Halle
Calm as you like! He goes inside out with the wrong side of the racket. That was from a long rally, but was outrageous. Absolutely no way I saw that coming.
Roger Federer [October 27] - Ludicrous half volley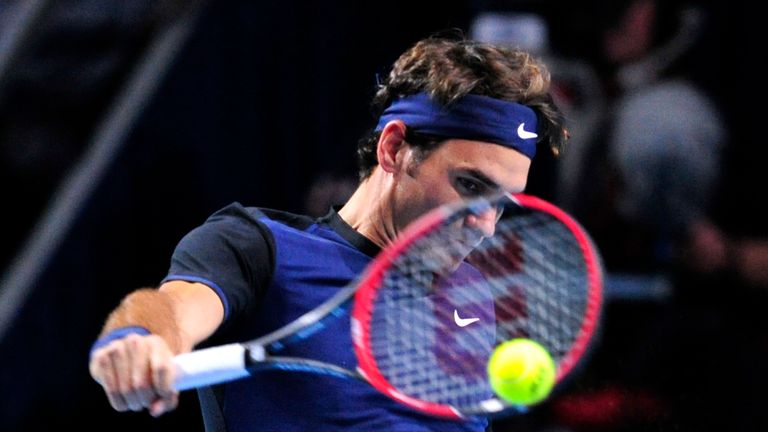 This was one of the two best shots of the year, along with Andy Murray because, again, it was the moment. When you factor in the score and what Basel has always meant to Federer, break point down and to produce a shot like that was pure instinct. It was his year because he was able to play that kind of tennis when everything was on the line.
Diego Schwartzman [November 1] - Crazy behind-the-back crosscourt winner
That was sheer class. He's a player that has really impressed me this year with his tennis and to do that on a pretty big point early on, but not the most important point of the match. It was more of an instinctive shot where he was able to improvise and adjust very quickly.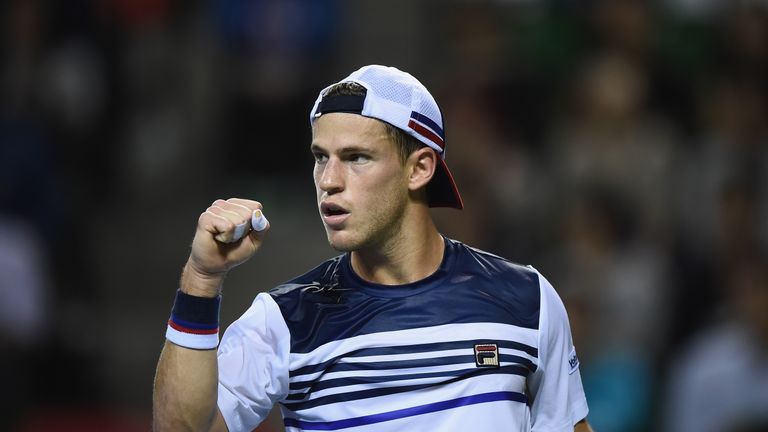 Grigor Dimitrov [November 20] - Defence into attack
I think this was the only shot that wasn't the finishing shot of the rally. This really showcased his talent, his strength, his movement. He turned defence into attack, which you have got to do against a player like David Goffin.
Pick your favourite shot in 2017 from the selection below...
We'll be back in 2018 with coverage from the Australian Open on www.skysports.com/tennis with news, previews, live blogs, reports and expert analysis.
On the move? Head to our app for mobile devices and iPad, or follow our Twitter account @SkySportsTennis to join in the conversation. Who will win the Australian Open? Have your say...