Wimbledon 2014: SW19 king Novak Djokovic to win at least three more Grand Slams
Barry Cowan says Andy Murray may need a shake-up of his team
By Barry Cowan
Last Updated: 09/07/14 11:14am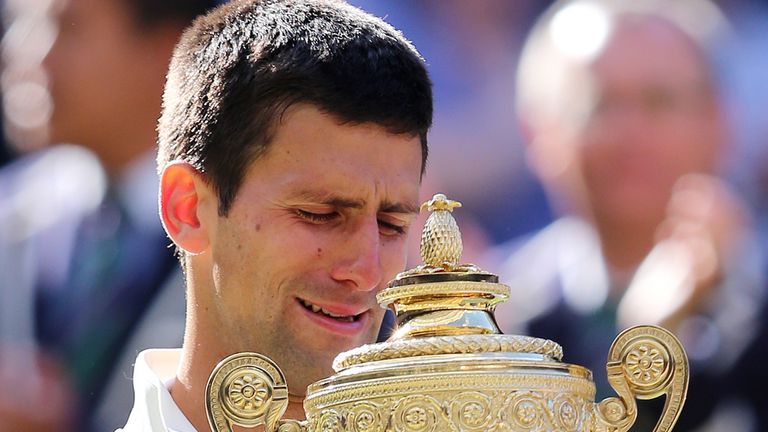 Novak Djokovic's win at Wimbledon, in a quite spellbinding final, was perhaps the most important of his career.
Djokovic has been the best player in the world for the past year so the fact he hadn't won a Grand Slam in that time and lost five of his previous six Major finals would have been praying on his mind.
The longer that goes on, the more it can ebb away at your self-belief and the more difficult it becomes to arrest the situation, but what has become patently clear in this era is that Novak, Rafa Nadal and Roger Federer are masters of fighting back in the face of adversity.
Now that Djokovic has another Wimbledon crown to his name and a seventh Slam in total, I think he will add a lot more big titles in the next few years because he will not be satisfied with what he has achieved so far.
Novak has always wanted to be loved and held in the same regard as the game's other greats so he will want a double-digit number of Slams, which will take him past the likes of John McEnroe, Ivan Lendl, Andre Agassi and Jimmy Connors.
Courageous
I certainly see that happening, too, because, at 27, he is still young.
He is also so flexible and dynamic and doesn't put as much strain on his body as someone like Nadal, while after ending his Grand Slam final troubles, I now expect Novak to be the serene, calm player of 2011 when he embarks on the US Open series.
If you add in how courageous he is as a player and a person, the future looks exciting.
There was a period in the third set where Novak didn't make an unforced error for something like half an hour.
Barry Cowan
Djokovic's exceptional display on Sunday was all the more impressive considering he had been up-and-down emotionally throughout Wimbledon, particularly against Radek Stepanek, Marin Cilic and Grigor Dimitrov.
I spoke about his 'mental baggage' before the final and in the first-set tiebreak versus Roger he doubted himself slightly, but then something happened and all the negativity in his mind just evaporated which led to him playing astoundingly.
I know Novak was pegged back in the fourth after having a championship point but there was a period in the third where he didn't make an unforced error for something like half an hour, which is amazing when you consider he wasn't just putting the ball in court, he was ripping it over the net.
It was a 10 out of 10 performance from Novak and I think we can say the same about Roger, whose part in an extraordinary match, which featured magnificent serving, great returning, and a real ebb and flow, cannot be forgotten.
I would say it was the best display he has produced in a Wimbledon final, so I think Roger has a lot to look forward to, including the US Open where he has a great shot of going deep – but there are things for Nadal and Andy Murray to ponder.
Wall
I expected more from Rafa at Wimbledon and was surprised how he was unable to find an extra gear.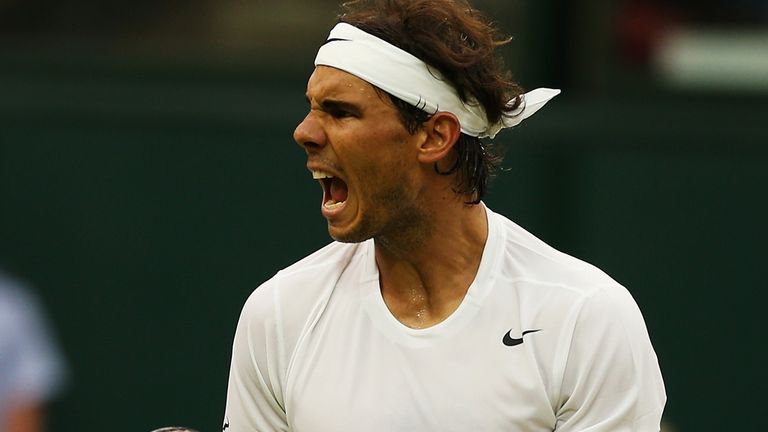 Every match over week one was the same, with him losing the first set and winning in four, but he hit the wall in week two and as good as Nick Kyrgios was, a man with 14 Grand Slam titles should not have lost to someone at that stage of his career.
Nadal will enjoy a good rest now, safe in the knowledge that next year's Wimbledon will be easier for him with the extra week's break between that event and the French, and it will be interesting to see how he fares in the US Open build-up tournaments, which will be vital for his confidence.
As for Andy, I think he needs to have a long, hard think about the make-up of his team but also be open and listen to his people's advice and knowledge as he strives to get back to playing top tennis.
He and his group have had a great run but a part of me feels he needs to freshen things up because there is an air of staleness and for lots of reasons - some out of his control - the last year has not gone how anyone would have planned.
Andy has not shown the level produced by Djokovic and Federer in the Wimbledon final, he has not beaten a top-10 player and in his biggest matches over the last 12 months he has been rattled.
So if something is not right in Murray's mind or backroom staff then he has to address it firmly.
I don't have any issue with Amelie Mauresmo being his coach – though I would say I was concerned how close to Wimbledon he started working with her, because a change at that point is always a lottery - but any decision he makes now has to be long term.
There is no point sticking with people like Amelie, Dani Vallverdu, physical conditioner Jez Green and strength and conditioning coach Matt Little until the end of the year and then parting ways.
Everyone involved needs to be prepared to commit for the next two or three years because Murray requires consistency to get back to where he wants to be.
Sky Sports will show live coverage of the US Open series, including the big showdown at Flushing Meadows in August and September. Click here for details.