Tennis Expert & Columnist
Andy Murray and Johanna Konta impressing in Australia, says Mark Petchey
Last Updated: 23/01/16 6:27am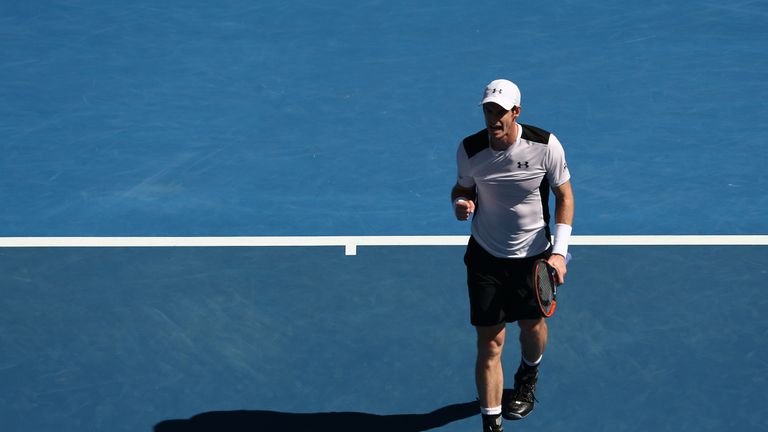 Andy Murray has made an 'extremely positive' start to his Australian Open campaign and is growing in stature with every match, says Sky Sports tennis expert Mark Petchey.
Murray made dealing with the world's fastest server look easy as he reached the third round with a 6-0 6-4 6-1 victory in just 91 minutes against the flummoxed Australian.
The world No 2 likes nothing more than fending off the heavy hitters and had too much craft for his hard-hitting opponent, using his full repertoire of clever passing shots and teasing lobs to disarm Groth.
And Murray's former coach Petchey believes the 28-year-old is looking very calm on court and seems like a man on a mission as he aims to end his Melbourne hoodoo.
"I think he obviously started well so that calms all the nerves for everybody as well," Petchey told Sky Sports. "That's an important part of it - especially when you have a couple of potentially dangerous players in Alexander Zverev and Sam Groth.
"From Andy's perspective you carry that psychological weapon over those two players and you want to utilise that as quickly as you can. Fair play to Andy, he's gone and done that against both opponents.
"He's looked sharp, he's looked calm and his game obviously fits perfectly into the way Groth played. I actually thought Groth probably came in a bit too much.
"I know he's not quite as good from the back of the court by any stretch, but at the same time he was a little predictable and if you're going to be predictable against Andy then he's going to pick you off every time.
"Groth has got a game that fits Andy like a hand in a glove so I think the opening two rounds were always going to be styles of game and reasons that he was always going to find a way to play his best tennis.
"Clearly he's had some great training coming into the Aussie Open with [coach] Amelie Mauresmo and as I say he looks a lot calmer right now in terms of how he is on the court.
"The signs are good but as the tournament progress you have to realise that your next opponent is also gaining in confidence with the matches they're getting under their belt at this level. He's certainly not going to underestimate any stepping stone until he get potentially to the semis."
Sousa next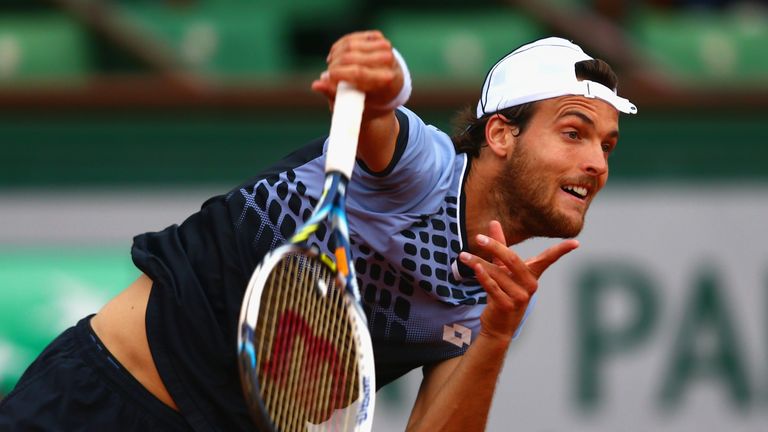 Murray, one of the smartest tacticians in the game, dismantled Groth's booming serve with a variety of precision lobs, ankle-high returns and unerring passing shots, aided by the Australian's volleying errors.
His victory helped set up a third round clash with Portugal's No 32-seeded Joao Sousa, who took him to four sets in the second round at last year's French Open, although the Scot remains unbeaten against him in six meetings.
"I don't think he's got enough in his game in terms of how he plays," said Petchey. "He is somebody who has really improved and gets the most out of his game in terms of the way that he plays, but there a definitely a few limitations that Andy will I'm sure exploit as the match goes on.
"It's one of those matches which is in Andy's hands in terms of the outcome of the match but Sousa's got enough self-belief in himself and enough competitiveness that he can make your life potentially a little tough."
Immovable object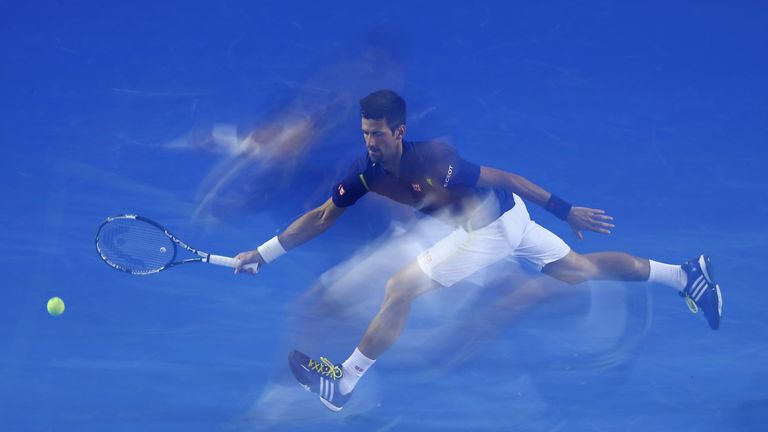 With four-time losing finalist Murray aiming to break his Melbourne duck, Petchey feels one man will be standing in his way once again.
"Obviously, if he does get through the opponents that he has to in the bottom half and Novak [Djokovic] does so in the top half, that has become a bit of an ultimate test for him in terms of just getting past Novak.
"Novak is the guy to beat for all the guys in the draw, not just for Andy, so a lot will depend on who makes the final in the bottom half and who makes it through in the top half. There are still a few mountains to climb before he can finally get his name on there but the initial signs so far in the opening week have been extremely positive."
Konta praise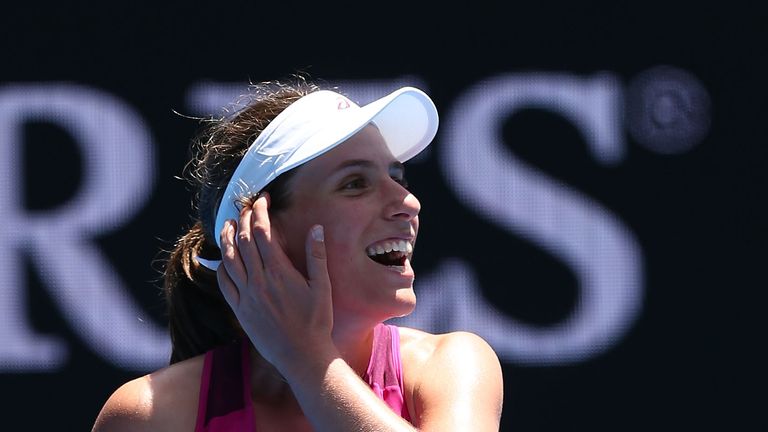 Petchey also praised the performances of British No 1 Johanna Konta who moved into the third round of a major tournament for only the second time, after she reached the last 16 at the US Open last year.
The 24-year-old dismantled Venus Williams on Rod Laver Arena and followed that up with victory over China's Saisai Zheng in straight sets on Wednesday.
"She's going to be absolutely thrilled with not just how she won against Venus but how she backed that up against Zheng.
"We saw how well she can play at the US Open last year. Once she's got that confidence back and playing the big point well, which is absolutely crucial to make her a pretty decent hat."
Konta will now face the Czech world No 66 Denisa Allertova, to whom she lost in three sets in the French Open first round last year.
"You create your luck by playing great tennis and she did that against Venus and obviously now it's starting to look as though she's got another potential little opening here."
Petchey believes Allertova, who knocked out 30th seed Sabine Lisicki 6-3 2-6 6-4, won't be a walkover.
"She's got to back up a good win against Lisicki and it will be interesting to see if Allertova can do that again.
"The building blocks for Johanna's success really happened last year and it's great to see that she's managing to push off already and get involved in this first Grand Slam of the season."
We will bring you all the news, views, reaction and opinion throughout the Australian Open.