Serena Williams says record bid not to blame for Australian Open defeat
By PA Sport
Last Updated: 31/01/16 7:02pm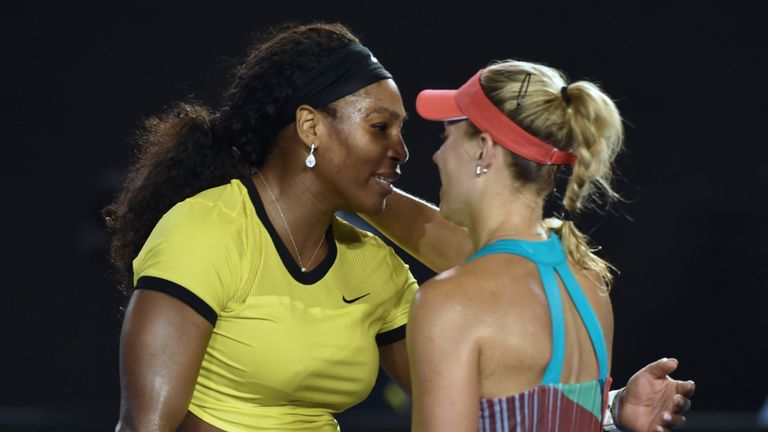 Serena Williams insists her shock Australian Open final defeat had nothing to do with equalling Steffi Graf's Open-era record of 22 Grand Slam titles.
Williams was one win away from levelling Graf's top tally of major triumphs but the American remains stuck on 21 after Angelique Kerber claimed a shock 6-4 3-6 6-4 victory in Melbourne on Saturday.
It is the second time in successive major tournaments Williams has crumbled under pressure after the surprise US Open loss to Roberta Vinci last year, which ended her hopes of clinching the first calendar Grand Slam since 1988.
The world No 1 made 46 unforced errors on Rod Laver Arena and was broken five times, but she is adamant Graf's record had not rattled her composure.
"No, I wasn't nervous. I was nervous before the match," Williams said. "Once it got started, it was so intense from the beginning till the end that I didn't really have time to be nervous.
"No, I didn't think about the record at all. I think more or less I thought just about winning this match. It wasn't necessarily the record for me."
Kerber's triumph will see her climb to No 2 in the world rankings on Monday after an impressive tournament, which also saw her take out the much-fancied Victoria Azarenka in the quarter-finals before beating Britain's Johanna Konta in the last four.
Her victory against Williams came in her first Grand Slam final and after nine consecutive Australian Open exits in the fourth round or earlier.
"This could be the start of a second career, maybe," Kerber said.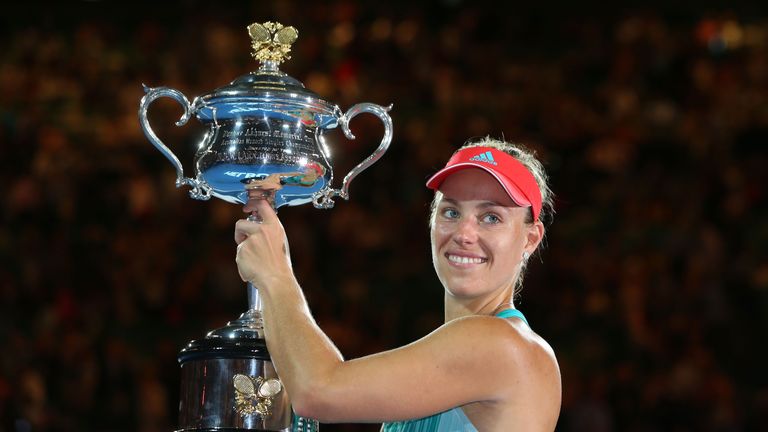 "Maybe it's the second. I think someday here it clicked again like in New York a few years ago where I reached the semis for my first time.
"Here it was like that, I was trying to believe much more in myself.
"When I won the first set against Serena, when I won against Azarenka, that shows me that I really am a good player and I can show it as well on the big courts."
Kerber is the ninth first-time major champion in the women's game since 2008 and of the previous eight, five did not win another. The three who did - Azarenka, Li Na and Petra Kvitova - have managed to add just one more.
The suspicion is that nobody has yet emerged to compete with Williams consistently but Kerber believes a shift could be just around the corner.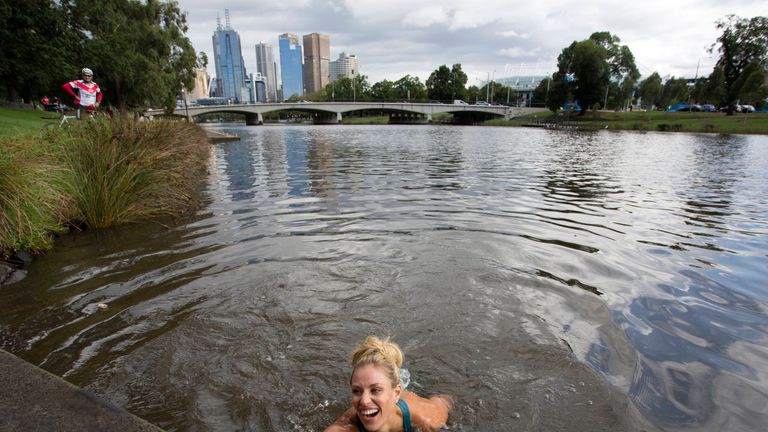 "I think against Serena, it's not so easy to win," Kerber said. "You must play really your best tennis to beat her. I played really good. I knew that I must go for it. I think it's still tough to beat Serena.
"But of course I think that a lot of new and good players are coming. They will challenge Serena. They will challenge me. They will challenge all the good players.
"Let's see what's happen in the next few months or years."