Andy Murray is close to beating Novak Djokovic, believes Mark Petchey
British No 1 suffers more Melbourne heartbreak...
By Raz Mirza
Last Updated: 31/01/16 3:43pm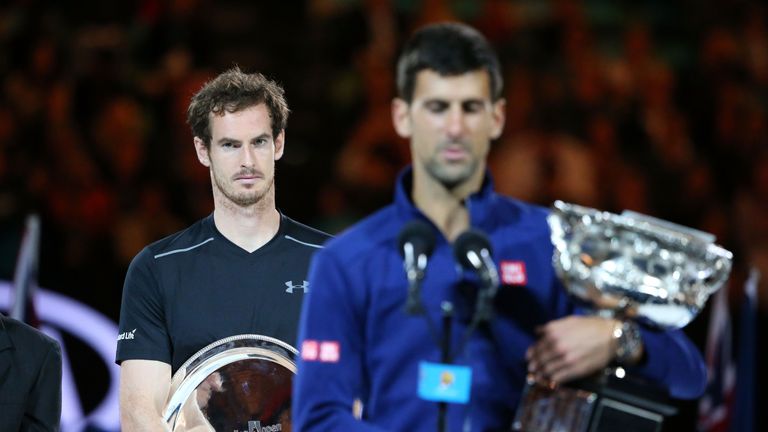 Mark Petchey believes Andy Murray is "within touching distance" of Novak Djokovic, despite another flawless performance from the world No 1 at the Australian Open.
The 28-year-old Scot was hoping to win a third Grand Slam title and halt a run of four losing finals in Melbourne but Djokovic made it five with a ruthless performance on Rod Laver Arena.
Murray made a nightmare start and although he mounted more resistance as the match went on, he could not prevent the dominant Serb winning 6-1 7-5 7-6 (7-3).
He became only the second player in the Open era to lose five finals at the same Grand Slam and his record against Djokovic now reads 22 defeats in 31 meetings, and 11 in his last 12.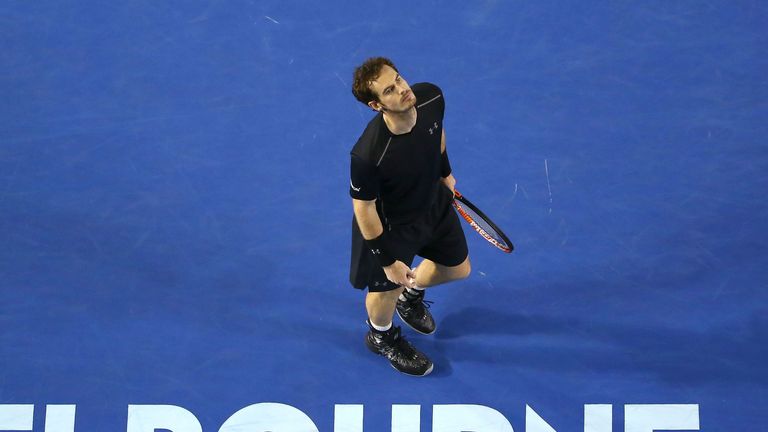 But Sky Sports tennis expert Petchey feels the differences between the two players are 'marginal', despite another lopsided result in favour of the Serb.
"Clearly trying to stay close early was going to be part of the game plan, we know what front runners all of the top players are, but obviously with the mental edge going into the match from Novak's perspective, that was going to make him feel incredibly comfortable with the start he had," said Petchey.
"Plan A unfortunately didn't go the way that he wanted it to and Andy kind of had his back against the wall for a large proportion of it although there were a number of times where you felt he was actually playing the better tennis out there.
"When you're already starting with a set and deficit it becomes difficult to play as well as you need to play on those big points.
"There's a couple of crucial differences between them at the moment and they're marginal."
Calmer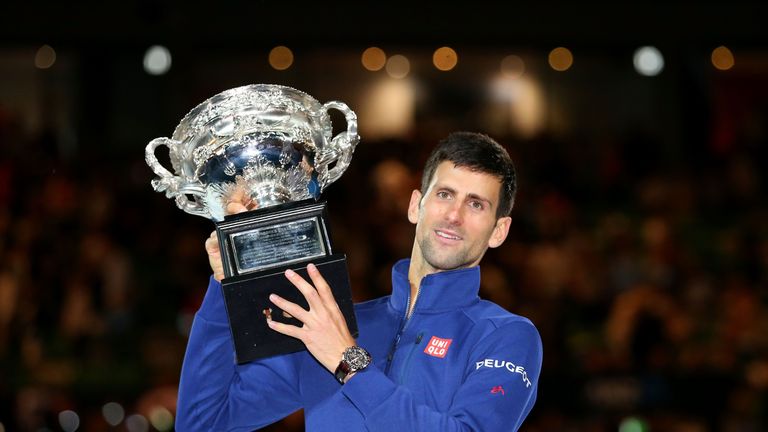 Djokovic won 24 more points than Murray, 123-99, in the final, while Murray made a total of 65 unforced errors - including 28 off his forehand and 29 off his backhand.
And Petchey points to the differences between the pair and feels that the Grand Slam success the world No 1 has had plays a crucial role in him winning vital points and having the mental edge over his opponents.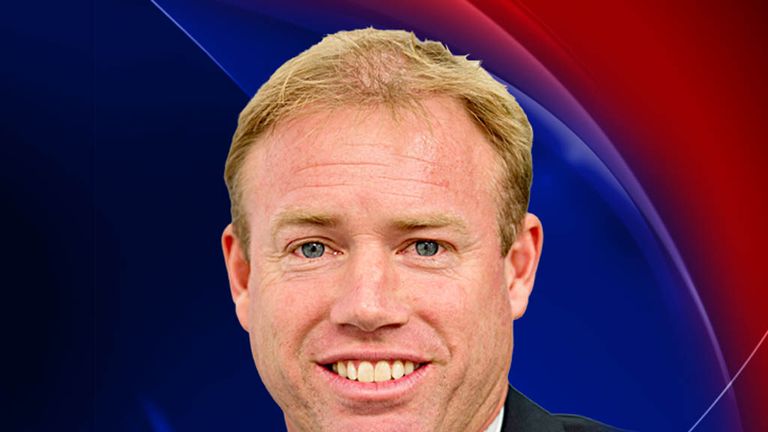 The tennis [from Murray] is very close. It's well within touching distance of getting a win [against Djokovic], but it's not going to be easy.
Mark Petchey on Andy Murray
"There is not huge gulfs in the difference between them, but I definitely feel as though Novak's first serve is better in terms of variety and placement," he said. "He's more accurate with it and I think his forehand is marginally better than Andy's in terms of moving it all the way around the court - he gets a little better depth on it at times.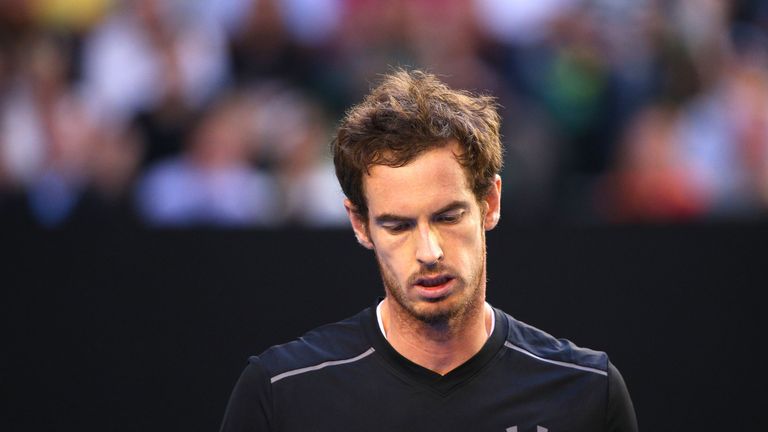 "I think from a mental perspective with the affinity he has in their current head-to-head record and the majors he's picked up just makes him a lot calmer. It allows him to be a lot calmer in those big point moments of which there were plenty of them today."
"Andy's a lot closer than people feel that he is in their matches, although it comes down to playing those big points well, and Novak through Boris [Becker] I think in particular has found a way to play those big moments with less fear.
"There were some moments when you watched Andy play and kind of felt that he was playing the better tennis out there, but if you go to all-out attack I think you make too many unforced errors and I think that comes out of a few guys comfort zone.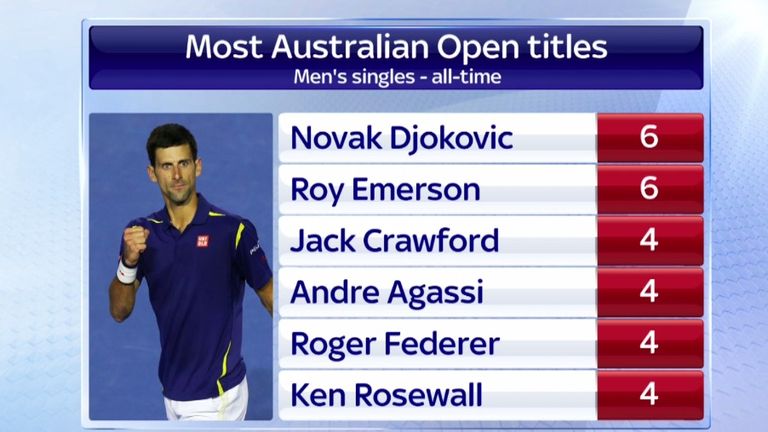 "He is such an amazing counter-puncher and some of his winners today were outrageous in terms of hitting screaming backhand winners whether they're down the line or cross-court. That's what it's so difficult to go for the all-out attack premise.
"It's always a fine balancing act that you have to try and find when you're playing Novak right now and there's certainly not one tactic that's going to work and do well against him.
"From a mental stand point, just don't underestimate just how taxing that is right now.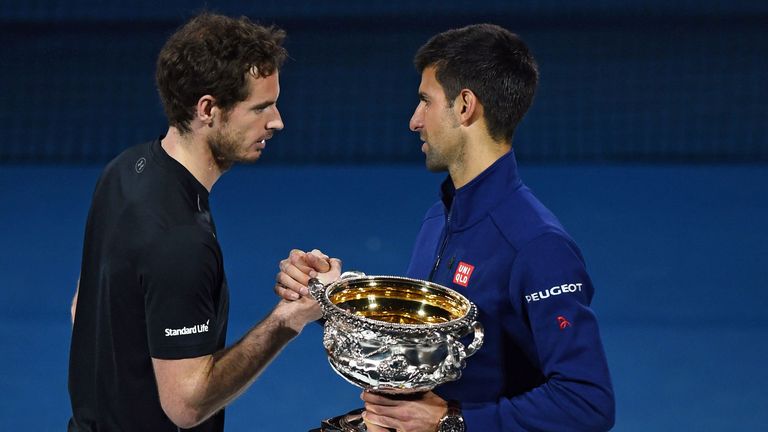 "From every point you play you've got to really figure out how to get from A to B to C to D and actually we're getting into the Greek alphabet with those 35-shot rallies. It's an incredibly complicated puzzle that people are going to have to try and solve.
"The tennis [from Murray] is very close. It's well within touching distance of getting a win, but it's not going to be easy.
"There are a couple of areas in his game he will have to improve if he is going to get Novak, particularly over five sets rather than best of three."
We will bring you action from the Rotterdam Open live on Sky Sports, from Monday, February 8.
By purchasing a Sky Sports Day Pass for £6.99 or Sky Sports Week Pass for £10.99, you can enjoy access to all seven Sky Sports channels and watch on a TV with a NOW TV Box or on a range of devices.