Andy Murray and Nick Kyrgios have enjoyed a respectful, and often hilarious, relationship
Kyrgios sealed fourth ATP career title with victory in Brisbane, but can he replicate his fine form in Melbourne?
By James Dielhenn
Last Updated: 09/01/18 2:47pm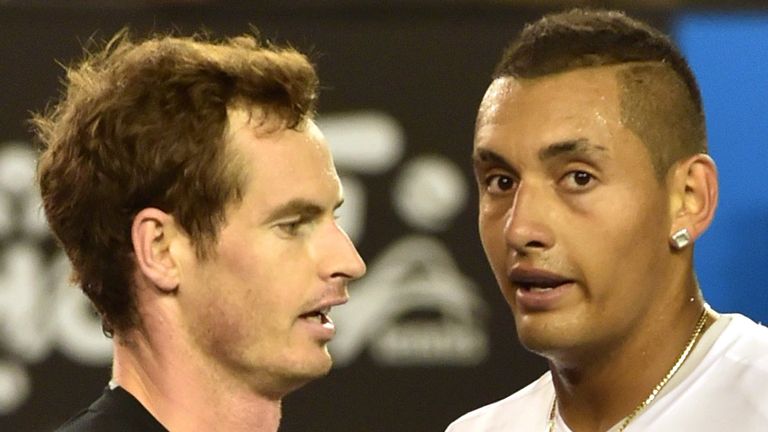 Andy Murray has often gone out of his way to defend Nick Kyrgios, who has regularly responded by breaking his friend's calm exterior with fits of giggles.
Kyrgios, approaching his home Grand Slam at the Australian Open, will be without his pal Murray who underwent hip surgery on Monday. You imagine Murray might be watching from afar, encouraging Kyrgios…
Murray vs Kyrgios head-to-head
| | | |
| --- | --- | --- |
| Tournament | Year | Winner |
| Wimbledon | 2016 | Murray |
| US Open | 2015 | Murray |
| French Open | 2015 | Murray |
| Australian Open | 2015 | Murray |
| Canadian Masters | 2014 | Murray |
2014
Another challenger win for @nickkyrgios this time on grass.. also won challengers on hard and clay! Next big aussie star

— Andy Murray (@andy_murray) June 14, 2014
2015
Murray knocked Kyrgios out of three Grand Slams - the Australian Open, French Open and US Open.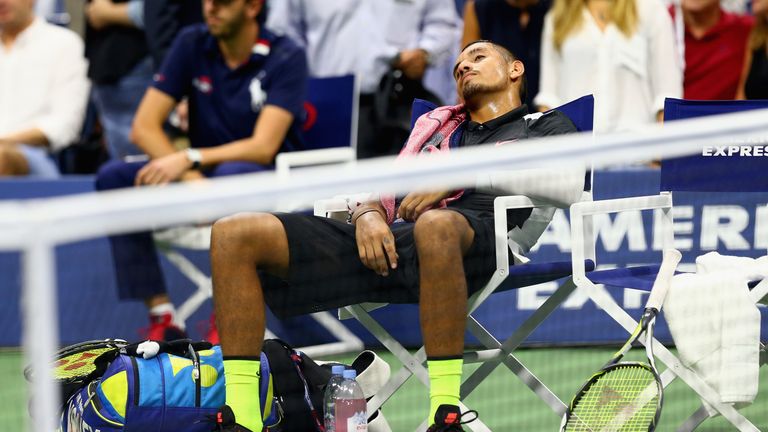 But Murray came to the defence of Kyrgios when the young Australian became embroiled in a controversy during a match against Stan Wawrinka at the Masters Cup in Montreal.
"I don't want to say anything bad about Nick because I like him. Most importantly he needs to learn from what happened. In tennis there are certain things you shouldn't do, and that was one of them. Nick is not all bad - people want to make it like he is. He is a young lad growing up in the spotlight and there has been a lot of negativity towards him, and that isn't easy to deal with. It's important he learns from the mistake but people need to give him a break."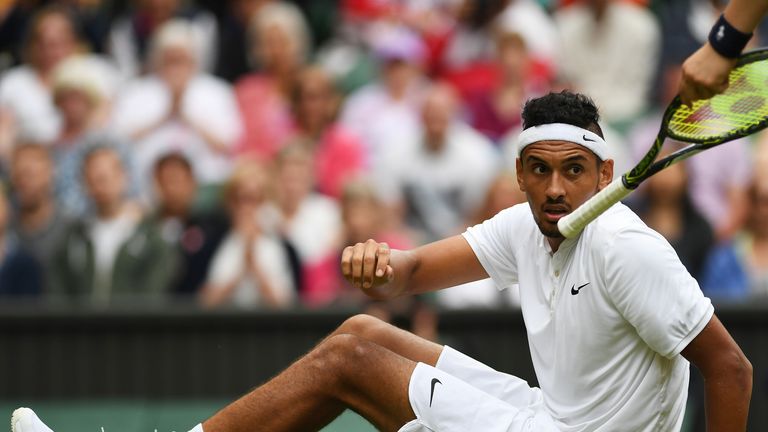 He is a young lad growing up in the spotlight and there has been a lot of negativity towards him, and that isn't easy to deal with.
Andy Murray
2016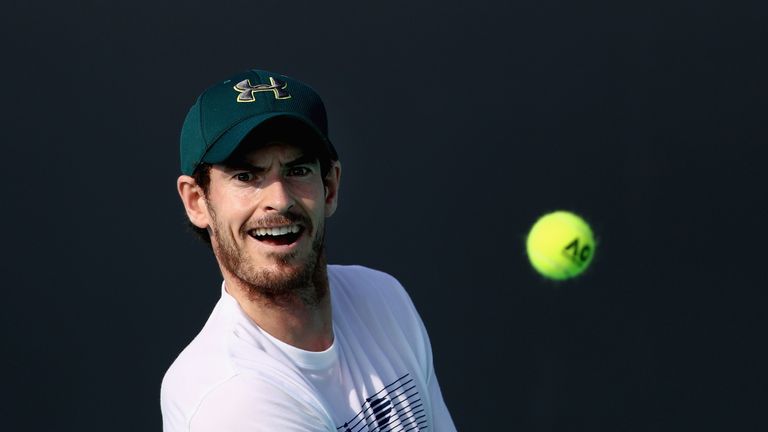 It was love at first sight. I think our relationship's pretty good. We joke a lot. Obviously when he's in the locker room, it's just instant banter. We just have a lot of fun. He's a very relaxed guy, down-to-earth. He baits me a lot of time. He's always very funny. It helps.
Nick Kyrgios
Murray recorded his 50th win at Wimbledon by beating Kyrgios, who was then scathing towards his own performance.
"It was a good first set," Kyrgios said. "The rest of the match was pretty pathetic. I think when things get tough, I'm just a little bit soft. I've got experience, but it ultimately comes down to just laying it all out there and competing for a long time. I didn't do that today at all."
Murray stuck up for his mate: "I think he's got a bit of time on his side. But obviously there's a few things he needs to improve and get better at. The sooner he does that, the better for him and his career."
2017
Before Murray withdrew from the Australian Open, he attempted to get Kyrgios out of bed early...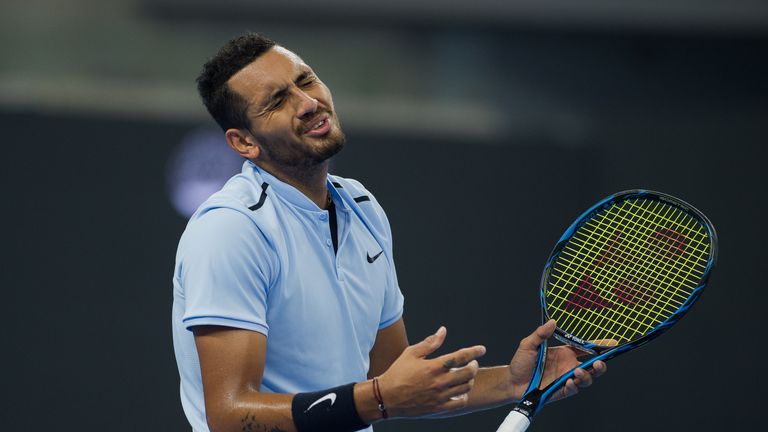 He was actually trying to organise a hit for me at 8am. I said 'Andy, I'm not going to make that hit'. I offered him 9am. I thought 9am is pretty good and then he said 8am. I said 'no, you're going to have to find someone else'.
Nick Kyrgios
Kyrgios then reacted to Murray's withdrawal, saying: Kyrgios said: "It's pretty sad; he's definitely a fan favourite. He brings a lot of the people to all these tournaments and he's a good friend of mine. It's never good seeing a guy like that get injured, especially because he's just good for the sport. He's a good guy as well."