Johanna Konta does not agree with Margaret Court's comments about LGBT community
By Sky Sports Tennis
Last Updated: 13/01/18 11:46am
Johanna Konta disagrees with comments made by Margaret Court about the LGBT community but if scheduled is happy to play matches in the stadium named after the 24-time Grand Slam singles champion.
The stadium was renamed after Court in 2003. However, the 75-year-old Australian's stance on transgender children and gay marriage has lead to demands that her name is removed.
Both Billie Jean King, one of Court's main rivals during the 1960s and 1970s, and Martina Navratilova have called for the arena to be renamed.
King and Navratilova insist, that if they were still competing on Tour, they would boycott the Margaret Court Arena during the Australian Open which begins on Monday.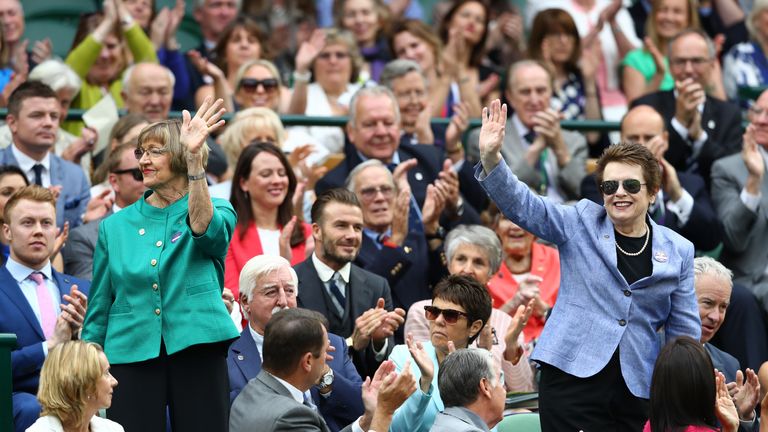 Konta, the British No 1 and No 9 seed, stressed: "I don't agree with what Margaret Court said. However, she's entitled to her own opinion.
"But in terms of playing, if I'm scheduled to play on Margaret Court, I will go out there and compete. It's a tournament decision where they put me.
"I think it's unfortunate that this whole thing has even occurred because it does overshadow why her name is on the court.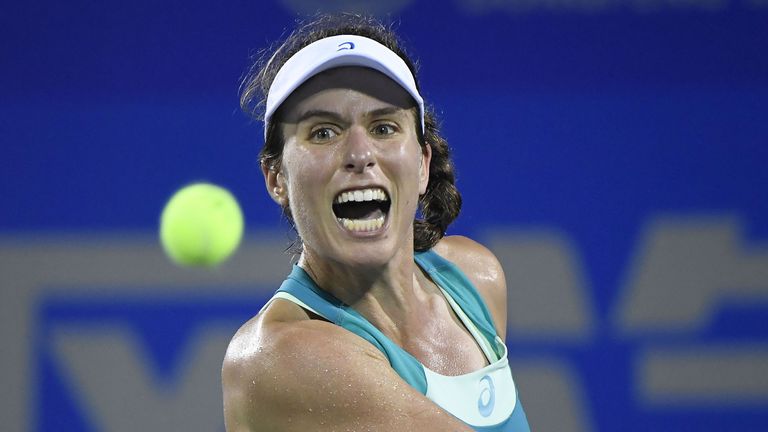 "It's not because of her beliefs, it's because of her achievements in the sport. They're actually quite separate."
Konta's comments have been echoed by other players in Melbourne. The No 1 seed Simona Halep will also not refuse to play at the venue.
The Romanian said: "The tournament decides these things. Has nothing to do with me. But if I would be scheduled on Margaret Court, I will play on Margaret Court."
World No 2 Caroline Wozniacki added: "I'll play on any court that they schedule me on. I'm just happy to be here."
And a number of leading men have also weighed in with their opinions on the matter.
Three-time Grand Slam winner Stan Wawrinka said: "At the end of the day, the comments [Court] made were wrong, for sure.
"But, as a player, you don't decide which court you're going to play. It's not really an option."
No 3 seed Grigor Dimitrov explained his views, too: "There's no room for discrimination in our sport but I'm always appreciative of any court they put me on."
Australia's leading male player, Nick Kyrgios, was also forthright by saying: "You've got to take it just as how she was as a tennis player.
"That's why the court was originally named after her, because of her tennis, what she was good at. I'll try to block out the other stuff. Obviously, definitely, I am OK with same-sex marriage, all that sort of stuff."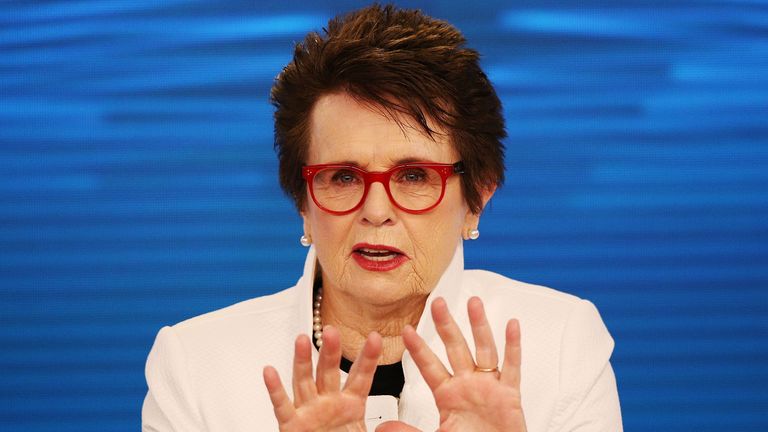 King, 74, a 12-time Grand Slam singles champion including six at Wimbledon, said of Court earlier this week: "I think she's just gotten really derogatory. I'm a gay woman.
"When she talks about the children of transgenders being from the devil, that put me over the edge.
"I think it's really important to be your authentic self. It took me a long time about my own sexuality.
"I was 51 before I felt comfortable in my own skin. Shame-based things are very difficult, so that's the last thing you need.
"Children of the LGBT family have a much higher rate of suicide. This is part of being derogatory towards us. I just think it's not healthy."