Novak Djokovic admits frustration over elbow injury after Australian Open exit
"It's frustrating, of course, when you have that much time and you don't heal properly"
Last Updated: 24/05/18 2:23pm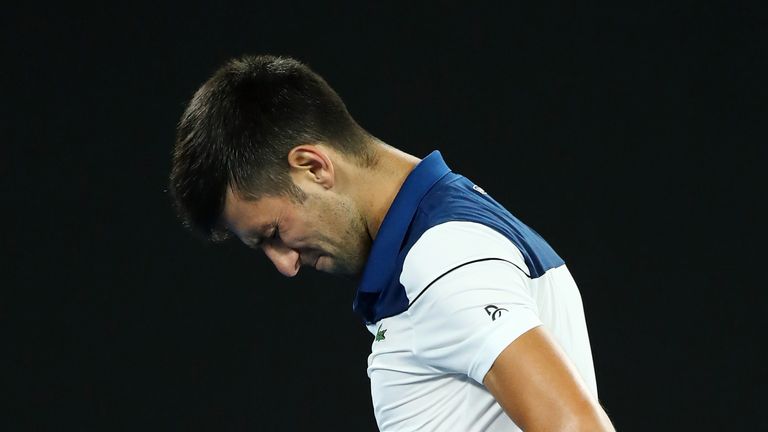 Novak Djokovic has described his ongoing recovery from a long-standing elbow injury as "frustrating" and said he will reassess his next steps after suffering a fourth-round exit at the Australian Open.
The six-time champion in Melbourne was beaten 7-6 (7-4) 7-5 7-6 (7-3) by Korean world No 58 Hyeon Chung on Monday and suffered a recurrence of the injury during his match against the 21-year-old.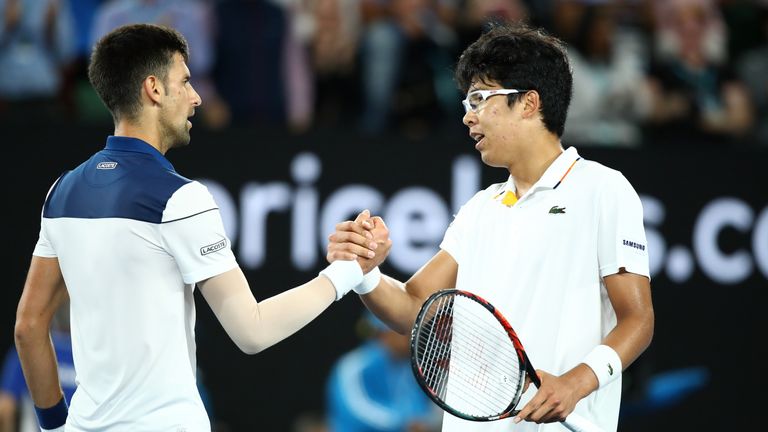 Djokovic, who missed the second half of the 2017 campaign, had limited competitive match preparation to the season's opening Grand Slam and admitted his encounter with Chung had proved "too much to deal with".
"Unfortunately, it's not great," said Djokovic, who decided against undergoing surgery during his enforced break from the game, in his post-match press conference.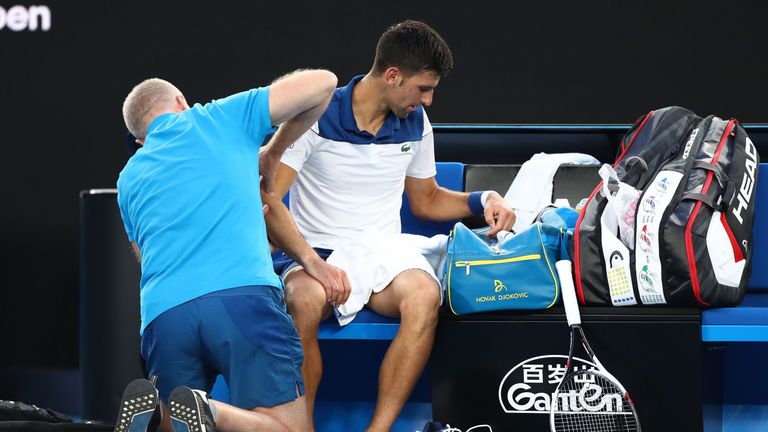 "At the end of the first set it started hurting more. So I had to deal with it until the end of the match.
"I have to reassess everything with my team, medical team, coaches and everybody, scan it, see what the situation is like. The last couple of weeks I played a lot of tennis. Let's see what's happening inside.
"It's frustrating, of course, when you have that much time and you don't heal properly. But it is what it is. There is some kind of a reason behind all of this. I'm just trying my best obviously because I love this sport.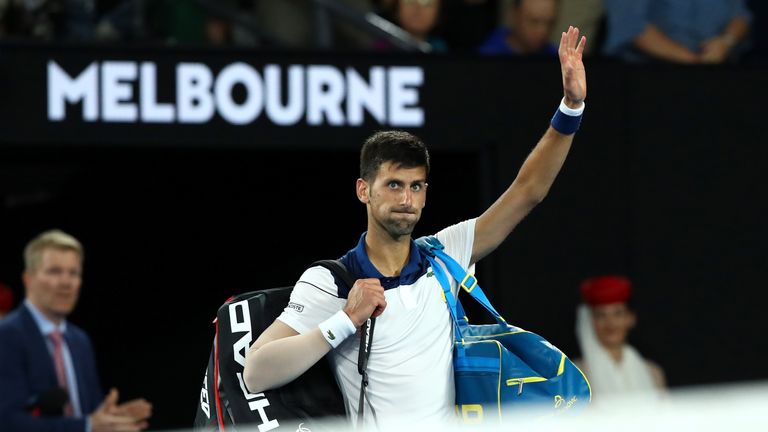 "I enjoy training. I enjoy getting myself better, hoping that I can get better, perform and compete. Today was one of those days where, unfortunately, it was too much to deal with."
Chung became the first Korean male or female player to reach a Grand Slam quarter-final and Djokovic was full of praise for his opponent, who impressed with his composure on the big points.
"Amazing performance," Djokovic said. "He was a better player on the court tonight. He deserved to win, no question about it.
"Whenever he was in trouble, he came up with some unbelievable shots, passing shots. From the back of the court, he was like a wall. It's impressive. I wish him all the best."