Andy Murray defeats Milos Raonic to claim Wimbledon crown again
British No 1 is now a three-time major champion
By James Dielhenn
Last Updated: 11/07/16 3:06am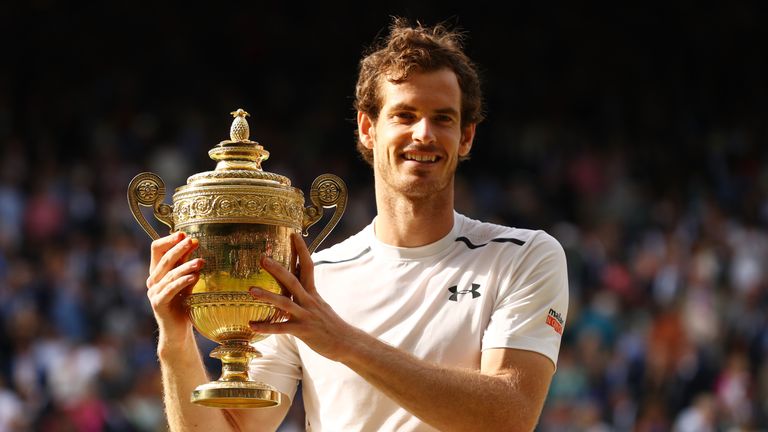 Andy Murray sensationally won a second Wimbledon title after defeating Milos Raonic in straight sets on Sunday.
The brilliant Brit, facing an opponent that was not Novak Djokovic or Roger Federer for the first time in a Grand Slam final, won 6-4 7-6 (7-3) 7-6 (7-2) against Raonic.
"This is the most important tournament for me every year. I've had some great moments here but also some tough losses. The wins feels extra special because of the tough losses," Murray said.
"I played really good stuff today. Milos has had a great few weeks on the grass and had some unbelievable wins, that semi-final against Roger was a great match."
Having famously ended Britain's 77-year wait for a men's Wimbledon winner three years ago, Murray was the overwhelming favourite in a major final for the first time and didn't disappoint an expectant Centre Court crowd.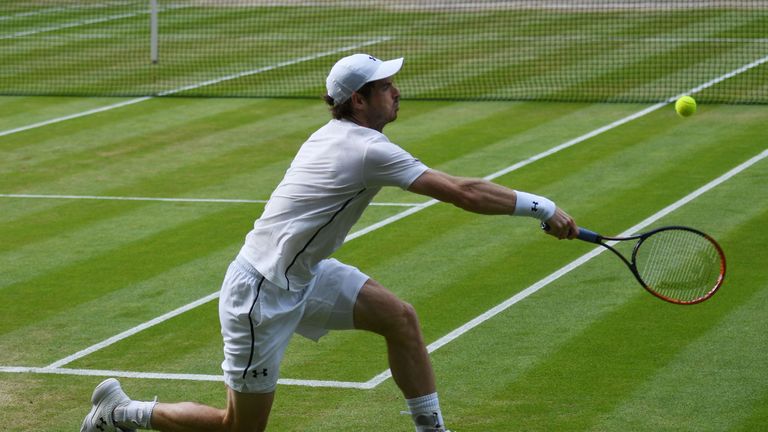 The world No 2 from Dunblane maintained his composure throughout and looked like a seasoned champion against Raonic, who was on new ground in his first Grand Slam final.
Murray gritted his teeth as the first break of the match gave him a 4-3 lead, carrying him to the first set.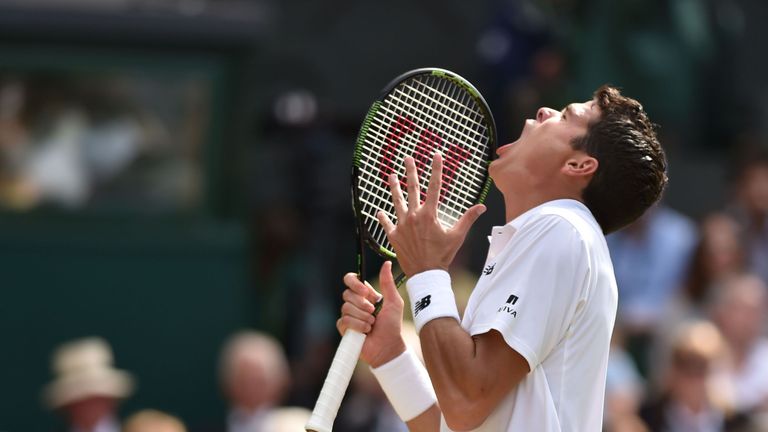 Raonic's hopes seemed to rest with defending his own serve and that was rarely at threat in the second set.
At one point, however, Raonic thundered down a trademark serve - 147mph into the body was the quickest of the whole tournament - but Murray still returned it and won the point at 4-4.
The Canadian forced a tie-break but then gave away a 3-0 lead to Murray and the Brit made it 4-1 thanks to staggering defence behind his baseline. A two-set lead soon followed.
In the third, Murray saved two break points to retain a 3-2 lead but Raonic was still playing his part - absorbing the Brit's athletic defence and out-foxing him to draw level at 4-4.
The third also went to a tie-break, in which Murray dug out an improbable backhand to go 2-0 up. Raonic, with the trophy slipping away, erred twice and the Brit soared to a 7-2 tie-break rout.
Murray has now won two out of his three Wimbledon finals - having been reduced to tears by Federer in 2012 before claiming the elusive prize a year later.
His first career Grand Slam title was the 2012 US Open, meaning he has now totalled three of tennis' biggest prizes as well an Olympic gold medal.
Murray aimed a cheeky dig at the notoriously taciturn Czech coach Ivan Lendl, who barely flashed a smile despite his player's victory.
"He's just lucky," Murray smiled. "A big thank you to all of my team for all the hard work they've put in to help me. To all my family watching up there, I love all of you."
Raonic admitted the bitter taste of defeat in his first Grand Slam final would linger for a while after he failed to become the first Canadian to win a major title.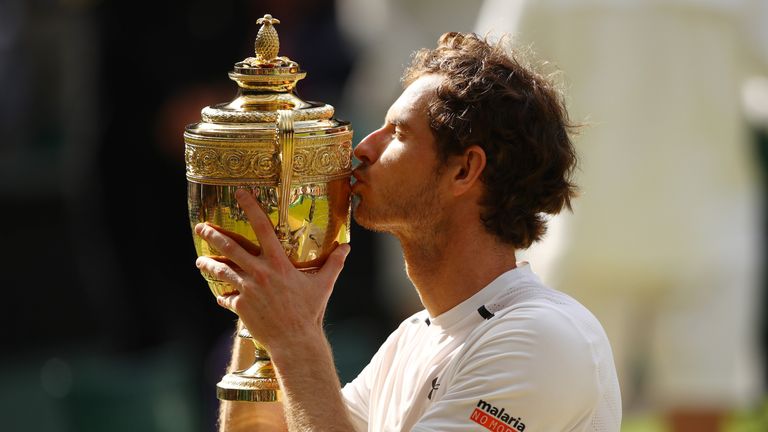 "It's a difficult challenge. Andy has been playing great and he deserved to win, congratulations to him," he said.
"This one is going to sting. I'm going to make sure I do everything I can to be back here for another chance.
"It's been a phenomenal two weeks. I keep plugging away. Every single day I try to get better to give myself chances to get to these finals."
Murray v Raonic: Match Stats
| | | |
| --- | --- | --- |
| | Murray | Raonic |
| Aces | 7 | 8 |
| Double faults | 1 | 2 |
| First serve percentage in | 67% | 64% |
| First serve win percentage | 87% | 67% |
| Second serve win percentage | 56% | 71% |
| Net points won | 17/22 (77%) | 46/74 (62%) |
| Winners | 39 | 39 |
| Unforced errors | 12 | 29 |
| Total points won | 115 | 102 |