Wimbledon: Six of the best matches from this year's championships
By Raz Mirza
Last Updated: 15/07/15 2:37pm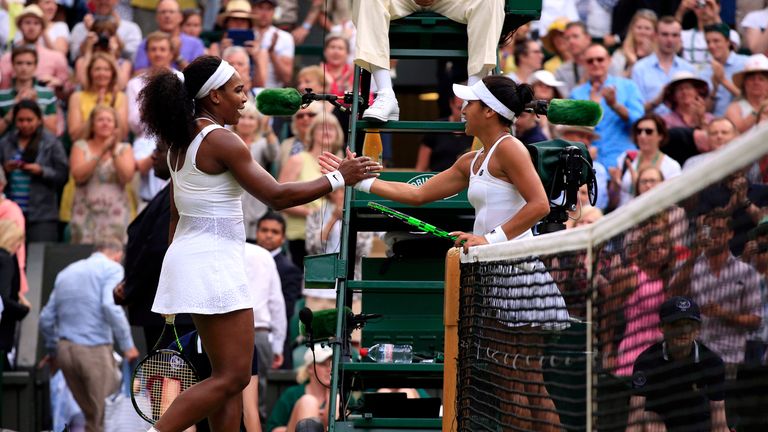 Wimbledon has given us drama and shocks, and here is a look at six of the best matches from this year's championships.
Heather Watson v Serena Williams, third round - Williams won 6-2 4-6 7-5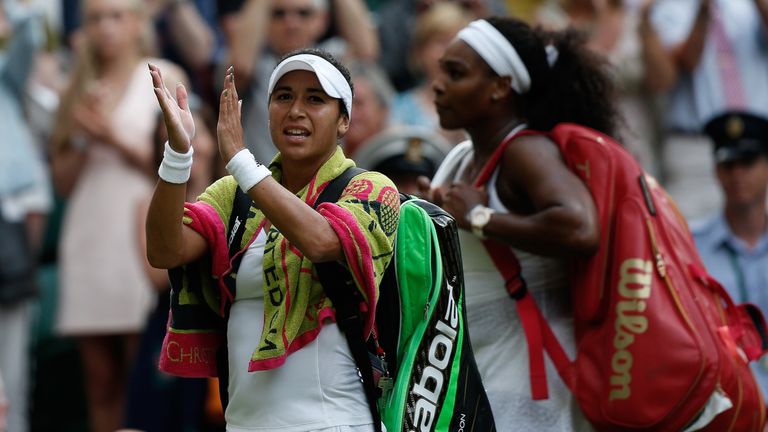 This was the classic that nobody expected. Watson, the British number one, versus Williams, the world number one, was forecast to be a Serena stroll. However, the home player raised her game for the occasion and almost claimed the scalp of all scalps. Centre Court roared her on, Henman Hill was at its most vibrant. Watson let two match points slip by though, and Williams was off the hook. Eight days later Williams would win her sixth Wimbledon title and 21st Grand Slam.
Nick Kyrgios v Richard Gasquet, fourth round - Gasquet won 7-5 6-1 6-7 (7-9) 7-6 (8-6)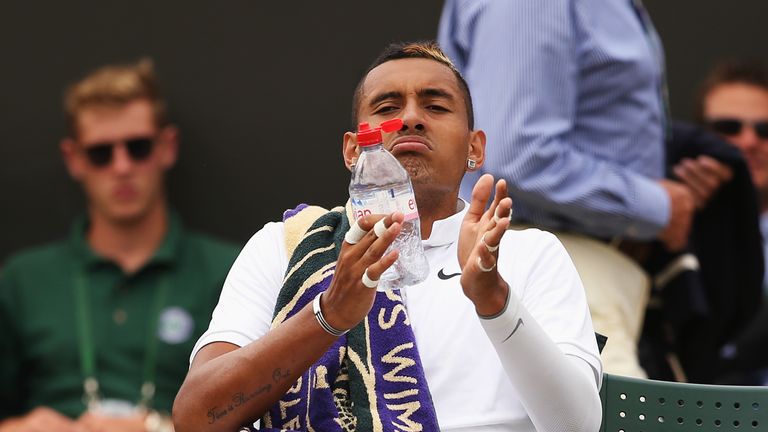 Memorable, if not necessarily for the right reasons. After a gripping first set ended with Kyrgios losing his grip on how to serve, the second set began with him losing his grip on how to behave on court. Given a code violation for swearing, Kyrgios went into a sulk and effectively downed tools, making an at-best token effort in the third game. Kyrgios was booed by hundreds of fans who felt short-changed, before rediscovering his sparkling tennis in the third and fourth sets but ultimately being edged out by an in-form Gasquet.
Novak Djokovic v Kevin Anderson, fourth round - Djokovic won 6-7 (6-8) 6-7 (6-8) 6-1 6-4 7-5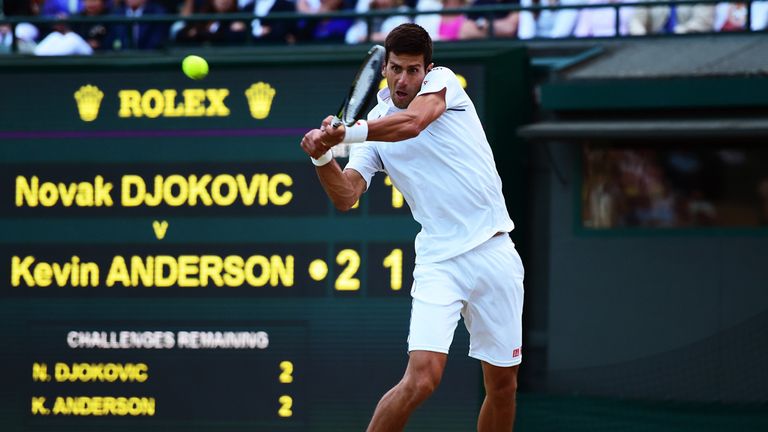 Djokovic was in huge danger of being a fourth-round victim when he slipped two sets behind against Anderson, losing a pair of tie-breaks to the tall South African. He recovered to level the match before fading light meant the decider had to be carried over to the next day. Court One was packed for a final-set shoot-out, and Djokovic - who apologised later for yelling at a ball girl during a tense moment - claimed a decisive break in the 11th game, victory keeping his title hopes alive.
Dustin Brown v Rafael Nadal, second round - Brown won 7-5 3-6 6-4 6-4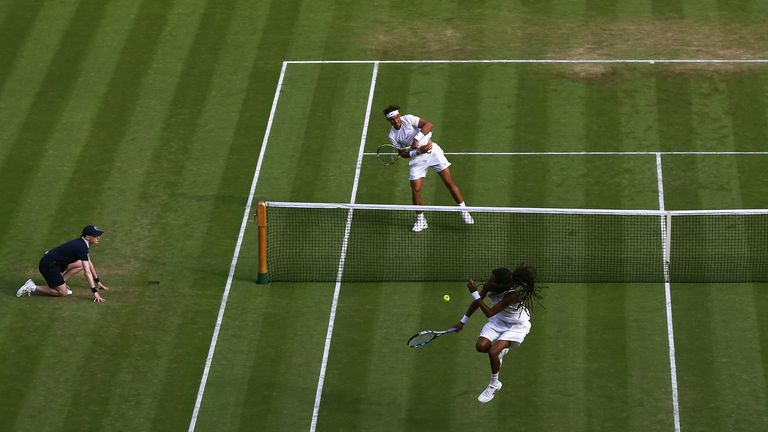 This was a shock that many saw coming, with two-time champion Nadal having become ripe for an early Wimbledon exit, but it was exhilarating all the same. Dreadlocked German Brown, ranked 102nd in the world, has a crafty game - ideal for grass - and a big forehand, leaving Nadal flummoxed and eventually floored.
Jelena Jankovic v Petra Kvitova, third round - Jankovic won 3-6 7-5 6-4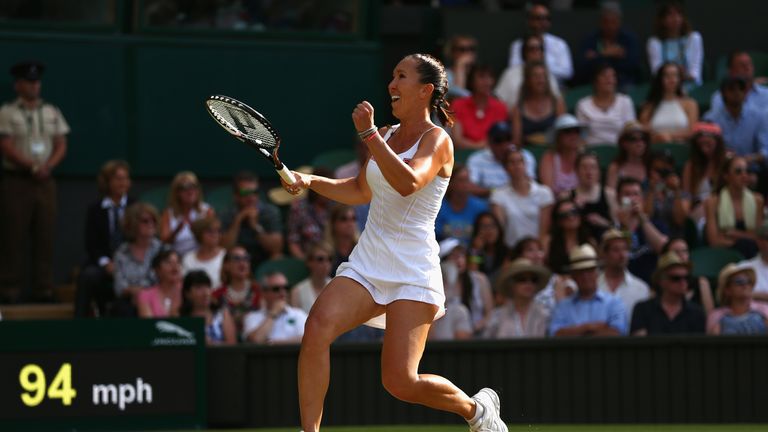 Defending champion Kvitova was a set and a break ahead, and in seemingly no danger against Serbian Jankovic, a former world number one. But incredibly the Czech crumbled in the third-round contest, her game going to pieces while Jankovic became steadily more solid. Kvitova lost her big forehand completely in the final game, gift-wrapping victory to a disbelieving Jankovic.
Stan Wawrinka v Richard Gasquet, quarter-finals - Gasquet won 6-4 4-6 3-6 6-4 11-9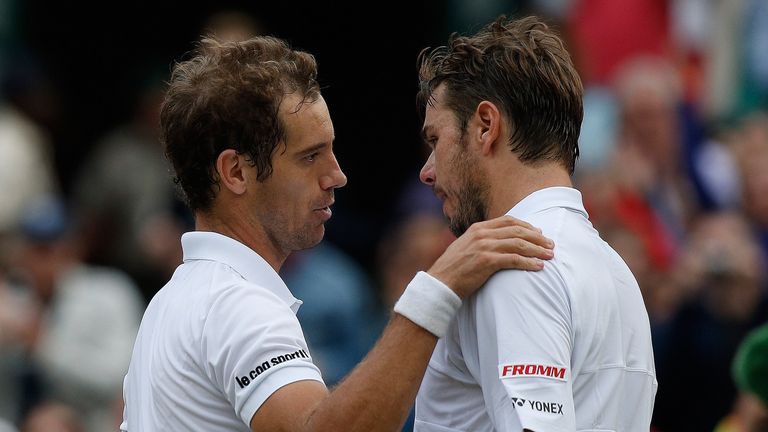 The battle of the beautiful backhands, this was a tennis classicist's dream match-up, and French Open champion Wawrinka was eventually outwitted by Gasquet, who reached his second semi-final. Gasquet took the opening set only for Wawrinka to hit back. The Swiss took the next two sets but Gasquet refused to back down and recovered to send the match into a decider. Neither player was giving an inch but after 19 gruelling fifth set games and having just saved a break point, Gasquet broke Wawrinka in the 20th to seal the win and take his place in the semi-final.