Serena Williams' controversial US Open moments following final saga
By Sky Sports Tennis
Last Updated: 09/09/18 9:38pm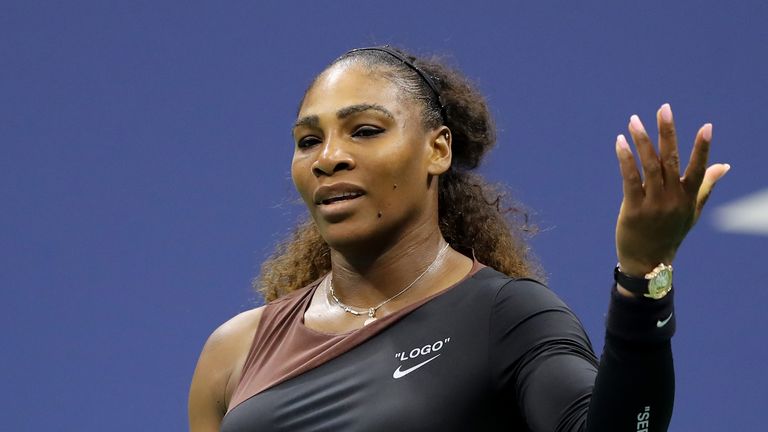 Serena Williams is a Grand Slam champion who is not afraid of making her thoughts known.
Williams lost 6-2 6-4 to young Japanese sensation Naomi Osaka in Saturday's US Open final, which will long be remembered for the American losing her cool.
She received an initial coaching violation after umpire Carlos Ramos spotted a hand gesture from her coach, Patrick Mouratoglou, during the second set, a penalty point for racket abuse and a game penalty for calling Ramos a "thief".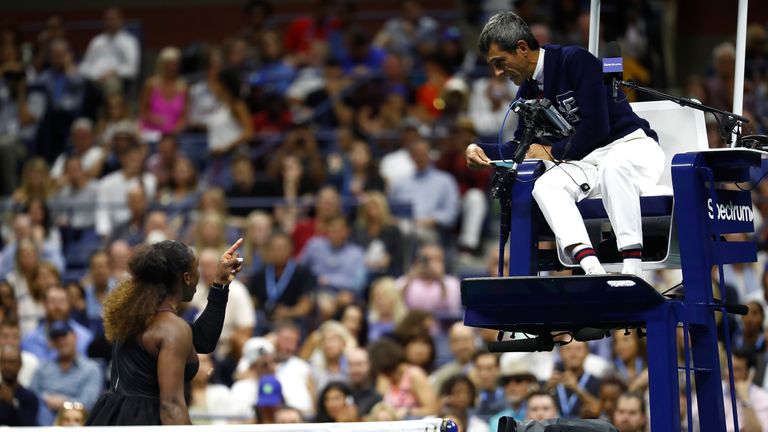 The 36-year-old was insistent she had not received coaching, saying on court she "would rather lose than cheat", before accusing Ramos of sexism in her post-match press conference.
Williams, a 23-time Grand Slam champion, was later fined a total of £13,156 for her offences.
It is not the first time Williams has been involved in a controversial moment at Flushing Meadows. Here, we pick out some others.
2004 US Open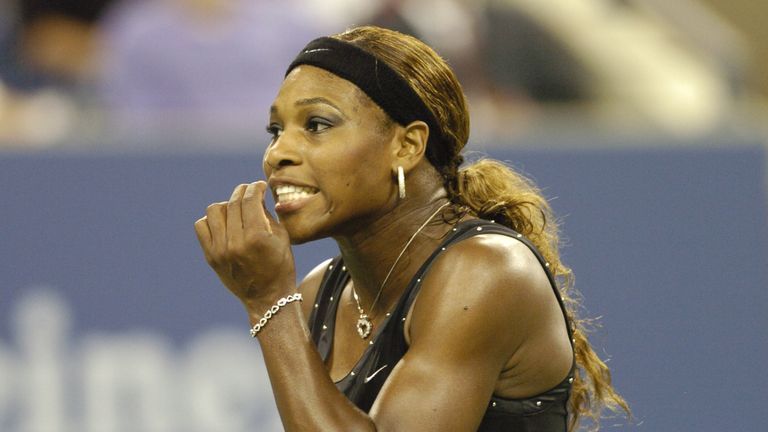 During her quarter-final against Jennifer Capriati, several line calls went against Williams, including an incorrect over-rule by umpire Mariana Alves. Williams argued with Alves, who did not officiate for the rest of the tournament. It was the first of Williams' run-ins with authority at Flushing Meadows, and she admitted her mind flashed back on Saturday, saying: "I think it's just instantly, like, 'Oh, gosh, I don't want to go back to 2004'. So it's always something."
2009 US Open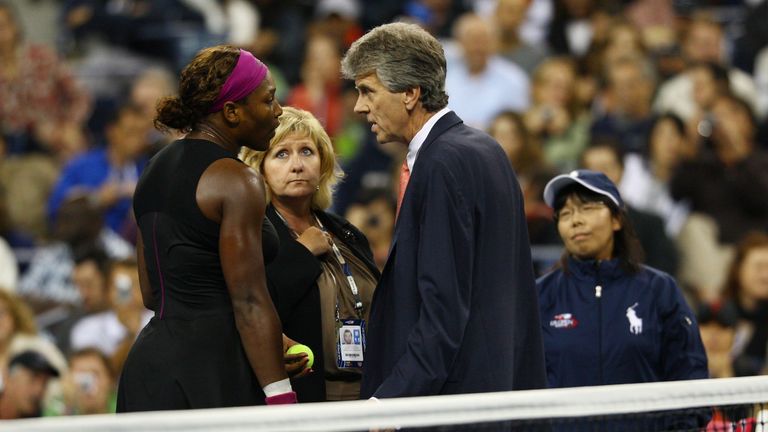 Having been given a racket abuse warning after losing the first set of her semi-final against Clijsters, Williams was called for a foot fault on a second serve trailing 5-6 and 15-30 in the second set, thus giving her opponent a match point. Williams reacted angrily towards the line judge who had made the call, swearing and threatening to shove a tennis ball down her throat. She received a point penalty and therefore lost the match. She was fined a record $82,500 (£51,000) and put on a two-year probation.
2011 US Open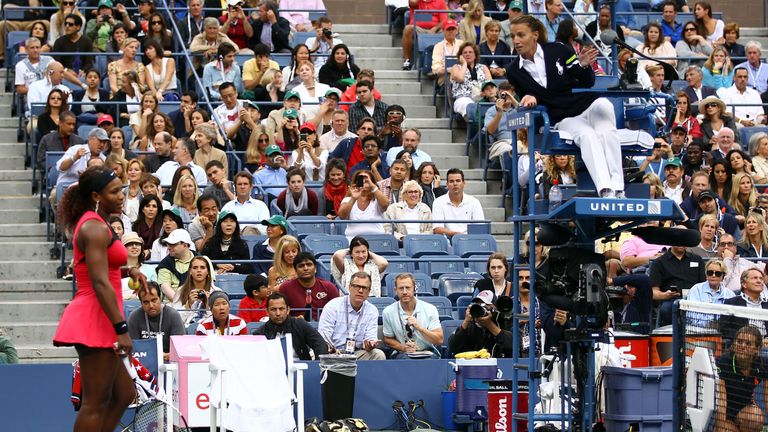 Williams reached the final at Flushing Meadows and took on Australia's Sam Stosur. Facing break point, Williams shouted "Come on" after hitting a forehand that Stosur attempted to return. Umpire Eva Asderaki ruled that a hindrance and awarded the point to Stosur. Williams was furious and harangued Asderaki, called the umpire "a hater" and saying she was "unattractive inside". The American was fined only $2,000 (£1,250) after it was deemed her outburst was not a major offence under the Grand Slam code of conduct.
We have every major tennis event covered from all angles via our website skysports.com/tennis. On the move? Head to our app for mobile devices and iPad, or follow our Twitter account @SkySportsTennis to join in the conversation.
Tennis is back on Sky Sports screens with the Laver Cup in September while we will also have coverage of the ATP Finals in November with every match live on Sky Sports.