ATP Finals 2017: The Sky Sports panel offer their predictions
We gear up for a tennis extravaganza, so who are Barry, Petch and Peter backing?
By Sky Sports Tennis
Last Updated: 12/11/17 8:38am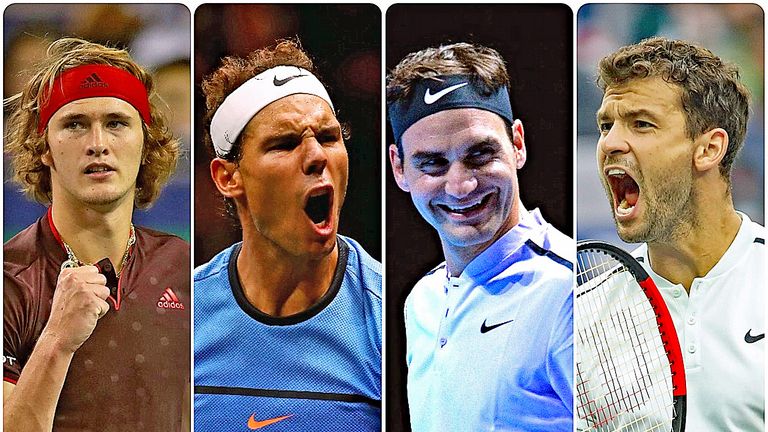 Check out how our Sky Sports pundits think the season-ending ATP Finals will go when it gets underway on Sunday and cast your vote for the eventual winner.
Can world No 1 Rafael Nadal finish off the season in style or will his great rival Roger Federer come out on top and secure a seventh year-end title when the eight-man field assemble in London.
Nadal has never won the season finale and there will also face hungry opposition in the form of four debutants at the year-end tournament with a former Grand Slam champion also in with a shot.
The blockbuster week of action, which will see eight different countries represented, will take place at London's O2, live on Sky Sports.
Most exciting match-up?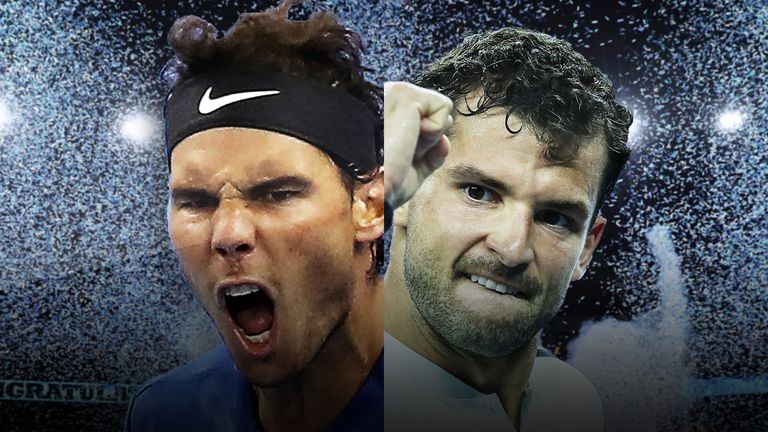 Petch - Nadal v Dimitrov
Going to enjoy watching Rafa against Dimitrov. They have had some good matches even though the head to head is overwhelmingly in Rafa's favour. Dimitrov has tried to come in more and it's been fun to watch him attempt to impose his game on Rafa.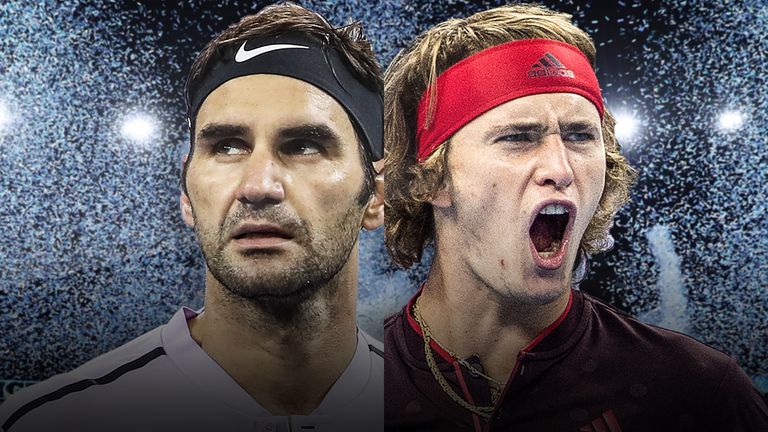 Barry - Federer v Zverev
I think Zverev will rise to the occasion in London. The match between those two will likely decide who wins the group. It will be interesting to see how Zverev fares against Federer.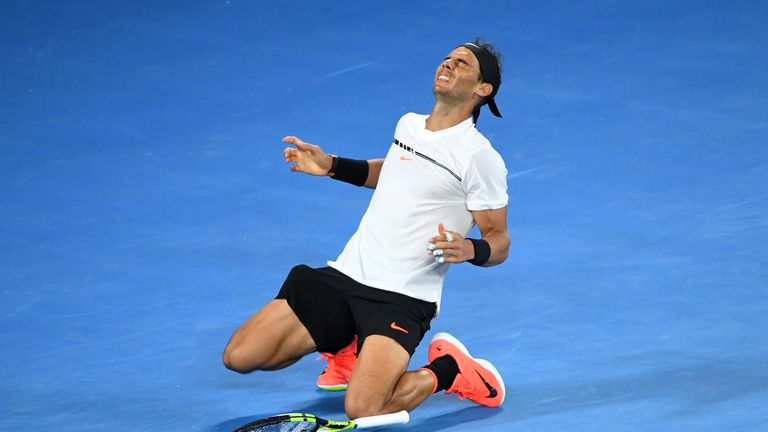 Peter - Nadal v Dimitrov
That whole Nadal group is tough to negotiate. They're all pretty similar and they're all going to be good matches. Nadal's rematch against Dimitrov from the Australian Open semi-finals will be the best watch. The Bulgarian can cause an upset.
Out of the debutants, who can make their mark?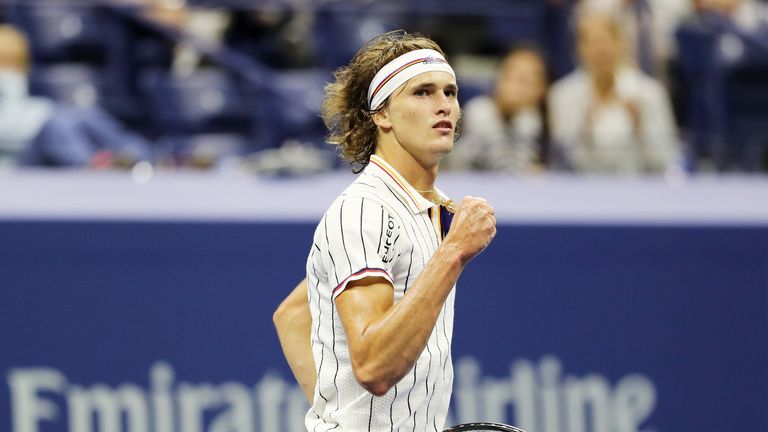 Petch - I could make a pretty strong case for all four of them. Zverev has been a bit light in terms of wins recently but that will keep him fresher. Pace of court is something that is also an unknown at this stage. In the past, it has been relatively slow.
Barry - I think we are going a bit into the unknown. In the previous years, I always felt as if I had a pretty good idea of what will happen. I think with the debutants there is the chance they will start slowly because they will feel the pressure.
Peter - Well, if it wasn't for Federer they would all be evens to win. There's nobody apart from Federer or Nadal, but Federer is big-time odds-on favourite.
Can Rafa overcome his recent problems to win his first ATP Finals trophy?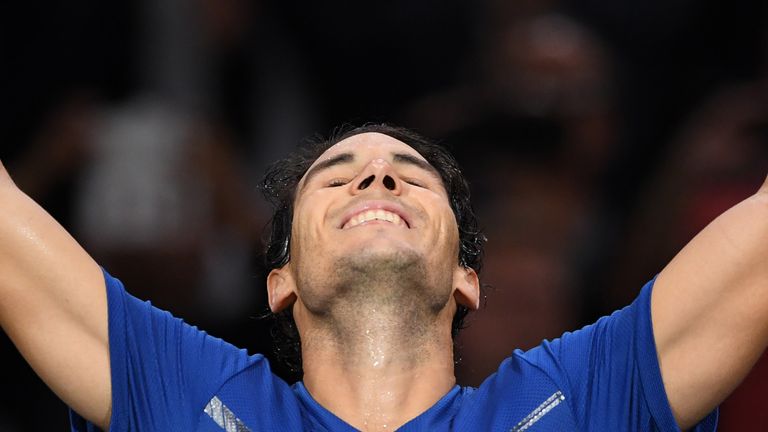 Petch - It's a challenge for him to win on this surface, there is no question. But over the years he has adapted well to the challenges of the different surfaces. It's not that he can't win here but the conditions do make it a little trickier for him.
Barry - I think he is incredibly motivated. I believe that was part of his reason for pulling out last week in Paris. If that had been a Grand Slam I think he would have played. It would be fitting for his career if he was to one day end up with the ATP Finals title. However going into it, as great a season as he has had, his issue will be if he comes up against Roger.
Peter - Sure he could. He's the second favourite so if Federer wakes up one day and he's not feeling it, then why not?
Who will go through from Group Sampras?
ATP Finals Singles - Group Sampras
Rafael Nadal
Grigor Dimitrov
Dominic Thiem
David Gofin
Petch - If Rafa is fit enough to play then he and Dimitrov would be my picks to get out of that group. Just because Goffin looks jaded and Thiem's confidence is low.
However, I hope that with the time Goffin has had off he is going to be re-energised for this event because I love watching him play. He is one of those intellectual players who thinks his way around the tennis court. With someone like Thiem, who is that good, it won't take much for him to rediscover it at The O2.
Barry - At the start of the tournament even given the fitness problems of Rafa I expect him to come through. Out of the other three, it is so difficult to call. I would probably on the gut feeling of Thiem. I think because of what is on the line he will raise his level. He would be the one I think could come through and make the semis.
Peter - This group is finely poised. Any of them could come through and qualify for the semis. They're all pretty much of a muchness but Dimitrov and Nadal should make it through to the semi-finals.
Who will go through from Group Becker?
ATP Finals Singles - Group Becker
Roger Federer
Alexander Zverev
Marin Cilic
Jack Sock
Petch - I would go with Roger and Zverev but until we see the bounce and pace of the court it makes it slightly more difficult to predict. However... Sock comes here and he is playing with house money. He is rolling the dice and every time he is coming up double sixes. He is going to be dangerous - there is no question. He might have made a late run but that does not mean he will not be here into the latter stages.
Barry - I actually think Federer's group is weaker. Zverev has enjoyed a fantastic year and he will rise to the occasion in London. I think he will go through along with Federer. The match between those will decide who wins the group.
Peter - For me I think Federer and Cilic will make it through. The Croatian just has the little bit more experience than Zverev and Sock.
Suprise package?
Petch - I definitely think Sock could surprise a few people. He started the year strongly and I do feel as though when you have the kind of weapons he does - not just his forehand and his serve. He has got all the shots out there. If he is energised and he has got enough in the tank then he is difficult to break down. He is certainly someone who could upset another prediction of mine!
Barry - Thiem is not playing anywhere near as well as he was playing on the clay. His hard court numbers do not stack up but I have always believed one day he will adjust to become as great on hard courts as he is on clay.
Peter - They'd all be a surprise. If anyone won other than Federer than it would be a surprise. It's pretty easy!
Doubles verdict?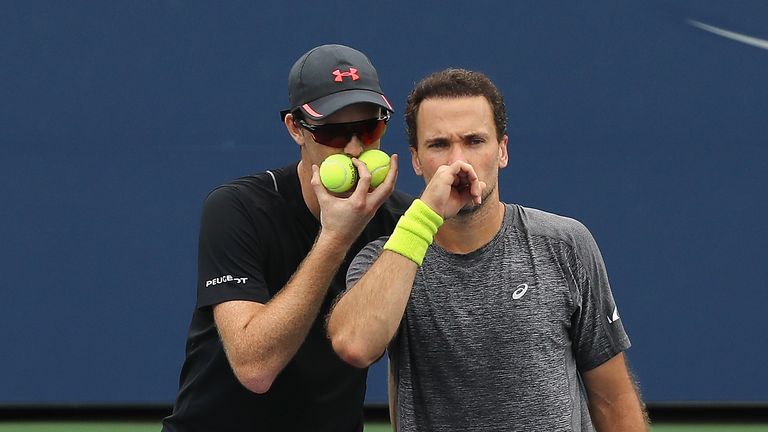 Petch - The doubles is going to be a real highlight again this year. The matches are too tight to call. They really come down to one or two points. You have got some really exciting players in it like Kontinen who I love to watch. However, anyone who can definitively tell you who is going to win that is clairvoyant!
ATP Finals Doubles - Group Woodbridge/Woodforde
Lukasz Kubot / Marcelo Melo
Jamie Murray / Bruno Soares
Bob Bryan / Mike Bryan
Ivan Dodig / Marcel Granollers
Barry - It is always tough to predict! Kubot and Melo, like Federer, come into the tournament as the favourites. They won the title in Paris and complement each other well. Murray and Soares have as good a chance as any of the other pairs in this format where the matches can just change in an instant.
ATP Finals Doubles - Group Eltingh/Haarhuis
Henri Kontinen / John Peers
Jean-Julien Rojer / Horia Tecau
Pierre-Hugues Herbert / Nicolas Mahut
Ryan Harrison / Michael Venus
Peter - Lukasz Kubot and Marcelo Melo are the favourites. Along with Henri Kontinen and John Peers, they've been the class team over the year. Murray and Soares can make it through to the semis, but because of the rules, it just depends on who wakes up on the wrong side of the bed.
The season-ending extravaganza ATP Finals at London's O2 in November ends another memorable year which will be covered via our website www.skysports.com/tennis with live blogs and updates as the season reaches its climax.
On the move? Head to our app for mobile devices and iPad, or follow our Twitter account @SkySportsTennis to join in the conversation. Who will win the World Tour Finals this year? Have your say...