Rafael Nadal hopeful of being 100 per cent fit for ATP Finals in London
"If nothing happens, then I will play"
By Raz Mirza
Last Updated: 10/11/17 4:35pm
Rafael Nadal will take to the O2 court hoping to be ready for the ATP Finals with growing concerns over the state of the Spaniard's knee, writes Raz Mirza.
Nadal pulled out of the Paris Masters before his quarter-final match last week after experiencing discomfort in his right knee during his third-round win over Pablo Cuevas.
He is due to start his ATP Finals challenge on Monday against Belgium's David Goffin and also faces Bulgarian debutant Grigor Dimitrov and Austrian Dominic Thiem in his group - every match will be shown live on Sky Sports.
After arriving in London following extensive treatment back home in Majorca, Nadal will train at the venue in Greenwich on Thursday hoping to avoid any recurrence of the injury as he aims to be ready for his first group match against Goffin on Monday evening.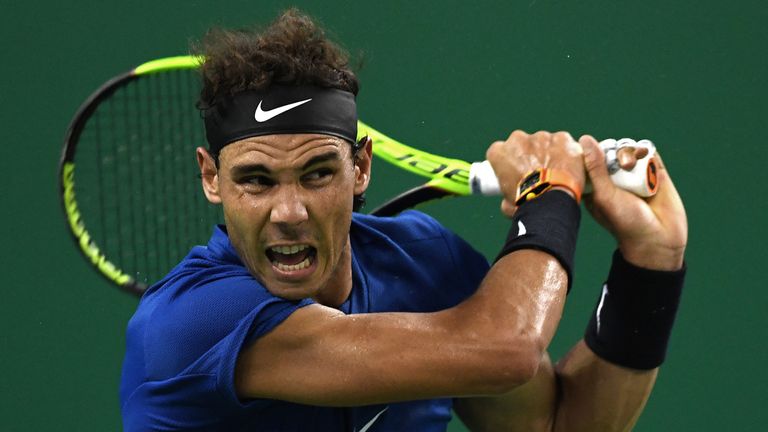 I went back home and visited the doctors to do some treatment. I expect the treatment to work and be ready for here
Rafael Nadal
"Hopefully the knee is good," Nadal said in an exclusive interview. "I've done everything I've needed to do in order to get ready for London. Now it's the moment to wait and practice at the O2 over the next couple of days. Let's see if I am able to be 100 per cent to compete.
"If nothing happens, then I will play. I visited my doctors after the Paris Masters - it was a tough day for me having to pull out of Paris. Pulling out of any tournament in the world is tough, but pulling out of the city of Paris is especially tough for me.
"That's how it is. I went back home and visited the doctors to do some treatment. I expect the treatment to work and be ready for here.
"I know I'm confident because I'm having a great season with one event to go. I am here to try my best."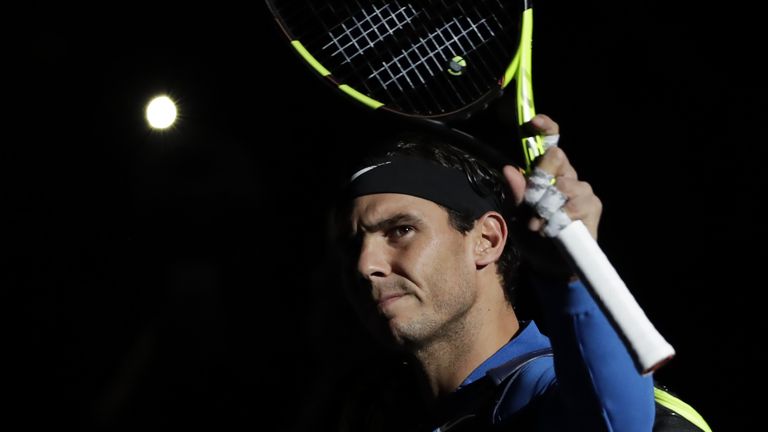 With the potential of five matches in under a week, Nadal insists if he wasn't fit to compete then he would not have flown into London.
"If I believe I cannot do that [play] then I would not be here. I am here to try and win the tournament," said the 31-year-old.
"You're on the World Tour Finals, you cannot expect an easy group. All the matches are so difficult so you need to be ready from the beginning."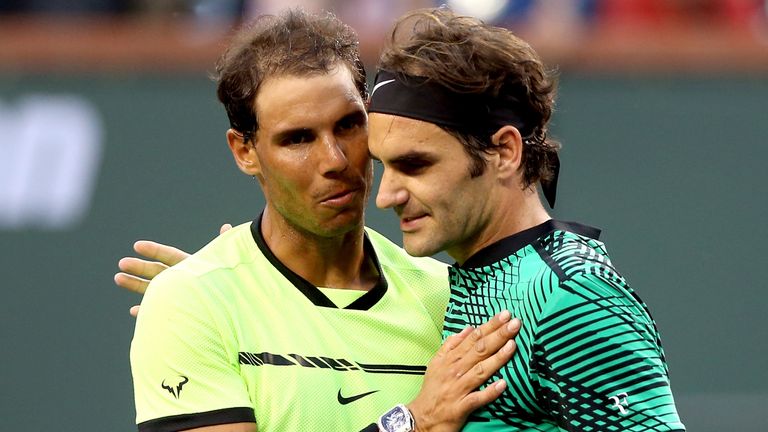 With a fifth meeting of 2017 between the two top seeds in Sunday's final a possible outcome following the draw, two-time finalist Nadal says his dream is not playing Roger Federer, but to walk away from the season-ending tournament as winner for the very first time in his career.
"My dream is to win the tournament, and if I play Roger in the final then my chances are less than playing another player. But I would love to play in the final and if I play Roger then I will try my best to beat him," Nadal added.
"It's true that I play Roger every time this year on the surfaces that are better for him, but I will just fight to win my first match of the year against him."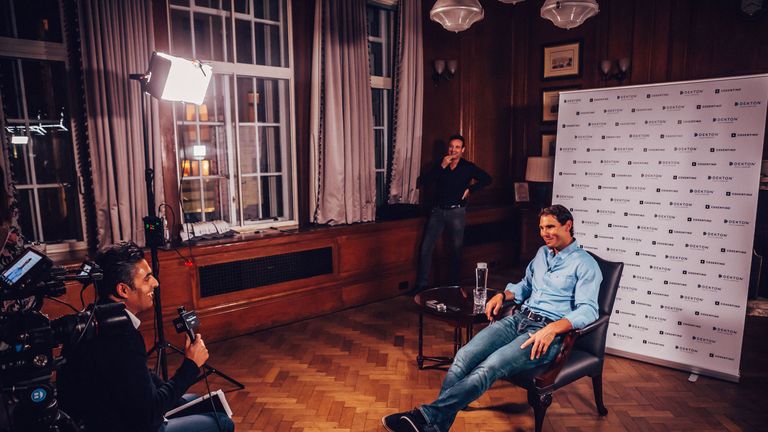 Dekton by Cosentino brand ambassador Rafael Nadal was speaking to Sky Sports' Raz Mirza.
The season-ending extravaganza ATP Finals at London's O2 in November ends another memorable year which will be covered via our website www.skysports.com/tennis with live blogs and updates as the season reaches its climax.
On the move? Head to our app for mobile devices and iPad, or follow our Twitter account @SkySportsTennis to join in the conversation. Who will win the World Tour Finals this year? Have your say...