Tennis in 2018: The Sky Sports team preview the prospects for Rafael Nadal and Roger Federer
Last Updated: 24/12/17 2:08pm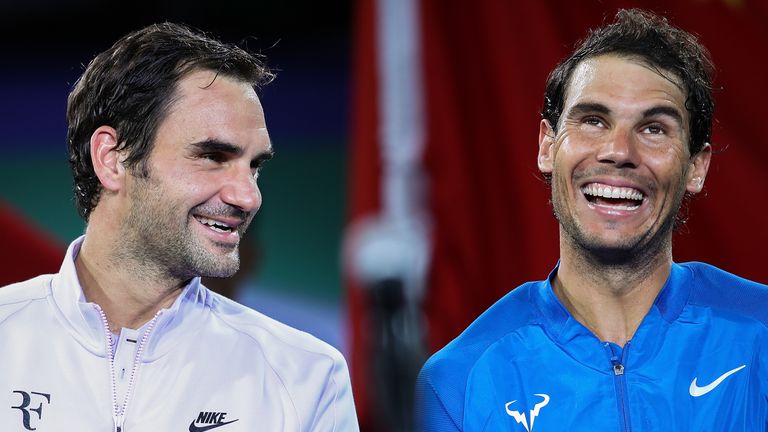 With Andy Murray and Novak Djokovic on the comeback trail, 2018 could be a very special year as Rafael Nadal and Roger Federer aim to continue their dominance of the men's game.
So what do Marcus Buckland, Barry Cowan, Barry Millns and Mark Petchey think will happen to the sport's greats as they chase further Grand Slam honours?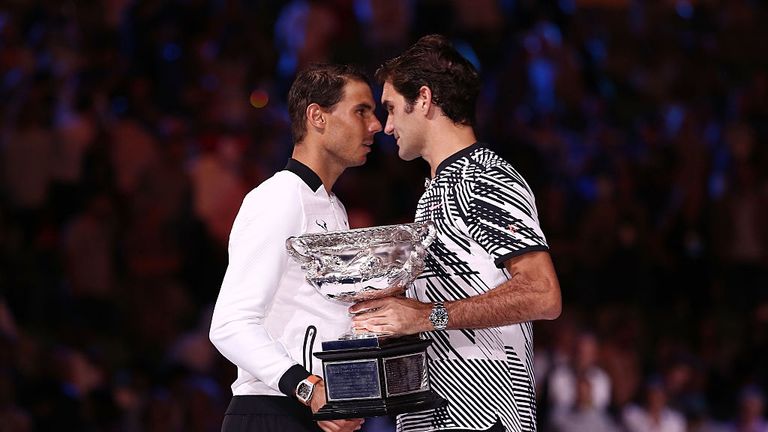 Marcus Buckland
Rafael Nadal?
I find Nadal fascinating because he continues to say he doubts his ability at times and yet that does not stop him amazing us all.
I just think with that incredible work ethic and if his knees hold up then he will continue to be a force within the game.
He will be very careful with his scheduling, Federer set the tone this year missing the entirety of the clay court season, and I think Nadal might miss the whole of the grass court campaign.
He will pick and choose very carefully to make sure he can be as fit as possible. What he wants to win is the ATP Finals because it is on a surface which is the least favourite to him.
I am sure he would love to do himself justice at the end of the year at The O2.
Roger Federer?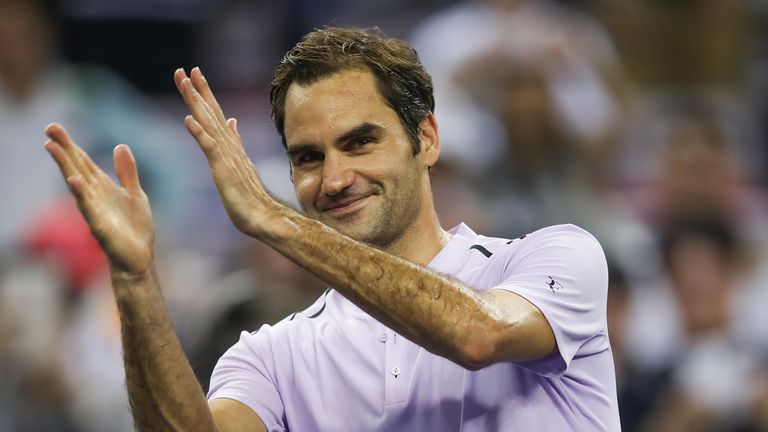 If he was to start to fall off a little bit you have got to question whether he might think, 'at what level do I want to bow out at?'. We should cherish every event that he plays next year.
Marcus Buckland on Roger Federer
Federer is such a bright guy. I hope I am wrong but I have got a feeling 2018 might be his last full year on the tour.
His 2017 was unbelievable - to lose only five matches. I still do not know how he lost to David Goffin in the semi-finals at The O2. That is one of the most extraordinary turnarounds I have ever seen.
I want him to go on forever but again this year he is going to have to be careful with his schedule. I don't think he will play on the clay again - that worked well for him this year.
But to repeat what he did this year would be quite extraordinary and I can't see him matching those levels. If he was to start to fall off a little bit you have got to question whether he might think, 'at what level do I want to bow out at?'.
We should cherish every event that he plays next year.
Barry Cowan
Rafael Nadal?
For Rafa next year, it will be the same as what we saw from him this year. At the beginning of the season, the bigger matches he wins will help him on the clay and enhance his confidence.
Right now, he is the standout player going to the clay, but towards the end of the year, it traditionally gets more difficult for him.
As long as his will is still there, which it clearly is, then he's going to be there or thereabouts and knocking on the door winning big titles again.
Roger Federer?
He's going to potentially play less. He was the best player on the quicker courts, but he will be very selective with his schedule, so I don't see him playing in any of the clay court tournaments again.
Why would you do that? He's won so many big matches that if you don't play for two or three months that's not going to affect him mentally.
As long as he stays injury free, I don't see any reason why 2018 will be any different in him playing this sort of tennis. I don't see why Federer shouldn't be knocking on the door winning big titles again and adding to his 19 Grand Slam titles.
The Panel predict 2018 Grand Slam winners:
| | | | | |
| --- | --- | --- | --- | --- |
| | Marcus Buckland | Barry Cowan | Barry Millns | Mark Petchey |
| Australian Open | Roger Federer | Alexander Zverev | Novak Djokovic | Roger Federer |
| French Open | Rafael Nadal | Rafael Nadal | Rafael Nadal | Rafael Nadal |
| Wimbledon | Grigor Dimitrov | Roger Federer | Roger Federer | Roger Federer |
| US Open | Juan Martin del Potro | Novak Djokovic | Novak Djokovic | Novak Djokovic |
Barry Millns
Rafael Nadal?
I think he will certainly be a feature on the clay. He's going to always be that so long as he can swing a tennis racket.
He obviously played some really great tennis in 2017 before the knee eventually got him again towards the end of the year on the indoor hardcourts.
I would imagine that he will certainly be up there so long as he has been able to rest enough. Rafa came back and played some of his greatest tennis, but the big issue for him is Roger Federer.
Roger Federer?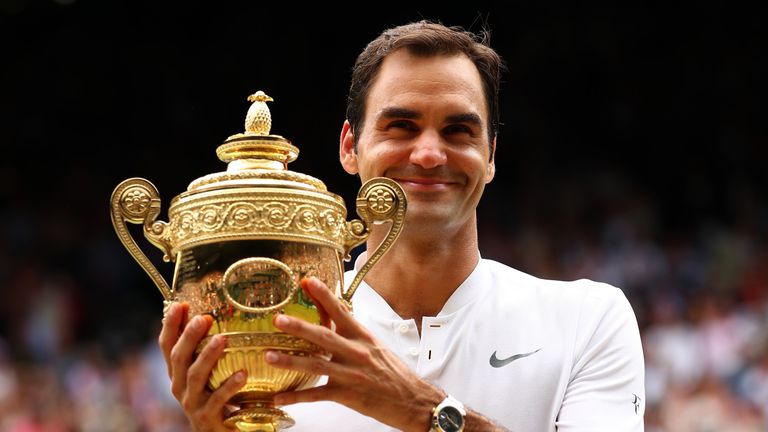 Perhaps time will catch up with him. He comes back at 36 and wins what he does. There were notable absentees once again, but he still produced some of his greatest-ever tennis to win the titles he did.
He still has the hunger, he still has the desire, and he has a support group to go through the season with him once again.
So long as he schedules things cleverly, which he always seems to do, I have a feeling he will probably miss out on the clay once more. Potentially he can have a very good year again.
Mark Petchey
Rafael Nadal?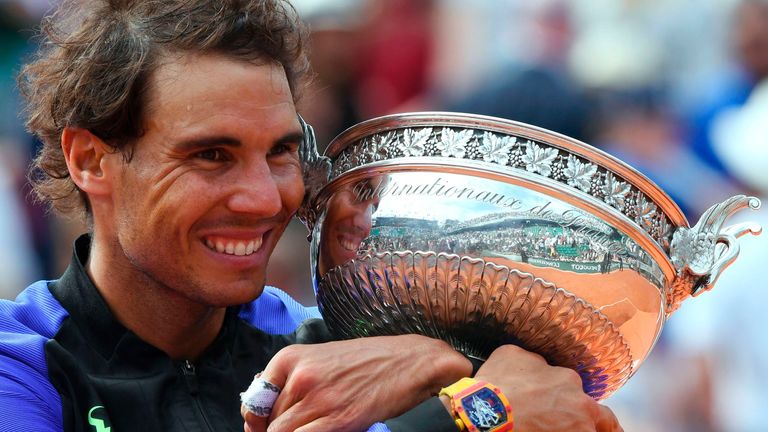 If he is injury free then he gives himself the best chance of catching Roger's Grand Slam haul. I am not sure that is his ultimate goal.
In tennis we talk a lot about goals and long-term goals but at Roger and Rafa's stage of their careers it is more about being micro-ambitious rather than thinking long-term heading to Australia.
He was desperately close to winning it last year, having been a break up in the fifth. In terms of adding to the CV, he will become the first person in the open era twice if he were to win the Australian.
The way he played last year at the French Open was the best we have ever seen him play at Roland Garros. The injury which forced him to pull out of the ATP Finals is hopefully something he will be able to manage and recover from.
When he and Roger are fit then we saw last year they don't need a lot of matches to get up and running. The depth of knowledge and their reservoir of self-belief is so strong that even if they do come in a touch light then their experience is enough to see them stay competitive.
Roger Federer?
His longevity can continue for another two years, possibly three. It is pretty easy for him at this stage of his career looking at what is important in terms of staying fit and healthy for the majors.
Managing his back for the rest of his career is something which he is very aware of. When you watch him it is tough to see what he has lost in terms of movement - it is still phenomenal.
He looks effortless on the court even though we know a huge amount of effort has gone into making it look that easy. While he can move as well as he is then the shot-making skills and the serve is still going to keep him close to winning the major titles.
It is obviously going to be tougher if Kei Nishikori, Stan Wawrinka, Andy and Novak return to full health and play the sort of tennis we know they are capable of.
However, it is not beyond the realms of possibility that both guys could win at least one more major if not two.
The pundits were speaking to Sky Sports' Raz Mirza and Mathieu Wood.
We'll be back in 2018 with coverage from the Australian Open on www.skysports.com/tennis with news, previews, live blogs, reports and expert analysis.
On the move? Head to our app for mobile devices and iPad, or follow our Twitter account @SkySportsTennis to join in the conversation. Who will win the Australian Open? Have your say...