WWE Survivor Series 2015: Sheamus pins Roman Reigns to win world title
Reigns conquered straight after claiming WWE's top prize
Last Updated: 23/11/15 2:35pm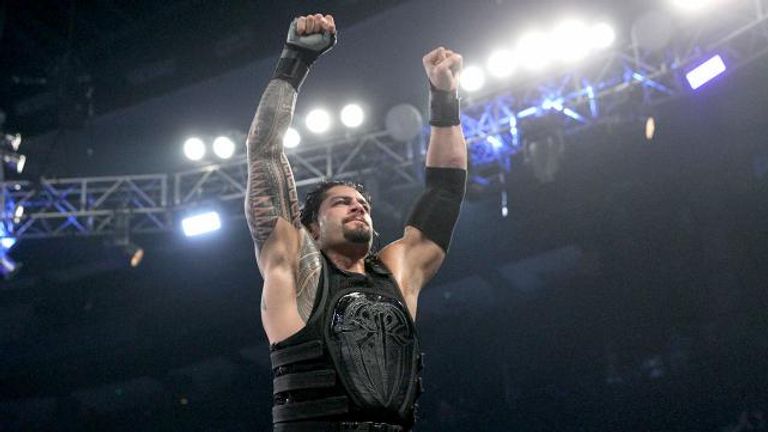 Sheamus cashed in his Money in the Bank contract at Survivor Series to win the WWE World Heavyweight Championship - moments after Roman Reigns had claimed the title for himself.
Sheamus clocked Reigns with two Brogue Kicks directly following The Big Dog's victory over former Shield stablemate Dean Ambrose in the finals of the world-title tournament.
The Irishman's exploits earned him not only WWE's richest prize for the fourth time but also a hug from Triple H, perhaps signalling the Dubliner is now a fundamental component of The Authority.
Reigns and Ambrose had secured their showpiece showdown with semi-final triumphs over United States Champion Alberto Del Rio and Intercontinental Champion Kevin Owens respectively earlier in the evening.
The grapplers put their strong friendship to one side during a pulsating match in which Ambrose survived a stomach-crunching spear from Reigns and Reigns battled on after suffering a Dirty Deeds from Ambrose.
But when the Lunatic Fringe became too exuberant and flew off the turnbuckle, Reigns cracked his pal with a second spear to collect the pinfall and begin his inaugural stint as world champion.
His reign would last just over five minutes.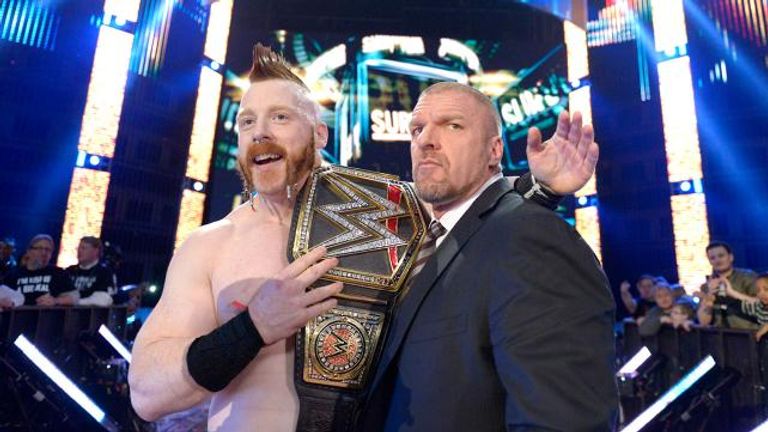 The Juggernaut fist-bumped Ambrose as a mark of respect but refused to be as kind to Triple H, spearing WWE's Chief Operating Officer as he raised the victorious Superstar's hand.
Sheamus then snatched Reigns' belt, bringing back painful memories of WrestleMania 31 for the Floridian when Seth Rollins cashed in his Money in the Bank agreement to prevent him from beating Brock Lesnar for the world title.
Missed WWE Survivor Series? Catch a repeat on Sky Sports Box Office (channel 491) between now and 9pm on Tuesday, November 24.
SURVIVOR SERIES BOOKING DETAILS
WWE Survivor Series will be repeated on Sky Sports Box Office (channel 491) but NOT Sky Sports HD Box Office (channel 492) between 9am, Monday, November 23 and 9pm, Tuesday, November 24.
Repeat showings will last for three hours, with the final showing STARTING at 9pm on Tuesday, November 24.
The event is priced at £19.95 for UK customers, €24.95 for viewers in the Republic of Ireland.
Viewers can call 03442 410 888 to book WWE Survivor Series. (There may be an additional charge for telephone bookings).
You can also book WWE Survivor Series online by visiting this link: https://my.sky.com/orderboxoffice/
Only bookings via Sky TV remote are recordable using Sky Plus.
Sky TV residential customers only. Commercial customers contact Sky for price and to order. Sky Box Office terms apply. 
Cable customers should contact their local cable operator.