WWE Raw: Brock Lesnar to compete in 2016 Royal Rumble Match
Beast Incarnate runs riot on Raw in New Orleans...
Last Updated: 19/01/16 11:17am
Roman Reigns' hopes of successfully defending his WWE World Heavyweight Title in the 2016 Royal Rumble Match took a further hit after Brock Lesnar was announced as an official participant.
Lesnar clocked Reigns with an F5 following the champion's 'One versus All' bout at the end of Monday Night Raw as it was revealed the Anomaly would figure in January's 30-man melee.
CLICK HERE TO ORDER WWE ROYAL RUMBLE
Reigns was scheduled to face a litany of WWE Superstars in a gauntlet match in New Orleans but could only square off with Kevin Owens before the locker room beat the Big Dog down.
Lesnar then cleared the ring - taking Sheamus to Suplex City - and, after a staredown with Reigns, the man he met WrestleMania 31 last March, he dropped the Juggernaut into the canvas.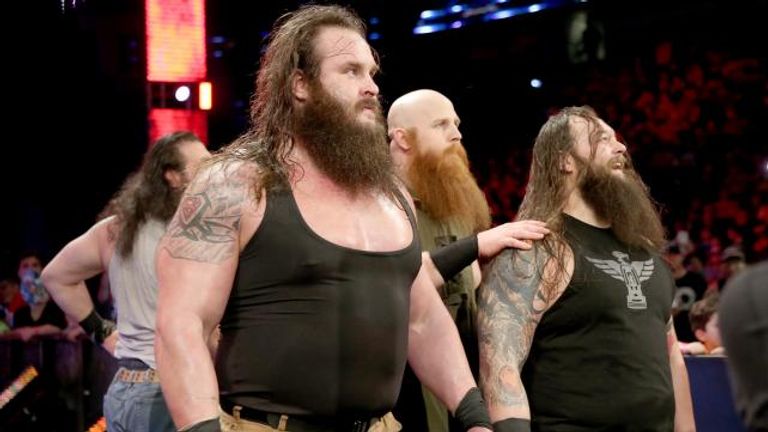 Bray Wyatt and his minions, Luke Harper, Erick Rowan and Braun Strowman, will also feature in the 2016 Rumble but were overpowered by Ryback and the new Social Outcasts faction - Heath Slater, Bo Dallas, Curtis Axel and Adam Rose - as Raw hit the Big Easy.
CLICK HERE TO ORDER WWE ROYAL RUMBLE
Sheamus, meanwhile, received two beatings on the red brand, with his pummelling by Lesnar taking place after he was busted open by Dean Ambrose as the pair's clash ended in a double count-out.
Ambrose was pained, too, with arch-rival Owens jumping him after his dust-up with Sheamus, while Stardust - replete with Aladdin Sane face paint as a tribute to late music legend David Bowie - ambushed Titus O'Neil after he was defeated by The Big Deal.
Elsewhere, The Usos overcame Big E and Kofi Kingston, and Becky Lynch assaulted Charlotte - and vowed to take both the Divas Champion's title and arm - before the Nature Girl could lock horns with Brie Bella.
Plus, Kalisto caused an upset by beating Alberto Del Rio for the United States Championship, the masked grappler downing the Mexican with a roll-up.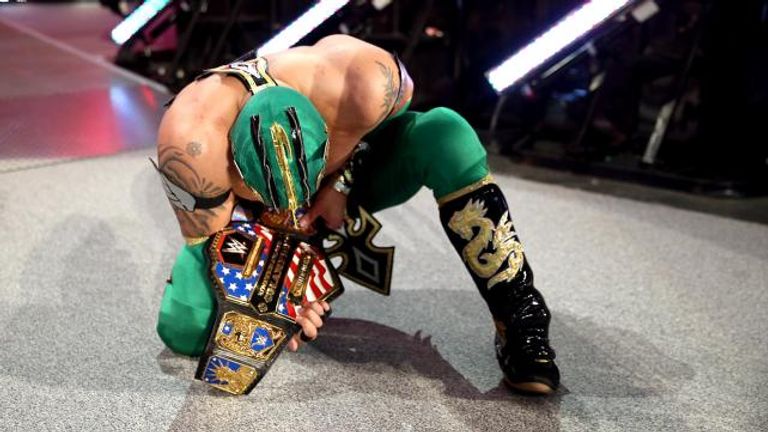 Royal Rumble booking details
WWE Royal Rumble will be shown on Sky Sports Box Office (channel 491) and Sky Sports HD Box Office (channel 492) at 1am, on Sunday, January 24 (Mon morning).
WWE Royal Rumble will be repeated on Sky Sports Box Office (channel 491) but NOT Sky Sports HD Box Office (channel 492) between 9am, Monday, January 25 and 9pm, Thursday, January 28.
Repeat showings will last for three hours, with the final showing STARTING at 9pm on Thursday, January 28.
WWE ROYAL RUMBLE
Live on Sky Sports Box Office
1am, Sun, Jan 24 (Monday morning)
The event is priced at £19.95 for UK customers, €24.95 for viewers in the Republic of Ireland.
Viewers can call 03442 410 888 to book WWE Royal Rumble from Tuesday, January 12. (There may be an additional charge for telephone bookings).
You can also book WWE Royal Rumble online from Tuesday, January 12 by visiting this link: https://my.sky.com/orderboxoffice/?DCMP=bac-SS.com_RoyalRumble
Only bookings via Sky TV remote are recordable using Sky Plus.
Sky TV residential customers only. Commercial customers contact Sky for price and to order. Sky Box Office terms apply. 
Cable customers should contact their local cable operator.