WWE Smackdown: AJ Styles and James Ellsworth battle for heavyweight championship
Fall-out continues as The Lunatic Fringe makes his mark
Last Updated: 19/10/16 3:29pm
AJ Styles and James Ellsworth clashed on Smackdown for the WWE Heavyweight championship and the action was dramatic.
After last week's stunning victory saw journeyman Ellsworth secure his shot at the blue brand's top prize with a Dean Ambrose-assisted victory in San Jose, The Lunatic Fringe was back on duty in Denver.
Specially-appointed ring announcer and timekeeper Ambrose made his mark before the fighters, confusing Styles by ringing the starting bell.....and then continuing to ring it!
With Styles at a loss, Ellsworth pounced early to catch his opponent cold with a wrist lock and after the opening exchanges Ambrose was at it again announcing that the match was to stop due to a commercial break.
With Ambrose's antics continuing, Ellsworth and Styles attempted to get on with the business at hand, and Style's big-fight experience was beginning to tell as he threw Ellsworth into the corner and unloaded with a big forearm smash.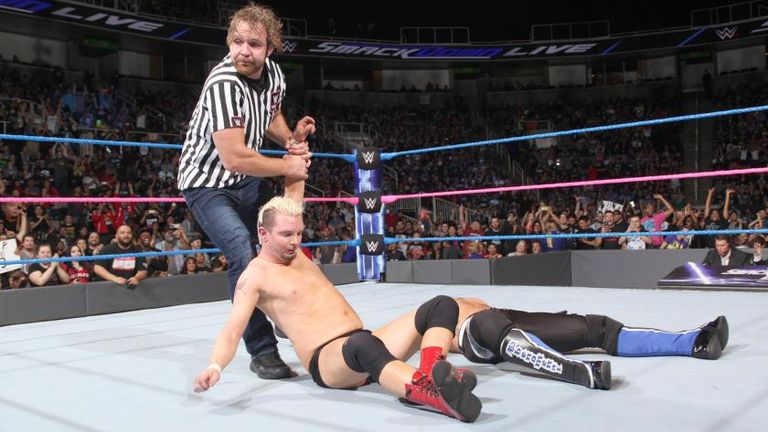 Ellsworth's struggles continued as he missed with a flying crossbody before finding himself on the end of Styles' roundhouse before being launched out of the ring.
Helped back into the ring by Ambrose, Ellsworth finally began to make his mark, a Superkick resulting in a two-count that left him close to a victory.
But with the Ambrose antics continuing, Styles decided enough was enough and a series of forearm strikes in the corner resulted in his DQ, meaning a win for Ellsworth but crucially, the title remaining in Styles' hands.
That wasn't the end of the action though, as Ambrose was determined to make his mark in more ways than one and Styles was to find himself on the receiving end after the bell.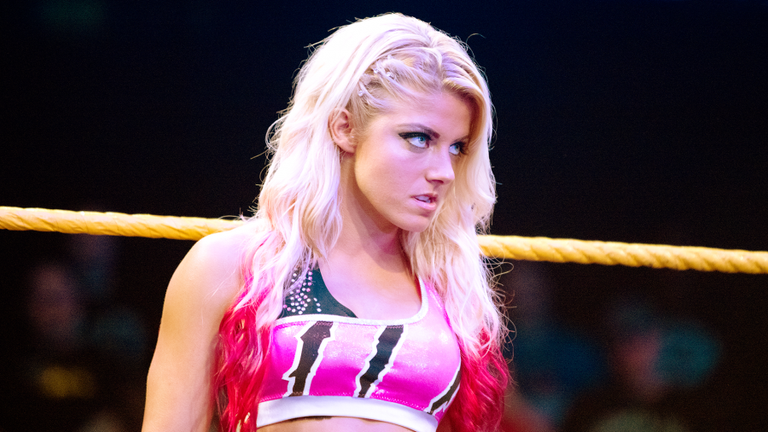 In the night's other action Alexa Bliss continued her build-up to a November 8 showdown with Becky Lynch by beating former Funkadactyl Naomi, making amends for her shock defeat to the same woman at No Mercy.
Randy Orton picked up a dramatic victory over Luke Harper, winning the opening match of the night via disqualification, setting the tone for the drama to come.
Baron Corbin saw off Jack Swagger and in the three-on-three showdown Kenny, Mikey and The Miz defeated Tag-team champions Heath Slater and Rhyno who were joined by Dolph Ziggler but only after a cheap shot from the Miz
Watch the next episode of WWE Smackdown live from 1am next Tuesday on Sky Sports 5.