Roman Reigns: I like being booed by WWE fans
By Jefferson Lake, WWE Editor
Last Updated: 06/12/17 1:02pm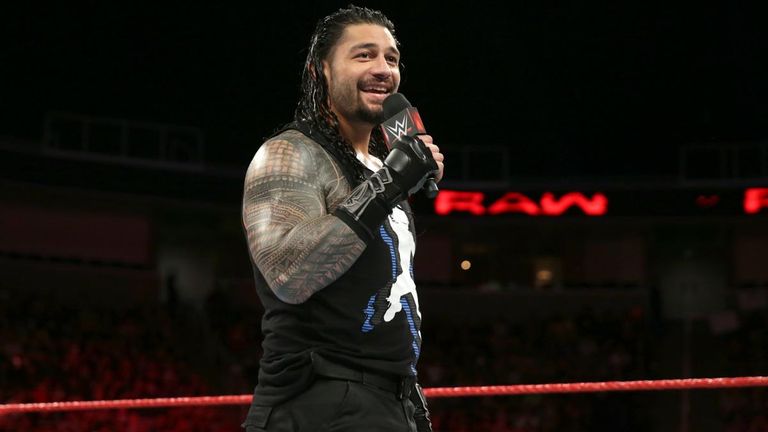 Roman Reigns says he enjoys being booed by WWE fans because it means he is getting a reaction from the crowd.
Reigns has had a mixed response from the crowds throughout his run in singles competition, during which he has been predominantly at the main-event level of the company.
That response turned to clear cheers when he was reunited with his Shield colleagues Seth Rollins and Dean Ambrose for their programme around Survivor Series.
While the 50-50 reactions have returned for his Monday Night Raw one-on-one matches against Elias and Jason Jordan, Reigns says he is happy with any sound from the crowd.
"I love it," he said in an interview with Corey Graves on WWE Straight to the Source. "That's weird but I want them to do what they want.
"I want to go out and know in my heart and soul that I've put everything into this. That's the best reaction you can get, because every night it is a reaction.
"Regardless of whether you like me or not, you're going to make some kind of noise. Nobody wants quiet. Empty seats and no noise is a bad thing.
"As long as they show up, I always say do whatever you want and have a good time."