WWE: Five dream matches which could light up the company in 2018
By Jefferson Lake, WWE Editor
Last Updated: 29/12/17 8:24am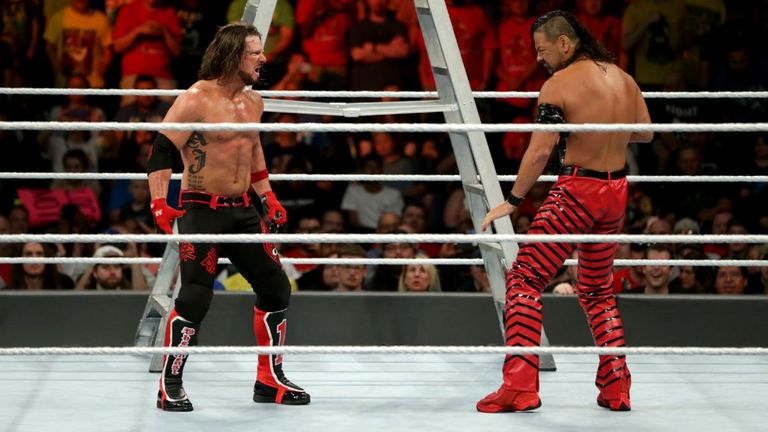 Because of the WWE's roster depth, the volume of live events and the rapid refreshing of storylines, most match-ups in the company have already been seen.
But to every rule there is an exception, and there are plenty of colossal collisions that remain available to WWE and which would delight wrestling fans around the world.
We've picked out five which could take place in 2018 with the New Year and a whole schedule of action lying ahead.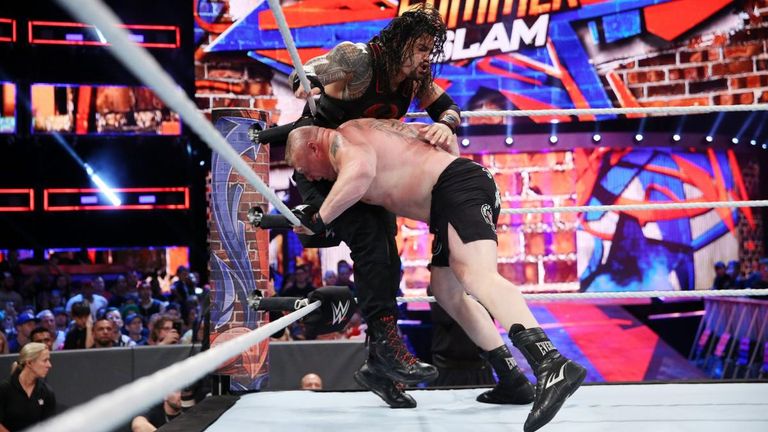 Roman Reigns v Brock Lesnar
A one-on-one match between the man who has seemingly been groomed for greatness and the man positioned as the company's unstoppable force has been a discussion topic for a long time now.
Put simply, there is no more obvious - and arguably, more appropriate - opponent for Lesnar at WrestleMania than Reigns. Braun Strowman and Samoa Joe would be options but have been done before. Finn Balor would be a good option but seems to be off the radar at present.
It helps that Reigns has started to deliver superb singles matches too, and with Lesnar also excelling in his most recent high-profile outing - against AJ Styles - the match could be a lot better than previously expected.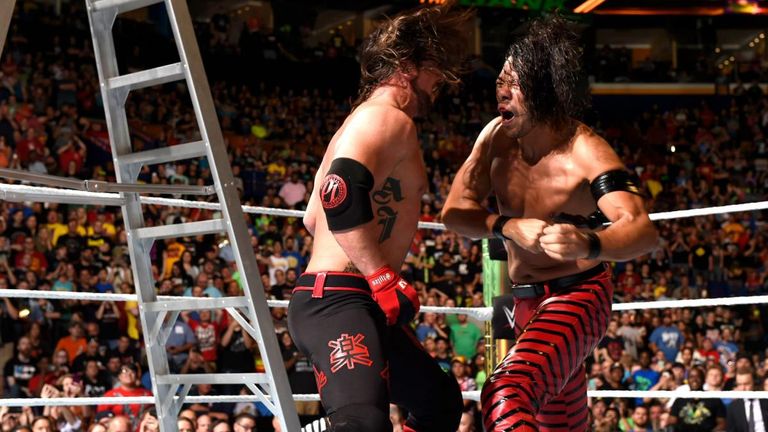 Shinsuke Nakamura v AJ Styles
There was a legitimate 'goosebumps moment' during this year's Money In The Bank ladder match when AJ Styles and Shinsuke Nakamura stared each other down before setting the ladder to one side and duking it out as the crowd exploded into duelling chants.
Six months on, the match remains on the shelf and the addition of Jinder Mahal to a series of three-way bouts on WWE's European tour in November did nothing to dampen the fans' enthusiasm for the bout.
When - if - this match happens it would have to be at WrestleMania, given the magnitude of it. With Styles having cemented his place as the WWE champion by dispatching Jinder Mahal, there is one opponent who has the stature and freshness to challenge him for the gold. That man is Nakamura.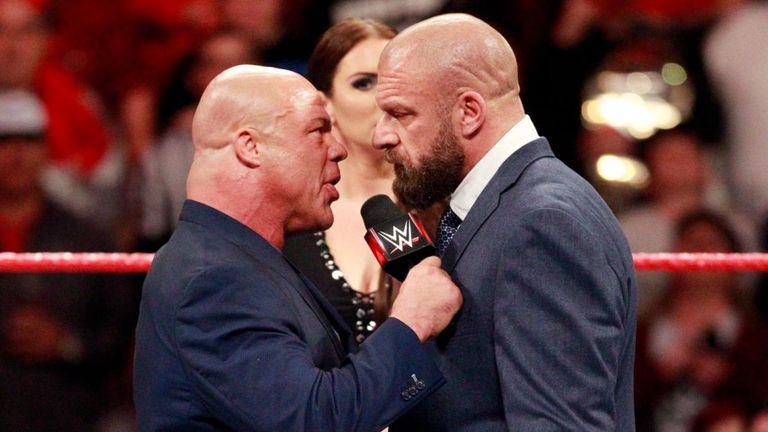 Triple H v Kurt Angle
Kurt Angle ended 2017 back in his role as general manager after a few in-ring appearances, and Triple H was back to special event attraction in a match against Jinder Mahal in India in December.
But surely their disagreements both before and during Survivor Series will not be easily forgotten. Angle watched on weakly as The Game gave a brutal Pedigree to his son, Jason Jordan, after kicking him out of the Raw team, and then ate a Pedigree himself as Hunter won the elimination match to ensure red brand dominance.
An uneasy truce has existed since but it seems hugely unlikely that such a detente will continue for long into the new year.
Especially if Triple H attempts to make his presence felt on Raw in the same way his brother-in-law has done on SmackDown.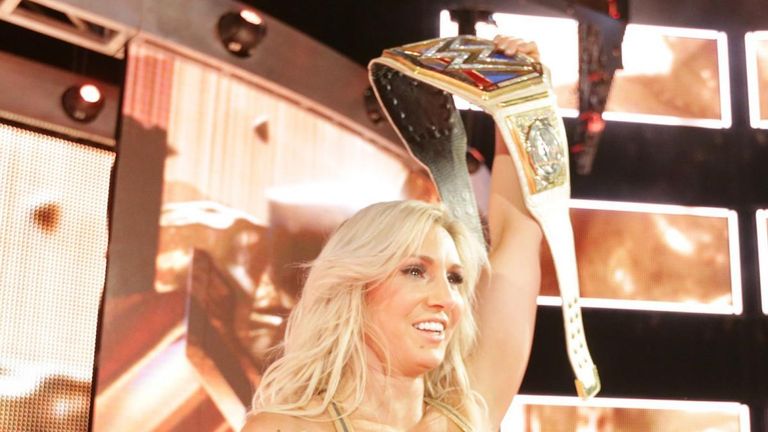 Asuka v Charlotte Flair
Charlotte Flair will finish 2017 as the SmackDown women's champion and while Alexa Bliss holds the red brand's equivalent title, Asuka remains undefeated and looking as strong as she has throughout her two-year run with the company.
It is not inconceivable to foresee a situation where the Empress of Tomorrow has dethroned Bliss and won the first-ever women's Royal Rumble to double-underline her status as the top woman on Raw.
Meanwhile, SmackDown continues to be dominated by the second-generation superstar Flair, with only one challenge remaining to either fighter and WrestleMania on the horizon.
Of course, all of Charlotte's fellow Horsewomen - plus the potentially incoming Ronda Rousey - would have something to say about it, but as Asuka-Charlotte showdown could take the women's evolution to a new level.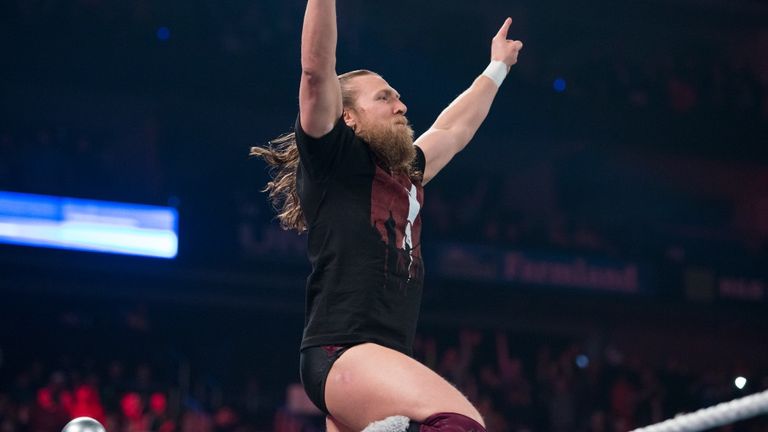 Daniel Bryan v ...
It almost doesn't matter who Daniel Bryan steps into the ring with for his comeback match, simply to see him in the squared circle again would be a dream come true for most fans.
At this moment in time, he is not cleared to wrestle and there has been nothing official to say that he will be competing again any time soon.
The most recent word on the subject came from Bryan's wife, Brie Bella, who said several doctors had cleared her husband to wrestle but (perhaps crucially) no WWE physicians had yet concurred with them.
That said, the resolution to his ongoing disagreement with Shane McMahon only seems to be heading in one direction - and it's not with a cosy chat.
But regardless of who Bryan faced in any WWE comeback, it would garner an enormous reaction from the WWE fans.
At this stage, it's a big if. But if it happens, it could be the biggest thing in the entire year.