UFC star Ronda Rousey 'would be exciting' in WWE, says Charlotte Flair
By Jefferson Lake, WWE Editor
Last Updated: 27/12/17 9:31am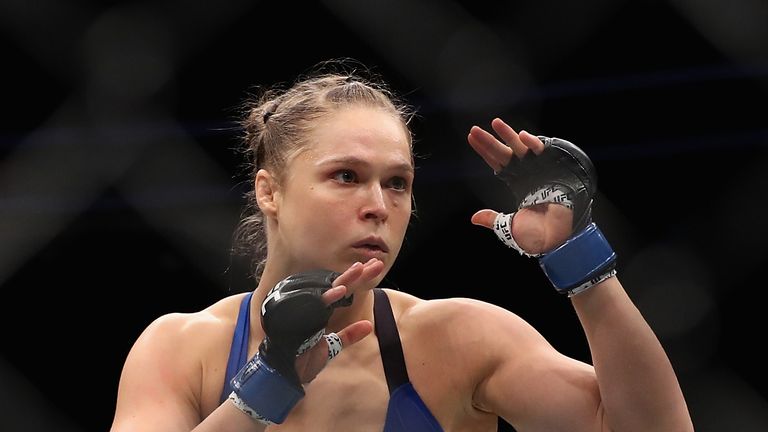 Charlotte Flair fully supports WWE signing former UFC star Ronda Rousey and putting her in next month's women's Royal Rumble.
The 30-year-old has long been cited as a potential target for WWE, with Triple H confirming in October that the company would like to bring her in.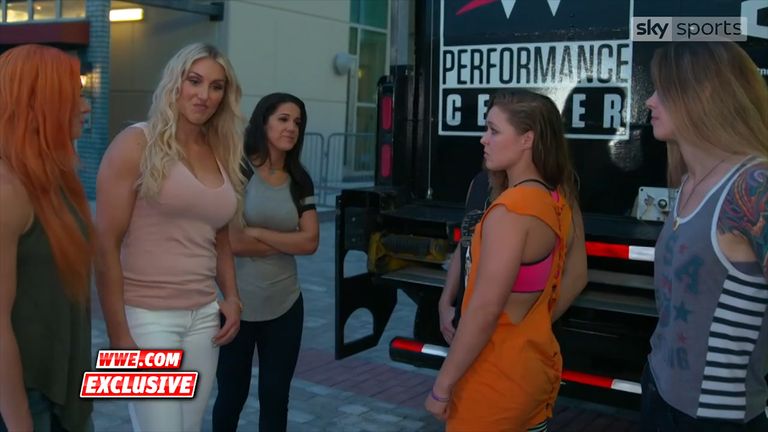 Rousey was involved in her first WWE storyline when she confronted Flair, Becky Lynch and Bayley after a taping of the Mae Young Classic in September and previously appeared alongside The Rock at WrestleMania 31 in 2015, when she put Triple H's wife Stephanie McMahon into a submission hold and slammed 'the Cerebral Assassin' to the mat.
With WWE revealing plans for a first-ever women's Royal Rumble match at the pay-per-view of the same name in January, speculation has increased that Rousey could be brought in, both to increase the number of entrants and to add a huge amount of star power to the event.
"It would be exciting," Flair said in an interview with Sky Sports. "She's someone who has opened the door for women all over the world by main eventing in UFC.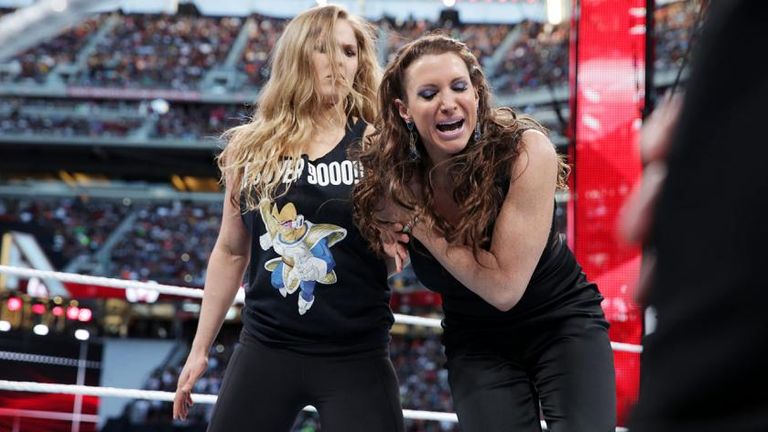 "It's all about being an attraction and getting more people watching what we do, and making it a match that people want to see. I'm all for it."
Rousey's appearance at the Mae Young Classic came as a result of her supporting her friend Shayna Baaszler, who reached the final of the tournament and has since been signed to compete in NXT.
Baszler is a candidate to be included in the Royal Rumble line-up, alongside several other developmental talents.
"I think it's possible she (Baszler) could be in the Rumble," said Flair. "Ronda, I have no idea, but that's part of the excitement of the Rumble.
"You don't know who's coming to come through that curtain and it really feels like anything can happen."
And she added: "From NXT I'm a big fan of the Australian girls, Peyton Royce and Billie Kay, and I think Bianca Belair is an incredible athlete.
"Kairi Sane is another one and there's been a lot of buzz about Shayna Baszler, so there are a few there who could be involved."