The Good, The Bad and The NXT: The WWE week in review
By Phillipa Hopwood
Last Updated: 15/02/18 10:22am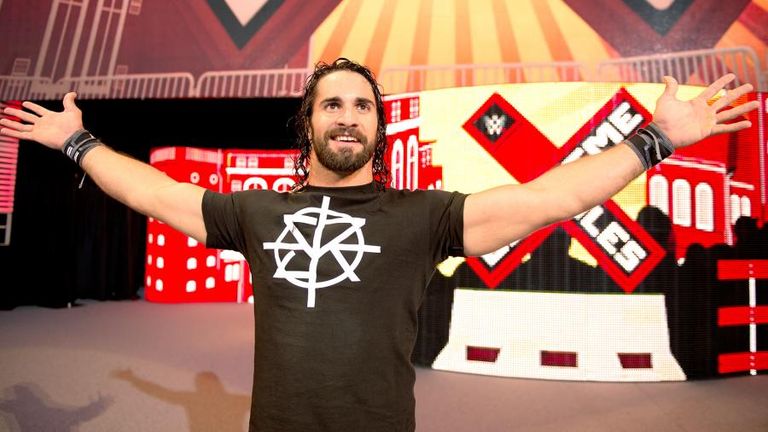 We are slowly making our way down the road to WrestleMania and it feels like there is about to be a lot of history made over the next few weeks as WWE presents both Elimination Chamber and Fastlane in the next month.
It is rumoured that these will be the final solo brand pay-per-views since the company is thought to be reverting back to their original dual-brand events from before the WWE draft back in 2016 after this year's WrestleMania.
That means there is a lot of anticipation hanging over Elimination Chamber next weekend, especially since there is a lot of history to be made, with Ronda Rousey set to be in attendance.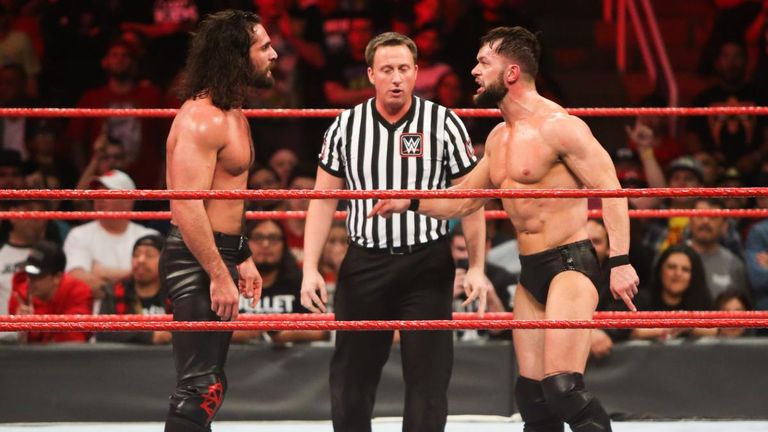 Good Week
Seth Rollins (Raw)
Seth Rollins has been able to go from bad week to good week in the space of a few days since it was announced officially that his former tag team partner Jason Jordan would not be part of this year's WrestleMania after undergoing neck surgery.
This has given Rollins a new lease on life as the company looks for a new opponent for The Architect at the biggest event of the year.
This time last week Rollins wasn't even part of the Elimination Chamber pay-per-view and is now set to make history as one of the seven men competing for the chance to face Brock Lesnar for the Universal Championship at WrestleMania in the first ever seven-man Chamber match.
Rollins was part of the main event fatal five-way match on Raw this week that was won by both himself and Finn Balor before it was announced that since both men won the match, WWE would allow them both to step inside the steel structure next weekend.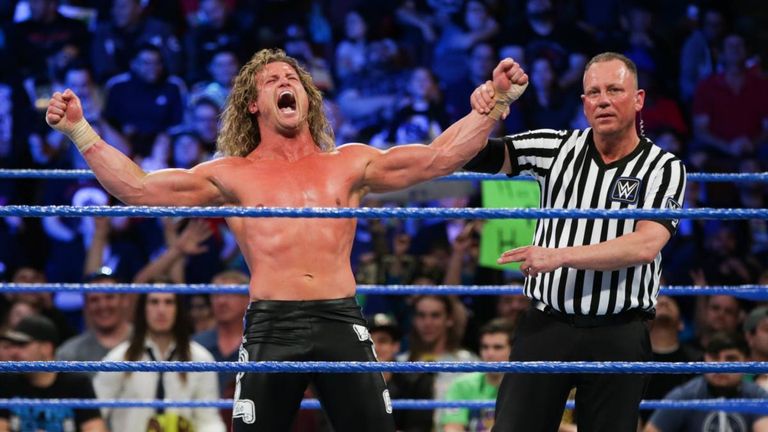 Dolph Ziggler (SmackDown Live)
Dolph Ziggler returned to SmackDown Live for the first time this week since he was number 30 in the Royal Rumble last month amid rumours he has signed a new contract with the company that would keep him on board for another few years.
Dolph had a fantastic return since he has only had one singles match in 2018 and is now part of the WWE Championship match at Fastlane following his win over Sami Zayn.
Even though his relinquishing of the United States Championship at the end of last year has still not been addressed, it seems that the company could be looking to push Ziggler forward over the next few weeks and we could be set to see the former World Champion in unbeatable form at the best time of the year.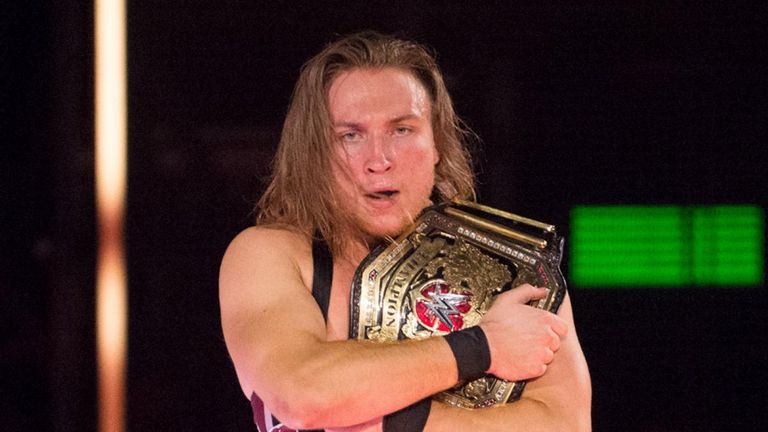 Pete Dunne (NXT)
The Bruiserweight returned to NXT this week and took on his new number one contender Roderick Strong. This was Dunne's first appearance on NXT in 2018 and he has only further stepped up his game in his absence.
Strong could have become the first American United Kingdom champion with a win over Dunne but the title-holder was once again in unstoppable form.
Dunne had a game plan going into the match and from beginning to end he worked on Strong's hands and fingers to ensure that his moveset was weakened enough for him to hit The Bitter End and once again retain his Championship.
Dunne has held the Championship now for almost a year and in this form, it is hard to see if anyone will be able to dethrone him.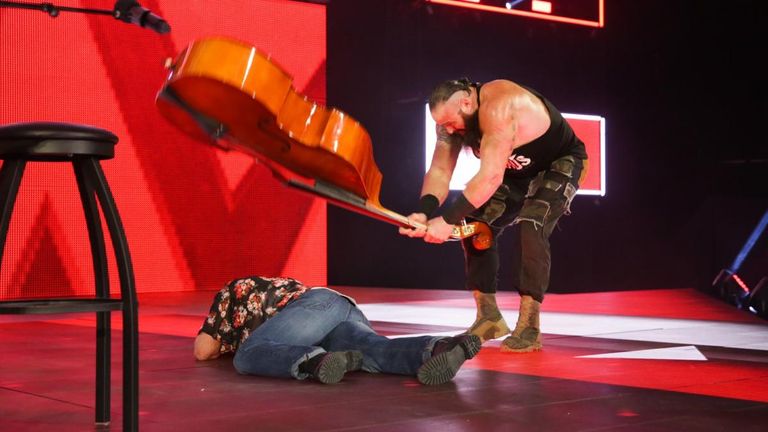 Bad Week
Elias (Raw)
Elias is being pushed to the moon right now by WWE and is set to step into his first Elimination Chamber match next weekend, but Braun Strowman had him in his sights this week and this was definitely not going to end well for The Drifter.
After Elias performed his usual song on Raw, Braun interrupted as part of a hilarious segment where he attempted to play the cello like a guitar before he headed to the ring and attacked Elias.
Elias thought that being hit with a running power slam was bad, but as he tried to crawl up the ramp and out the way of the Monster Among Men, he was chased and attacked with the cello which fell apart at the impact.
It appears that the issues between Elias and Braun are definitely far from over.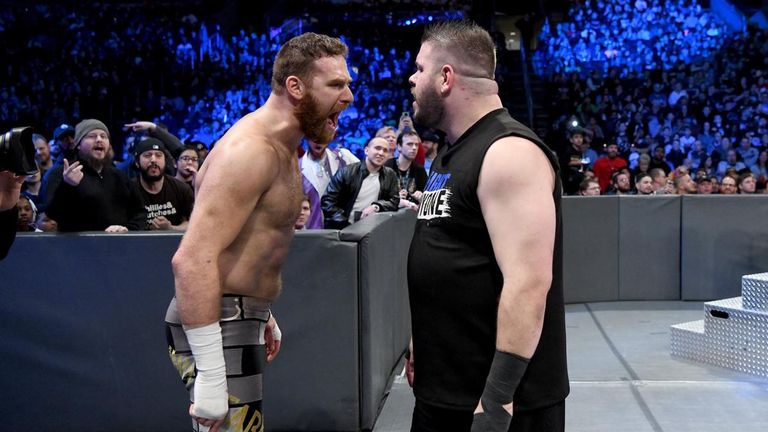 Kevin Owens and Sami Zayn (SmackDown Live)
It definitely wasn't a good week for the duo who have been at the forefront of the WWE Championship picture over the past few months. It seems that Zayn and Owens were not happy about the fact that Ziggler or Baron Corbin could be added to their match at Fastlane so they decided to intervene.
Incredibly, their interference completely backfired since they were then forced to face Ziggler and Corbin in singles matches and had to win to prevent them being added to the match.
Zayn and Owens were unable to win either of their matches and will now step into a fatal five-way match instead, which makes their odds of a win much smaller than they would have been if they didn't interfere in the first place.
Ember Moon (NXT)
Ember Moon only just made it out of NXT Takeover: Philadelphia with her Women's Championship after she stepped up to the challenge of former MMA star Shayna Baszler.
Her left arm was the target for much of Baszler's attack which left her somewhat weakened so it was a huge shock when she challenged Baszler to a rematch this week on NXT.
Baszler obviously made a bee-line for the injured arm and even used the metal barricade to inflict more pain on her heavily taped limb before Kairi Sane made her NXT return and saved Ember's blushes at losing a match via referee stoppage.
Sane looks like she could be stepping into a feud with Baszler moving forward, but Moon needs to ensure that she's 100 per cent next time she appears on NXT since Takeover: New Orleans is on the horizon and if Baszler challenges her again, she needs to be ready.