Ronda Rousey 'wants to earn her spot' in WWE, says Stephanie McMahon
By Jefferson Lake, WWE Editor
Last Updated: 05/03/18 7:56am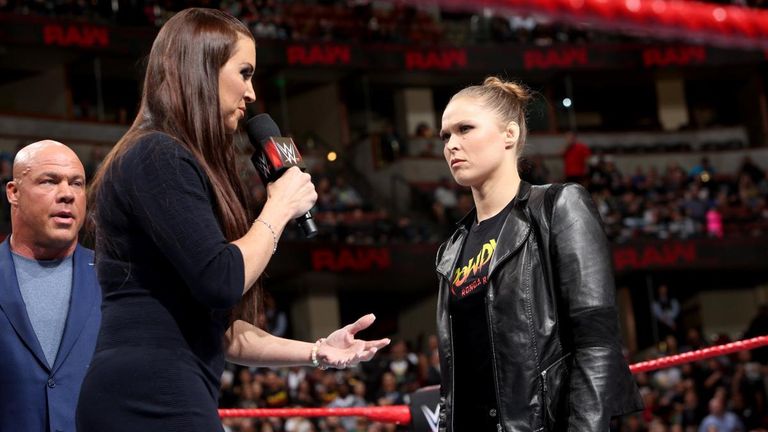 Ronda Rousey wants to "earn" her position as one of the key performers in WWE, according to Stephanie McMahon.
Rousey arrived in the company at Royal Rumble and has made further appearances at Elimination Chamber and last week's episode of Raw, where she has become involved in a storyline with McMahon and her husband, Triple H.
As one of the most famous figures in women's sport in the world, Rousey is likely to be positioned as one of the top stars in WWE's women's division.
But McMahon says the former UFC champion is willing to put in the hard work to earn that billing as she swaps mixed martial arts for sports entertainment.
"It's been a dream of ours and I know of hers too, to be a part of WWE," she said. "It really speaks to the women's evolution and the level and calibre of athlete that we have on our roster that Ronda wants to be a part of what we are doing.
"Ronda wants to earn it. She wants to work incredibly hard. She brings this tremendous star power and this incredible talent - she's an Olympian, she was the first ever women's UFC champion.
"Because of what she's meant to the rise of women in sports, I couldn't be more excited for our company, for our roster, for the women's evolution and what it means for Ronda and the WWE."