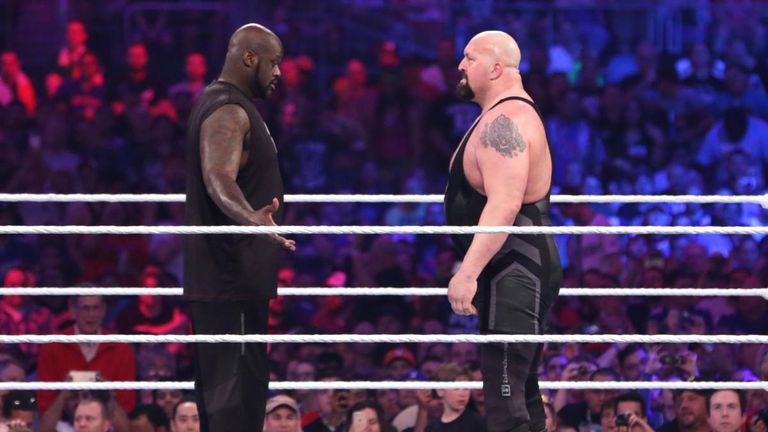 Shaquille O'Neal has dropped a huge hint that he may be ready to finally face The Big Show at WrestleMania.
The pair were supposed to go head to head at WrestleMania 33 - after a clash in the previous year's event - but the match fell through and instead The Big Show competed in the Andre the Giant memorial battle royal.
That match fell through, but when asked by Chris Van Vliet on his YouTube channel about the possibility of it taking place next year, former NBA star O'Neal was highly suggestive in his response.
"Is he going to be fighting?" O'Neal said. "Is he retired? I thought he retired. You lied to me, Big Show. When is it? Next April? I got enough time to get these back up. You ready for that, Big Show? I don't think you are. Can't squeeze that, can't squeeze the rock, can ya? I'll think about it."
Big Show himself has not competed in WWE since a September 2017 match against Braun Strowman which saw him driven through the side of a steel cage.
When asked why their WrestleMania 33 match fell through, Neal admitted he did not know.
"I don't know what happened," he said. "Off the court, though he's one of my favorite people. Nicest guy. I've always been a fan of his. I would have loved for that match to go down but I don't know what happened."